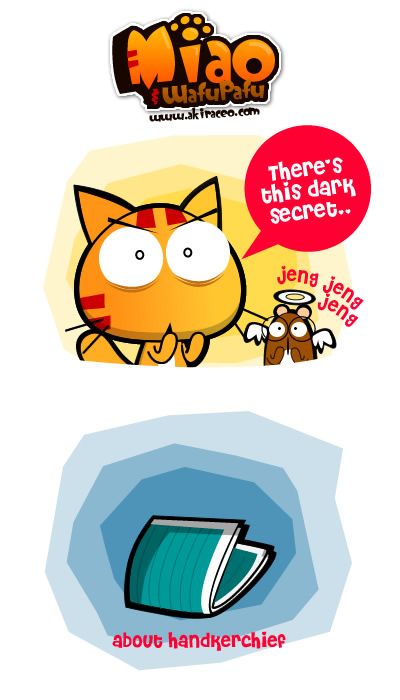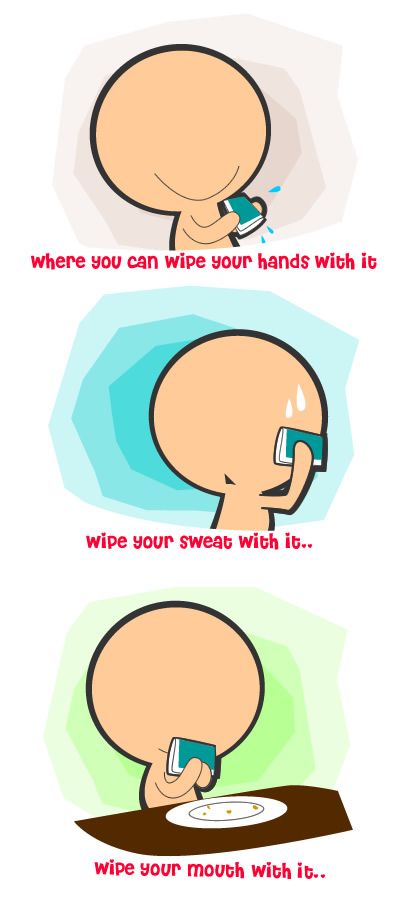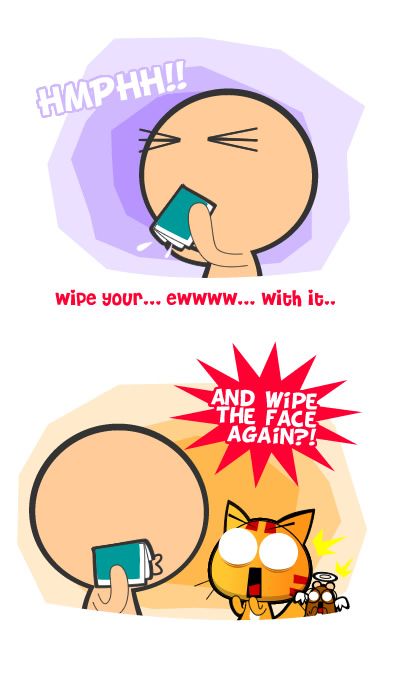 Seriously, can someone tell me how handkerchief works???
I see those people with handkerchief wipes almost everything with it. @@
From face to hands to mouth to goo to face again, then over the head, the arms, the armpits… and God knows where.
There's a saying that each side of the handkerchief has its own purpose but it's just a rumor..
Can someone enlighten me please.. >.<