This is a sponsored post.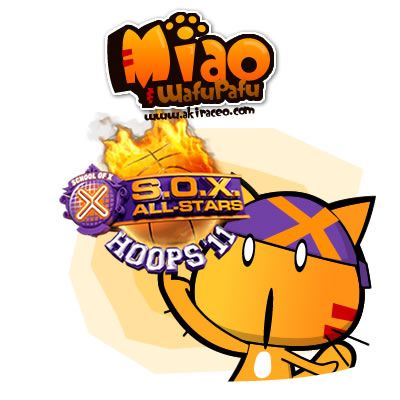 S.O.X All Stars, or the School of X All Stars is a basketball tournament organized by Celcom to gather teams all over the Malaysia for the battle of the year. Check out the youtube video and links below for the highlights from last year, 2010.
The Webisodes from S.O.X 2011.
http://www.youtube.com/watch?v=UaldnYIK6cI
http://www.youtube.com/watch?v=ZqgeAgEmEYA
http://www.youtube.com/watch?v=aZFmfpWnhQ4
http://www.youtube.com/watch?v=9uijOJ8PP_E
http://www.youtube.com/watch?v=K3fYs5IobKA
More 2010 highlights at S.O.X 2010 Highlights.
Last year, it was a 3 on 3 battle, but this year 2011, S.O.X All Stars got better and bigger with a 5 on 5 tournament. Now players can go full gear for a full court actions. With four qualifiers in four regions, the competition this year will be much more stiffer than ever.
Not only that, this year the champion team will walk away with a whooping cash of RM5000, followed up by RM3000 for the first runner up, RM2000 for the second runner and RM500 for the third.
For more detailed information, do check out S.O.X All Stars Hoops 2011 Official Website. You can get to look at the photos and videos of the highlights and also the results from all the past conferences. There's even a list for the MVP, best pointers etc.. Do check it out.
And if you're a basketball player or a fan, do check out the schedule below and join the fun or support your favorite team at the next playoffs.
Well, I actually went to the Southern Conference in Melaka last week. With 8 pre-lim matches, 4 semi final matches, 2 performances, 2 All Stars challenges, 1 All Stars match and there even games in between for the fans, it was very entertaining indeed.
Have a look at the some of the photos I took that day.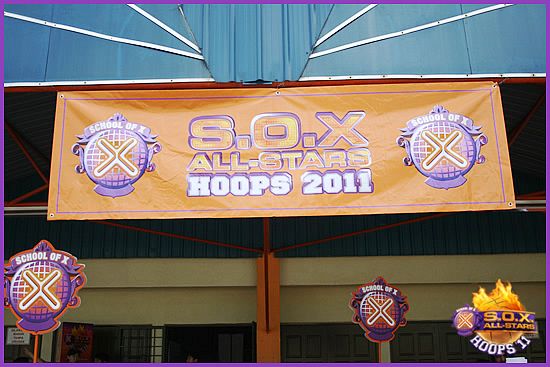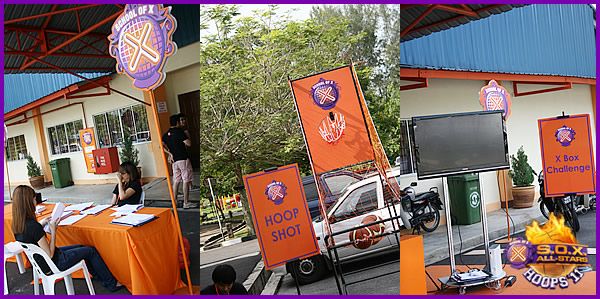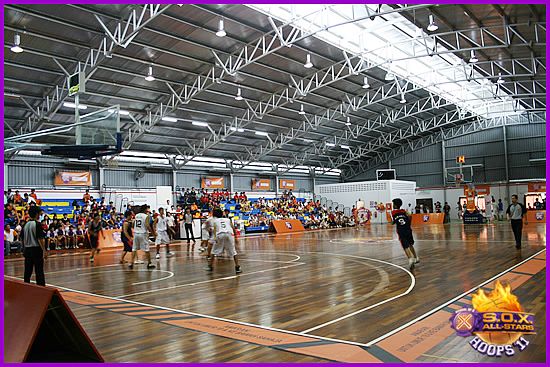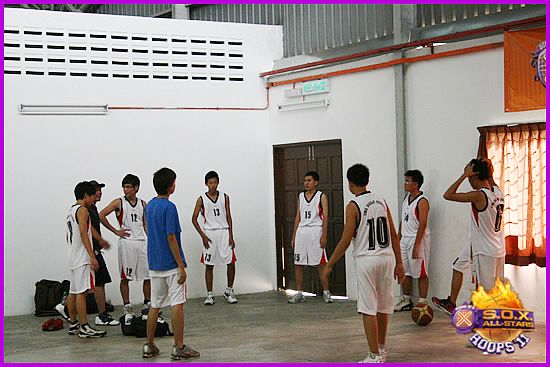 I really love the sportsmanship displayed that day. Every team players shook each other hands before and after each match and they even went over to their opponent's place and gave them and their supporters a bow.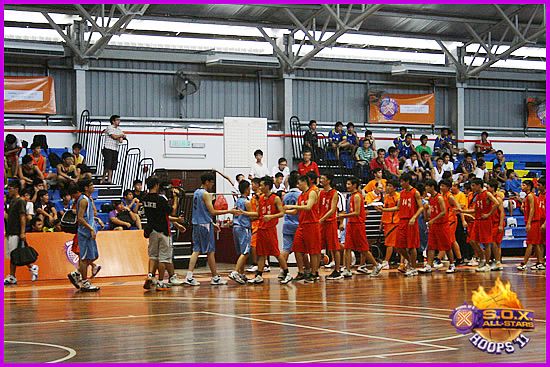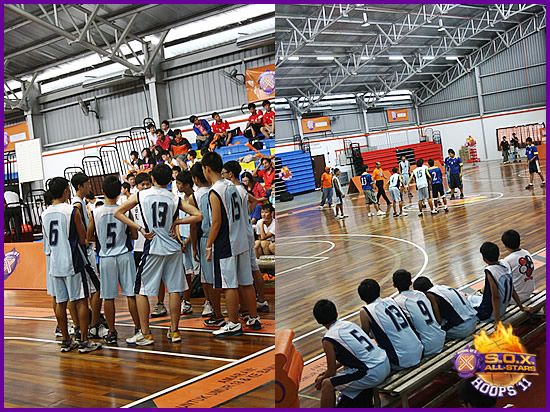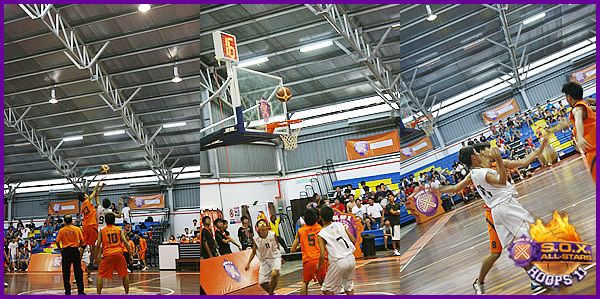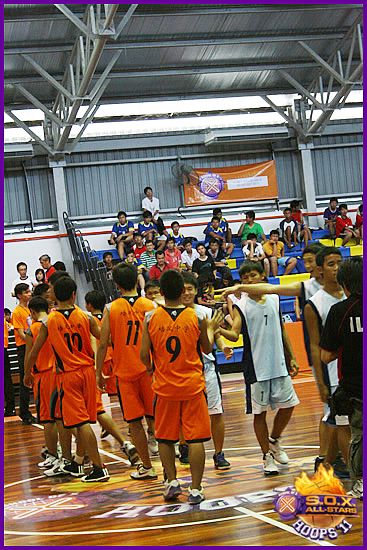 The highlight of that day, where two PayFong Middle School teams met each other in the semi final match. It's either PayFong wins or PayFong win. 😛
Cheering for this match was rather easy because everyone was cheering for the same name. XD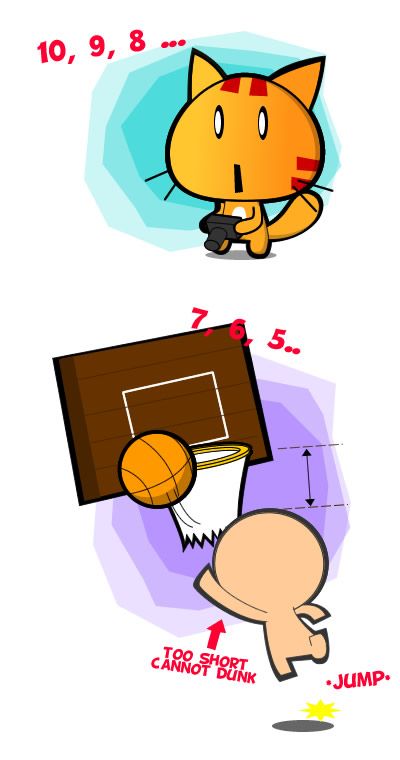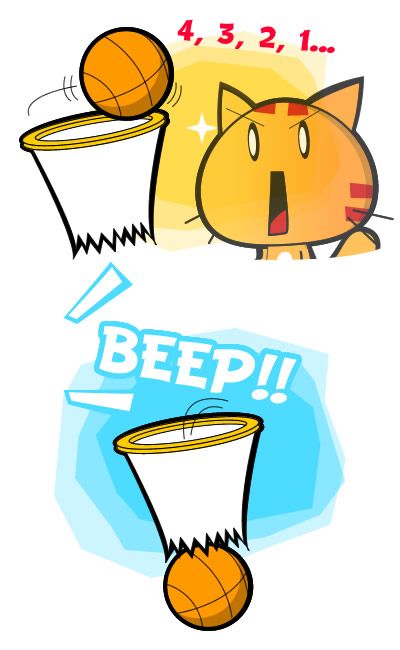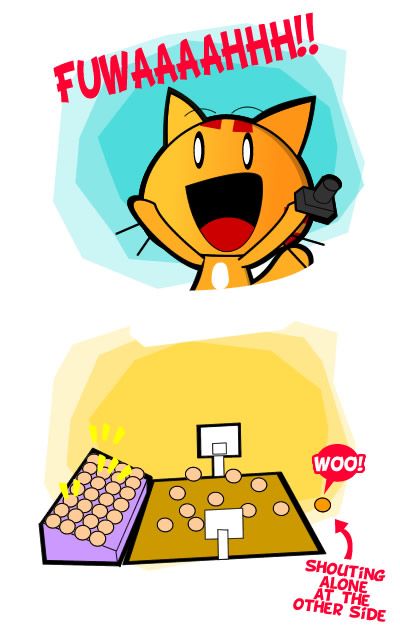 This match got very entertaining when one of the PayFong team which is losing in 10 marks picked up in the second round and even managed to score a 2 points in the last second making it a tie. XD
It's like watching a scripted movie XD. Gosh, it was exciting.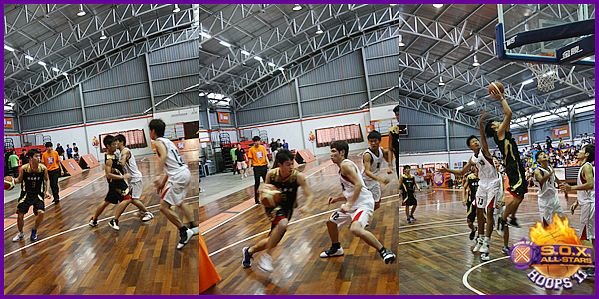 The last match was very good too, it was not as exciting as the PayFongs match but these two teams displayed much more skillful moves and scoring much more points.
Seriously, I enjoyed the whole event very much especially the part where a pretty chick hand me a bottle of water. I don't really play basketball but I love to watch them and I never thought that our own local matches can be so entertaining and exciting.
Do drop by at the next conference or the final, I'm sure you gonna enjoy them. Oh, you can check out the other conference tomorrow in Ipoh. 🙂
And here's the teams from Southern Conference to proceed to the Final in KL. Wish them all the best 🙂