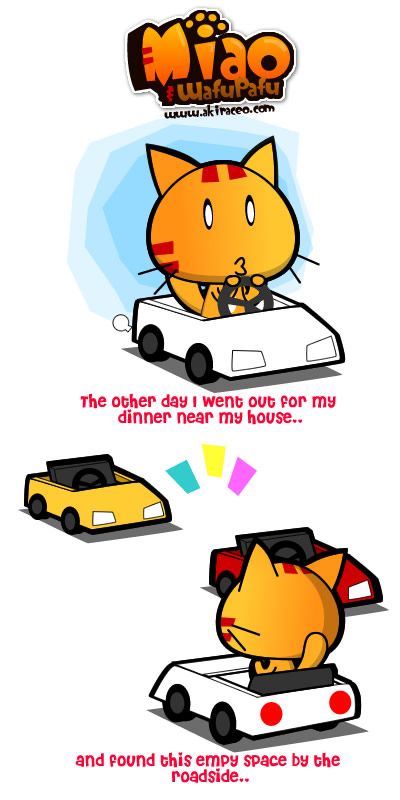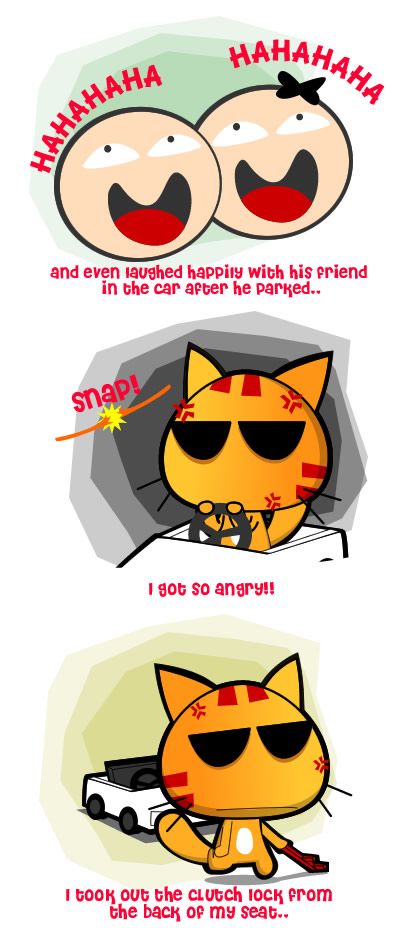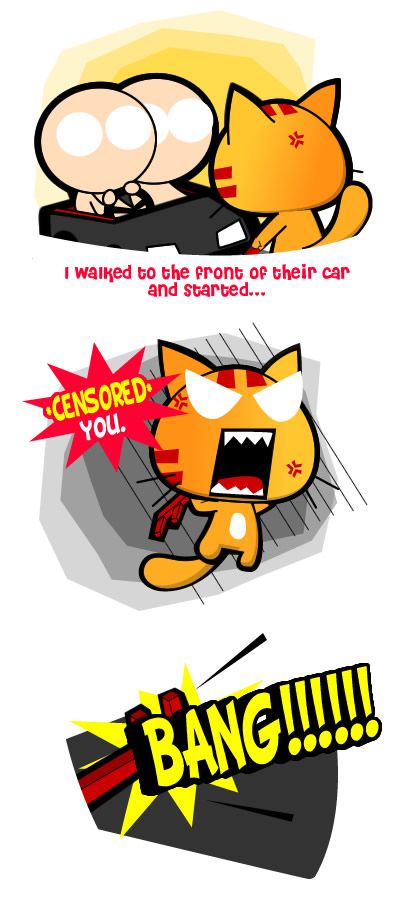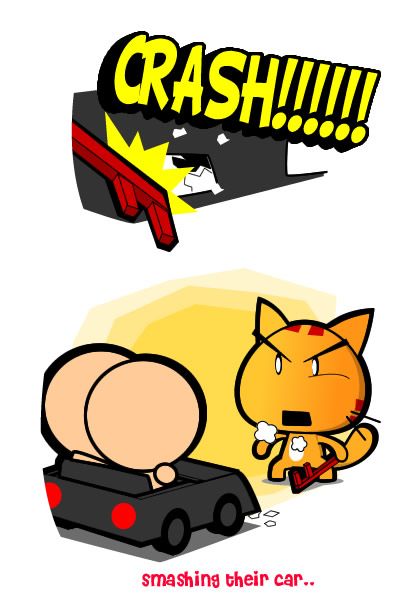 Gargh~!! Got very pissed the other day when two humans just took my parking slot and even laughed happily after taking it.
" So I took out my clutch lock, walked over to their car and smashed the front of their car with it"
.
.
Okay, I did not really smashed the car but did it..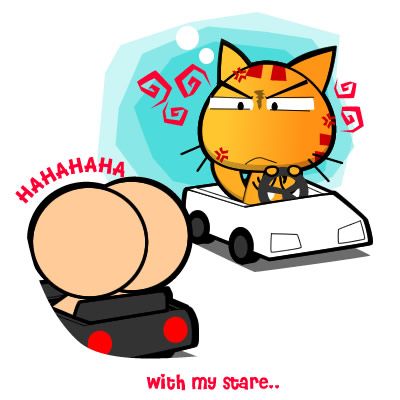 instead.