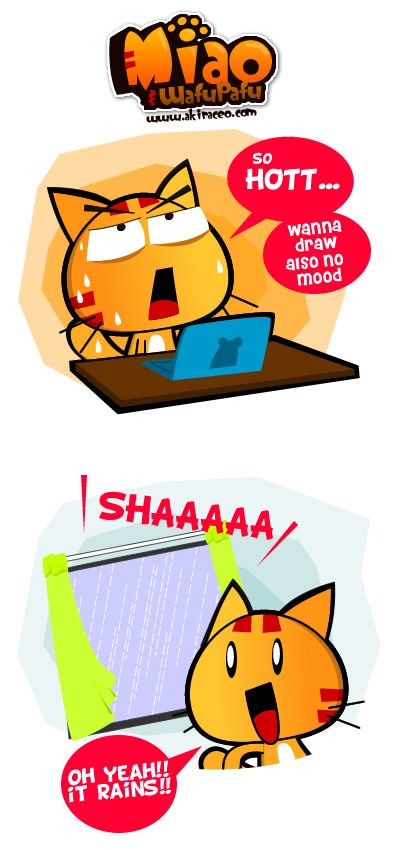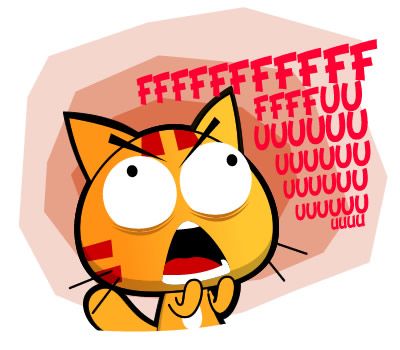 It was such a hot evening the other night that I almost turned into Kenny Roger's Roasted Cat a to death in my own room but thank God, it rained that night!! 😀
And that night I found out that rain is not a blessing as what I thought it would be because the power box in my house trips every time there's a rain. =.= Every single time!! And whenever I turned it back on, it tripped again in 5-10minutes as long as it's still raining outside. What the meow. >.<
In the end, the heat was gone, so did the power and internet. =.= swt.. Why can't I just have a nice cooling environment to draw my cats instead of staying up late at night when it is cooler when I supposed to be sleeping and dreaming bout fish.
To you, which would you prefer? To roast to death or have no internet access? I bet 90% of you would rather die than having internet taken away from you XD
P/S: Btw, in case you don't know, the last image is an imitation of the fuuu face, a famous internet Meme.
Other internet Memes I did : NyanCat and Y U NO face 🙂