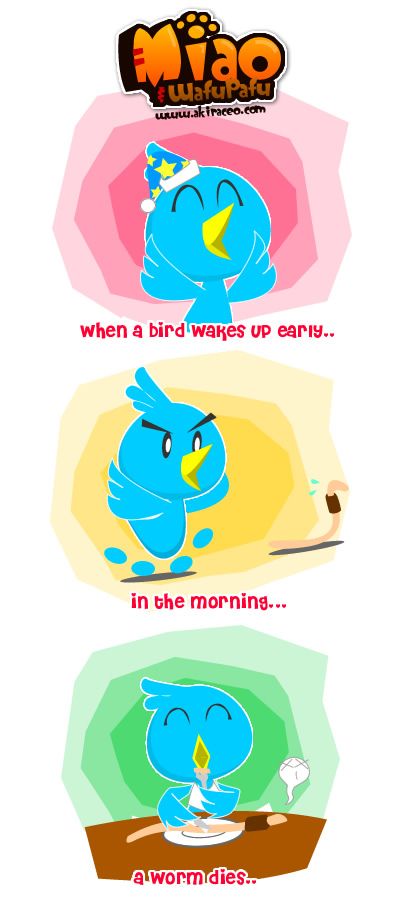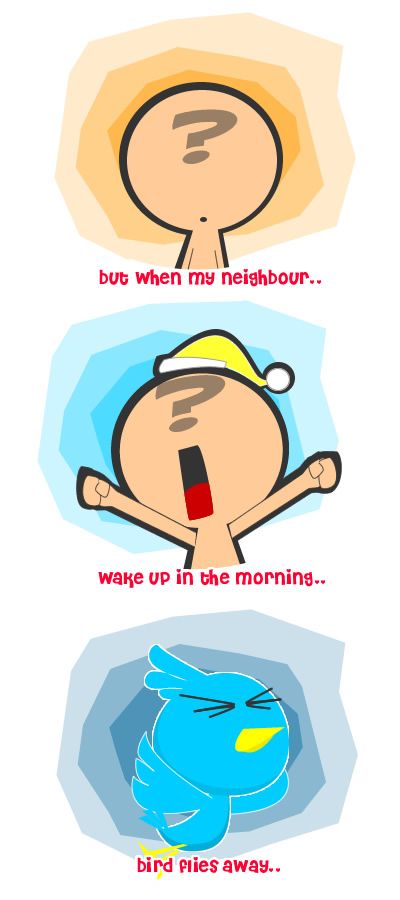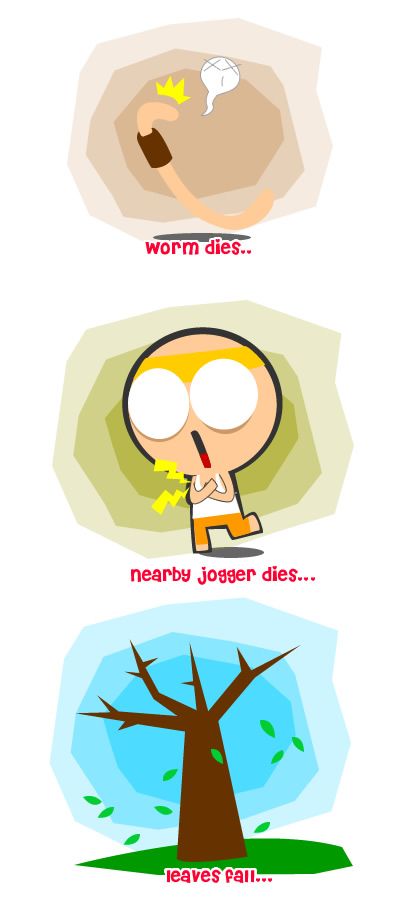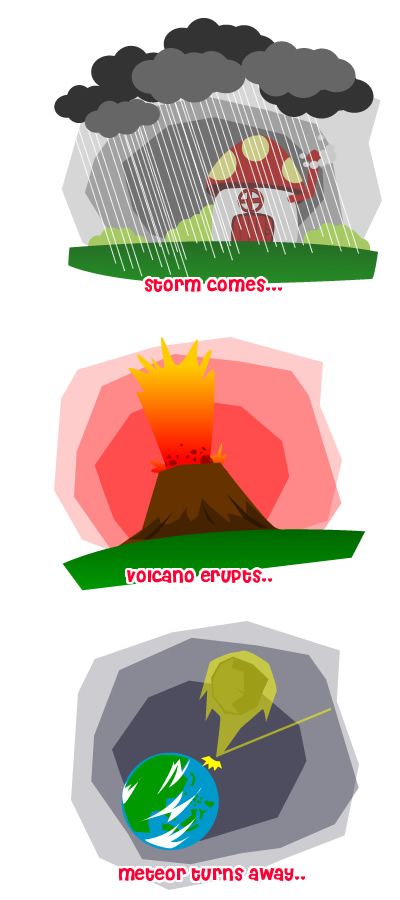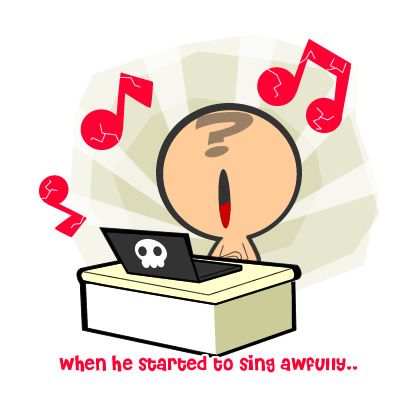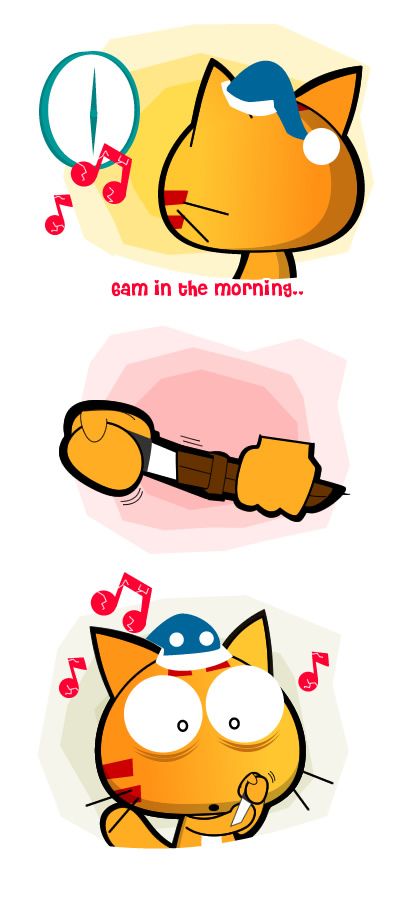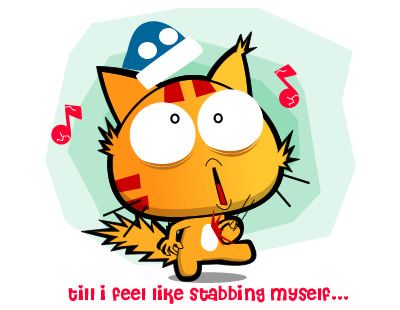 Seriously, my neighbour is really crazy.. he wakes up in the morning at 6am and starts singing loudly.. =.= Not only that, sometimes he sings like 5 times a day after each meal, and sometimes as late as 1 in the morning.
He's singing as if he's practicing to go for a competition but the problem is he sounds so bad (not to be harsh but trying to be honest here), really BAD!!!! Argh..
It's okay if you like singing but don't go and sing in the middle of the night or early in the morning!!!! Someone needs to have their sleeps!! (This is how I wake up this whole week.. =.=)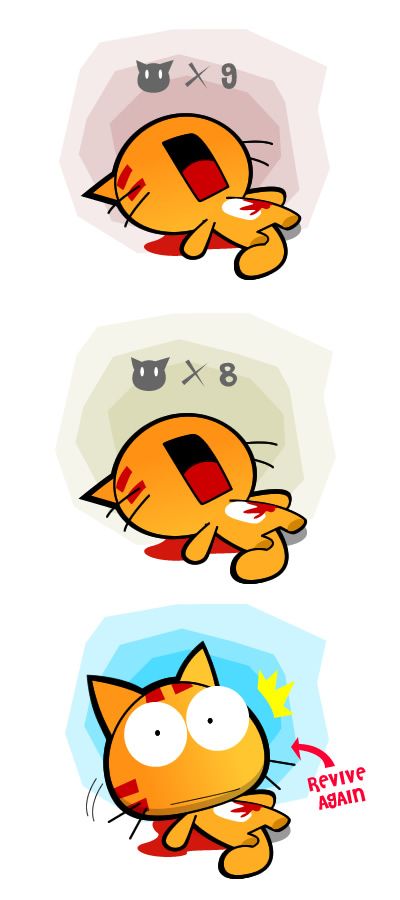 oh can someone please stab me again..?