The following post is based on true stories happened 8 years ago.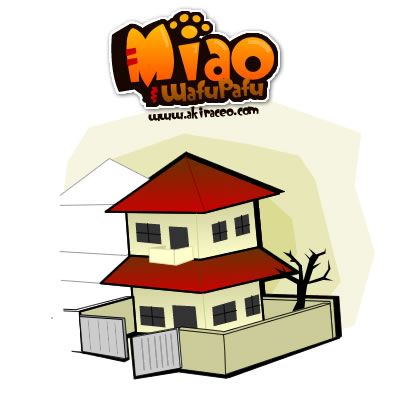 It was 2003, my friends and I first came to this state in peninsular of Malaysia for our degree programs. We stayed in this corner double-storey house near our campus.
It was a big house with 4 bedrooms, 3 on the first floor and 1 in the ground floor. From what I heard, the house was abandoned for almost a year without any tenant. And they always say ghosts like to occupy empty houses..
At first, we didn't really thing of it.. until strange stuffs kept on occurring over the time..
…
It started with a friend of mine.
One night, a friend of mine came and slept at our place. He sleeping soundly when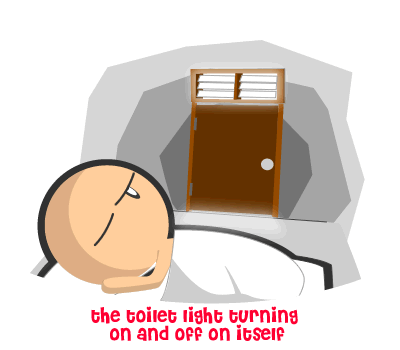 waking him up..
He didn't thought much and went back to sleep but..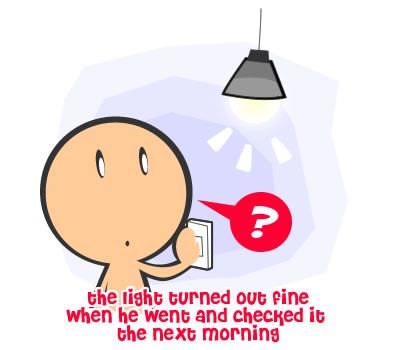 Jeng Jeng Jeng!! He didn't told anyone bout it..
.
.
Then another housemate of mine starting to encounter some strange incidents where..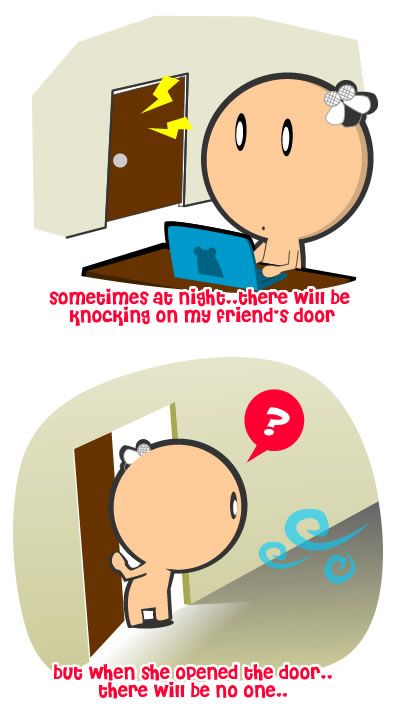 there..
Sometimes there's not even a person at home beside her and her roomates..
Jeng Jeng!!!!
.
.
then..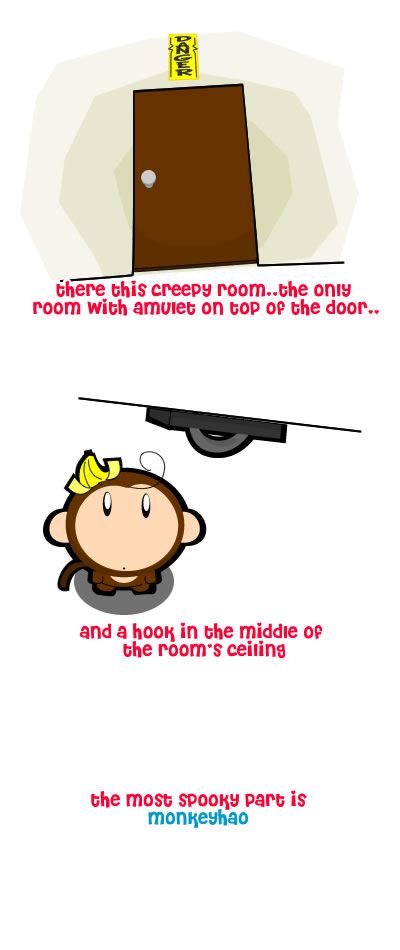 happened to stay in this room and one night, he saw..
she was swinging the baby sling right in the middle of the room. Jeng Jeng Jeng!!
They all did not told anyone about this and thought it was their own hallucinations..
until one day, they happened to talk about it over the dinner and found out everyone had strange encounters.
There are lots more incidents throughout the whole year there. It really wasn't normal when everyone in the house experienced this..
Well, I too encountered something similar…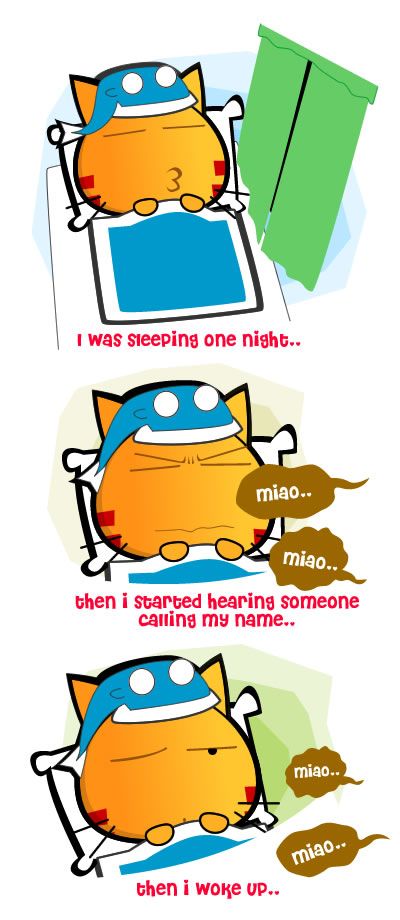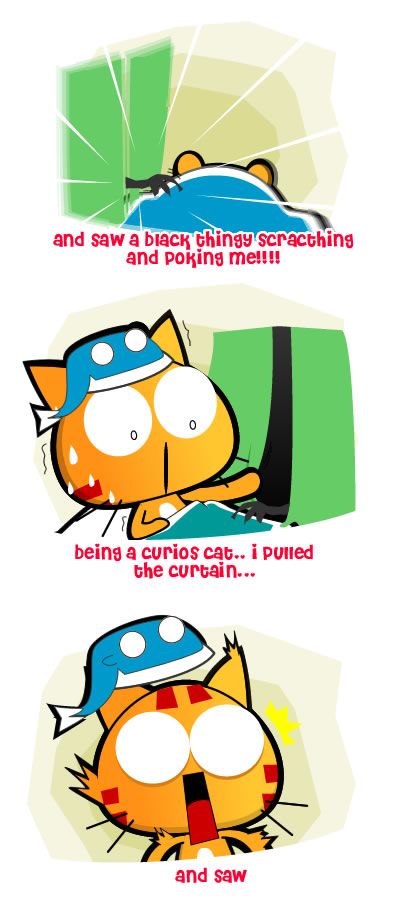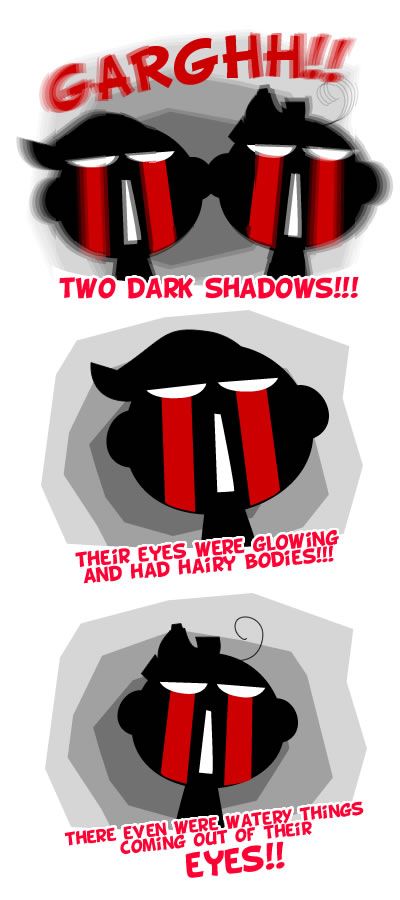 IT WAS NOT JUST ONE BUT TWO!!!!
TWO!!!!
TWO!!!!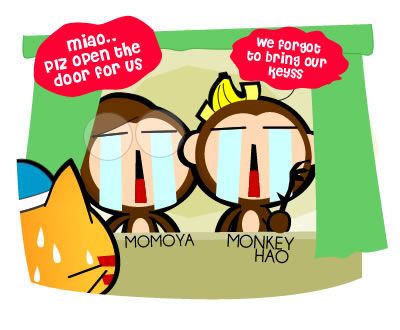 stinky monkeys who forgot to bring their keys.. =.=
Seriously, it really gave me a shock when I woke up and found a branch was poking me through the windows and the calls of my name in a very soft voice.. =.= I actually realized it wasn't a MoMok (ghost) when they started calling my full name and kept emphasizing they're not ghosts. XD
It was strange as these things never happened again after we moved out of that house. Jeng Jeng Jeng.
How about you guys? Do you ever encounter any weird or supernatural stuffs like these?
Please don't tell me. I don't wanna to know. >.<