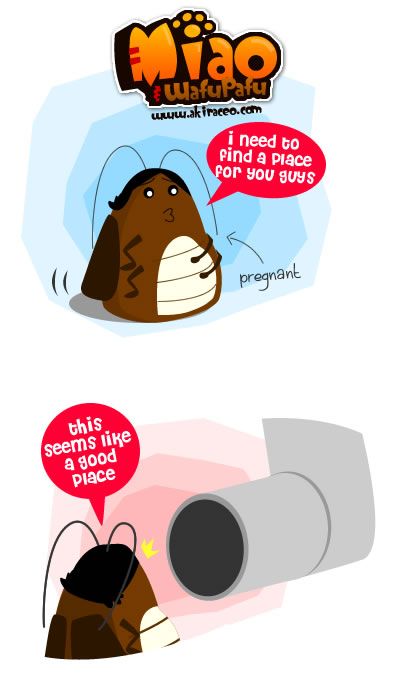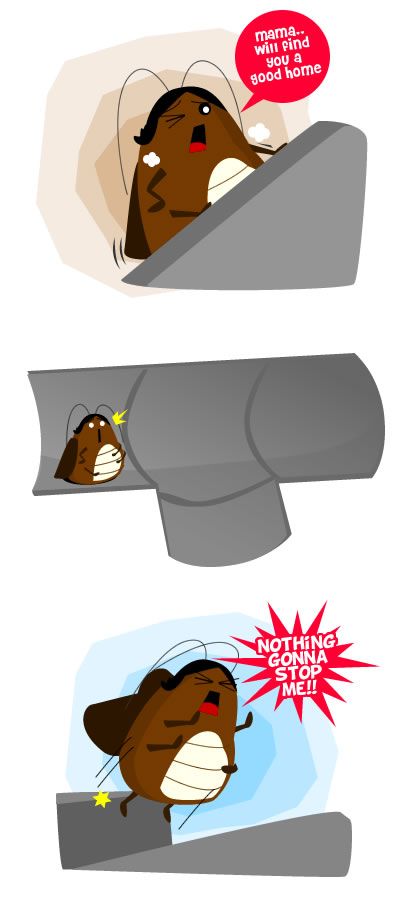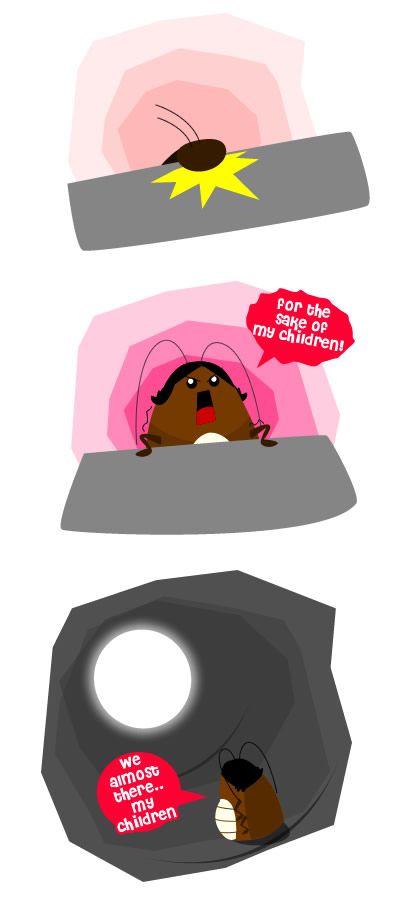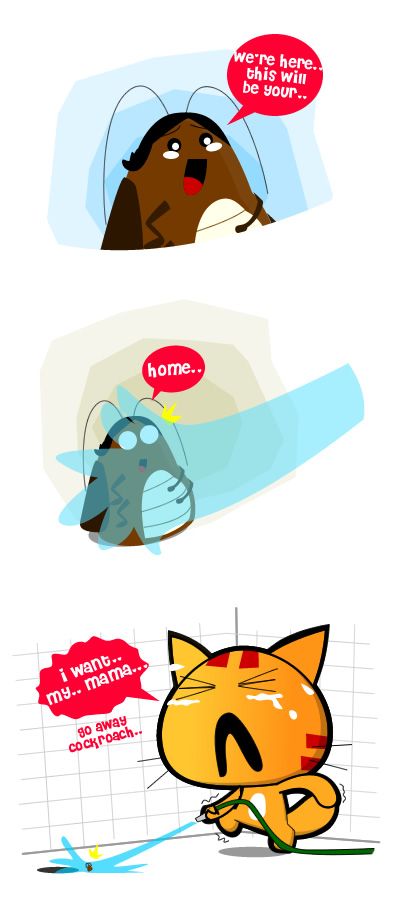 Sorry Mama cockroach, I had you and your unborn children killed.
The other morning, I was having my morning shower and this mama cockroach (with an egg hanging behind) came in from the outside tru the uncovered pipe. At first, I tried to ignore it but it climbed higher and higher on the wall. I got scared (scared it will fly) and grabbed the water hose next to me and hosed it down with water, trying to flush it back to the pipe.
Then, some how the Mama got flipped over and had her back stuck to the floor. I quickly closed the bathroom door and ran away with my tail in between.
And when I came back from work that evening, the Mama cockroach was already dead. I never intend to kill it. huhuhu..