I went to Singapore two weeks ago..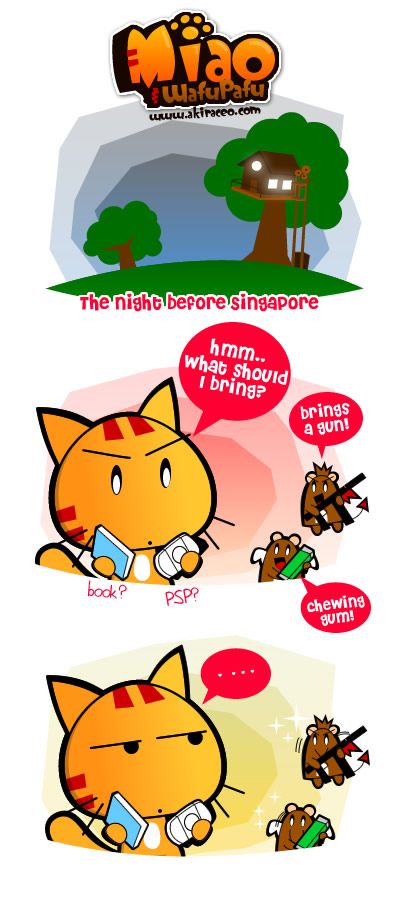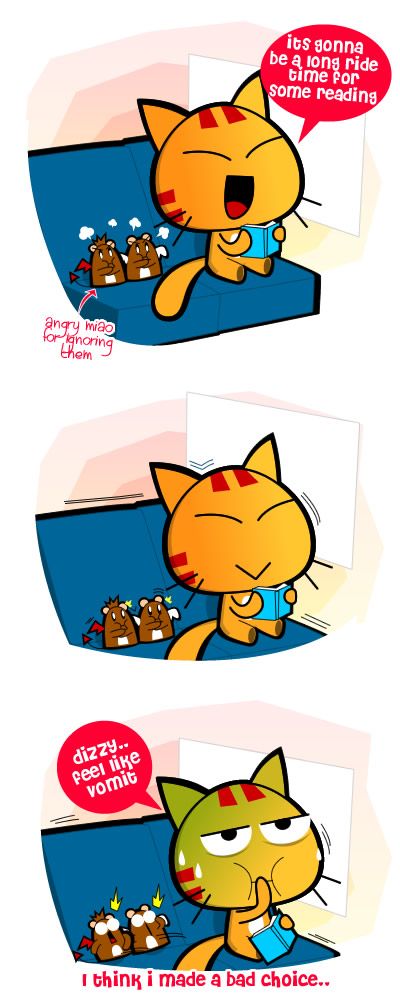 Usually when I go travel, I will bring my PSP with me to kill off the boring travel time but lately I would bring books with me instead.
Not sure why, I'm starting to love reading nowadays. Last time, lines and lines of words just make me sleepy and I would prefer a comic over this but now I can finish a whole book in few hours without noticing it. (still prefer comic tho)
Then again, it can't change the fact I will get dizzy reading a book in the car. @@ erghhbluek..  I will get dizzy too when I surf or type on my phone. @@
Anyone here doesn't go dizzy when reading in the car, please teach me how T3T
.
.
.
.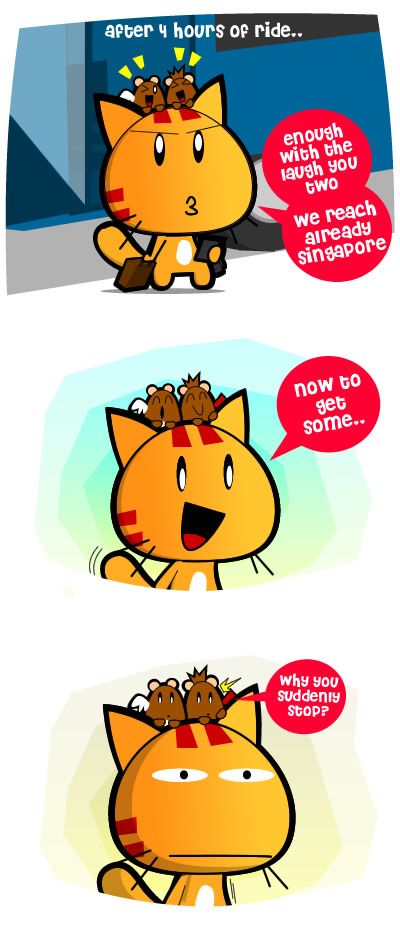 What did Miao saw?? Jeng Jeng Jeng!
——————————————————-
While waiting, do like our Facebook page.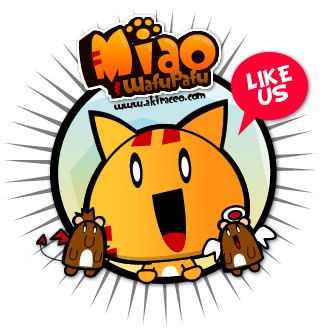 and play Find the Kitty 2!!