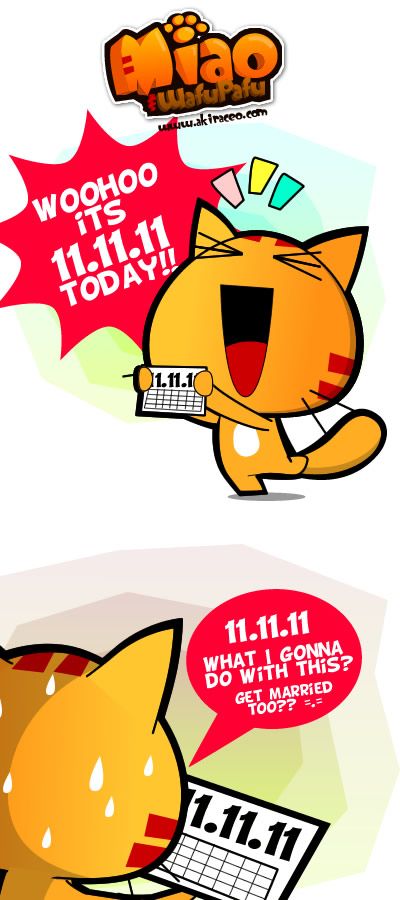 Happy 11.11.11, a day that doesn't comes by easily.
Which makes it a special day for some, a big day for those who are getting married today, and to some it's just a date, nothing special. For me, well, it's freaking FRIDAY!!!!!!!!!  😛
How about you? What are you gonna do today?