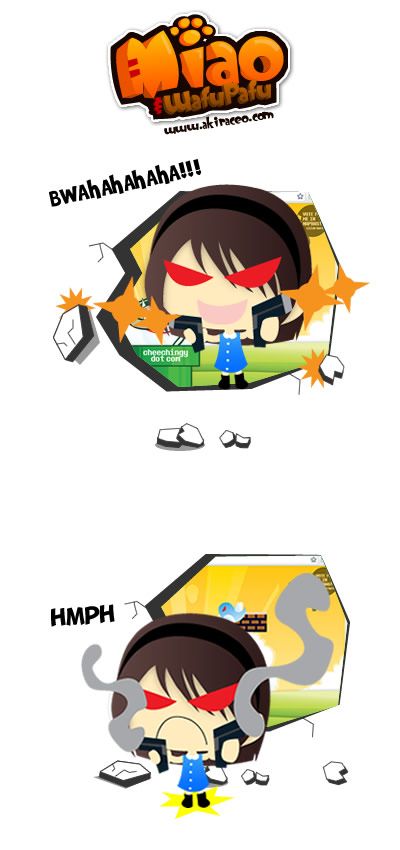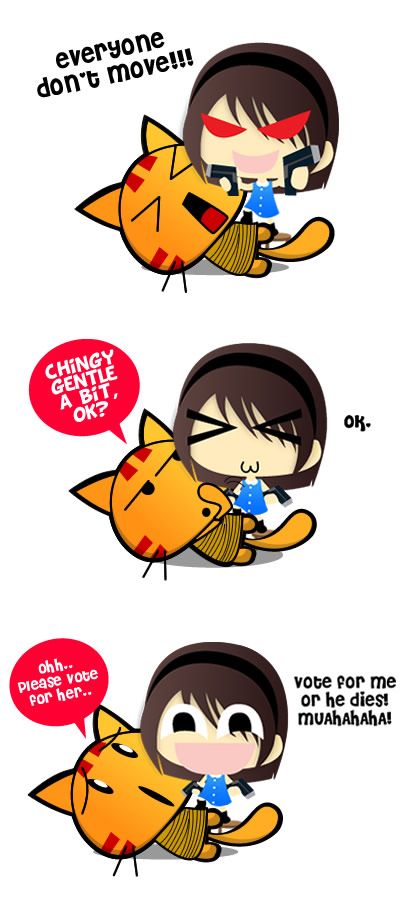 As you know the Nuffnang Regional Blog Award is here!! Some may not know that the finalist list is out!! Unfortunately, your truly, me failed to make it to the final.
Nonetheless, it's great to hear that one of our Comic Doodle Blogger members, Chingy managed to get into the final!! Woohoo!! Go Comic Bloggers!!
So those who support comic blogging~ Do support our Chingy as well~~~ 😀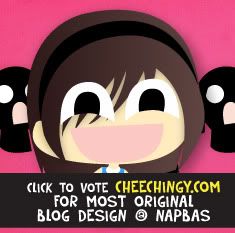 Click the banner below and start voting for her at "Most Original Blog Design" Thankkkk youuu~~
At the same time, I need to self reflect and work hard and improve Miao&WafuPafu 🙂 
Speaking of Wafu Pafu…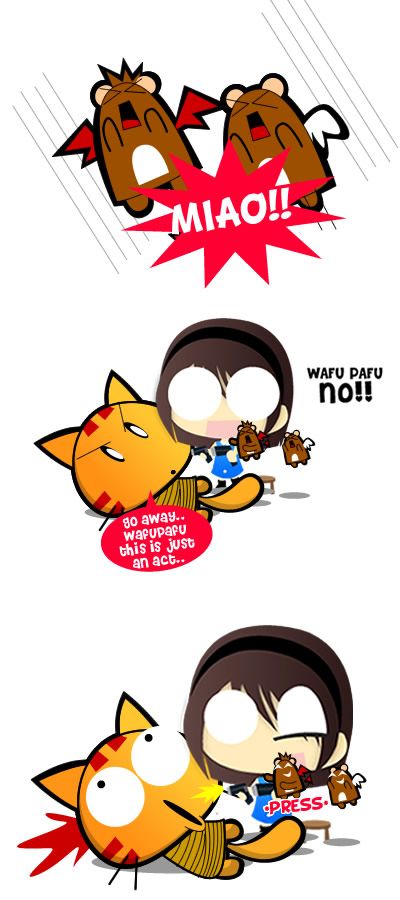 They just minus another life from me..
Why they always want to kill me T3T
.
.
.
.
maybe…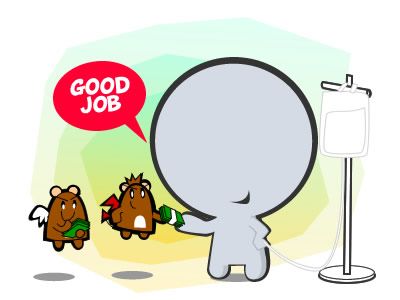 Click here if you don't understand why Nuffnang Boy (the Grey Guy wanna kill me)