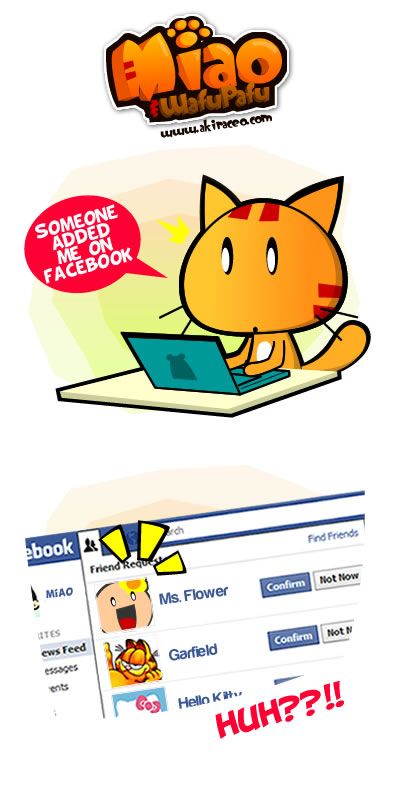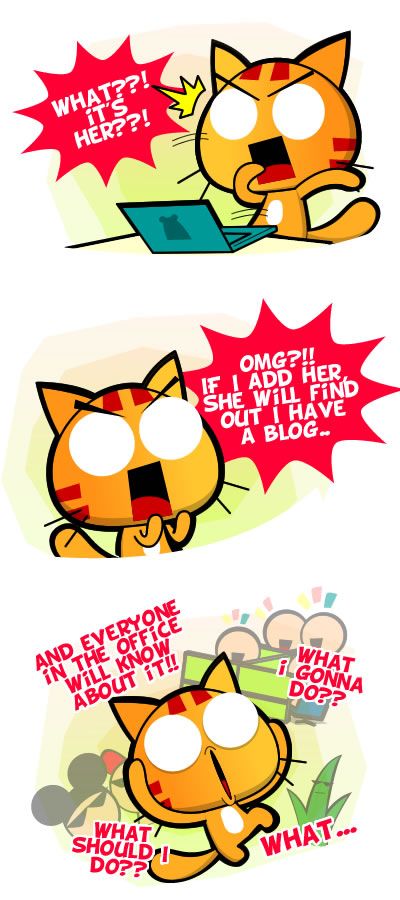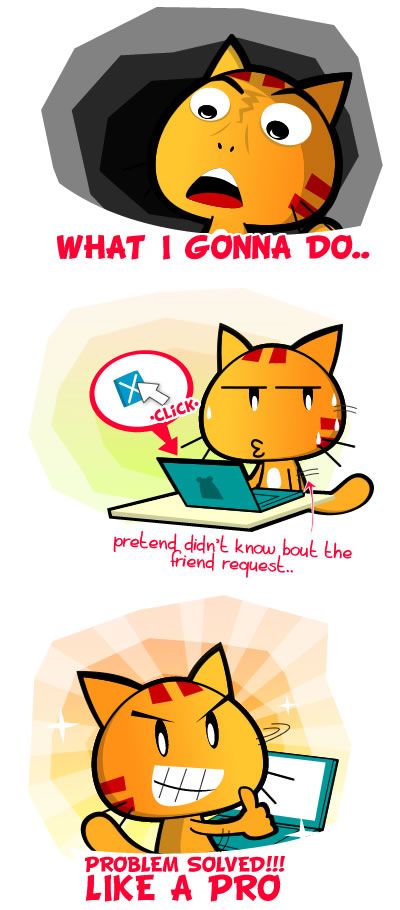 The other day, I saw my colleague's name (the one who spread the news that I dance) on my Facebook friend request list. I was OMCGBBQSAUCE surprise as I never put my real photo as my main profile picture and not even my full name.
It is like a big taboo to add her, if I do, the whole office will found out that I blog @@ !!
(P/S: they don't read newspaper, or at least theStar as no one found out about the newspaper article that I was on yet)
So instead of clicking "Ignore" on the request (which I think its bad) I just pretend I didn't notice bout the friend request… XD
but but…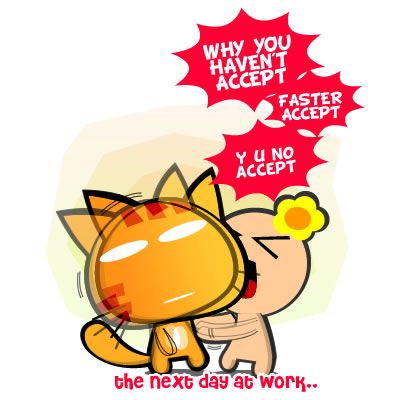 but that doesn't stop her from bugging me every single time I see her in the office. T3T
Help~~~
Do you guys add your colleagues on Facebook?