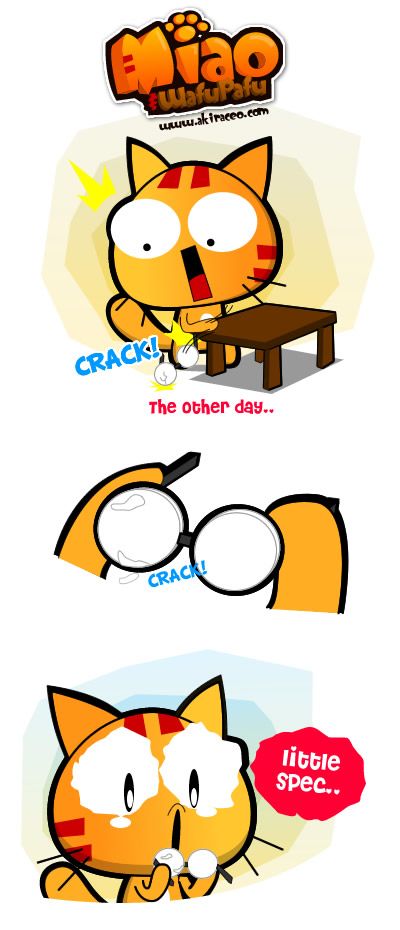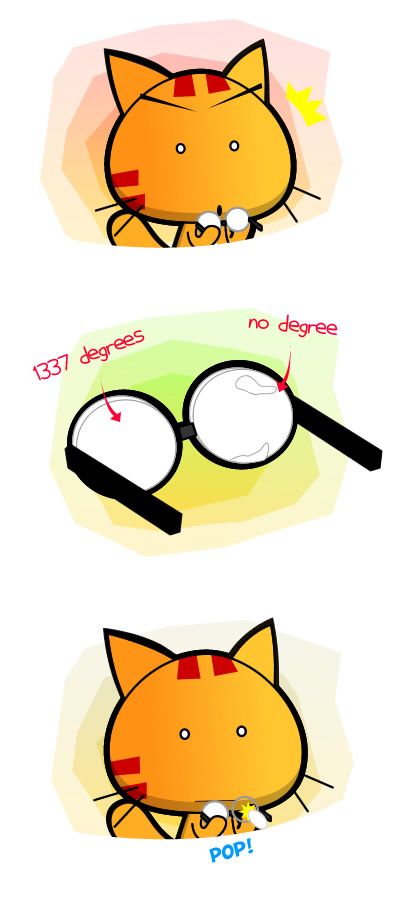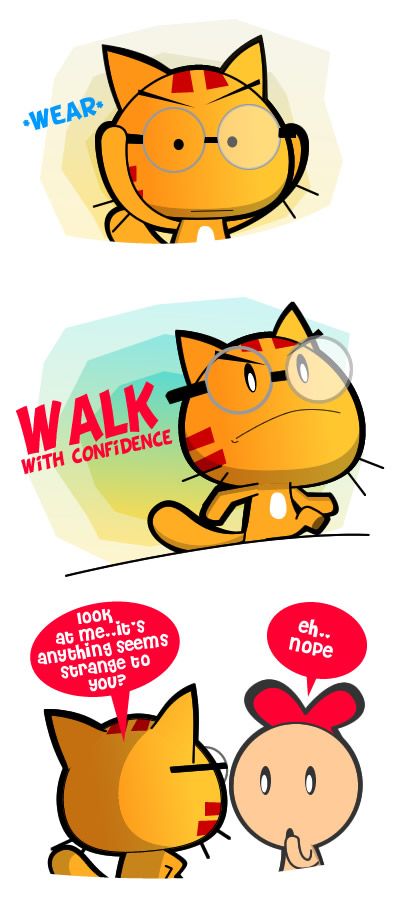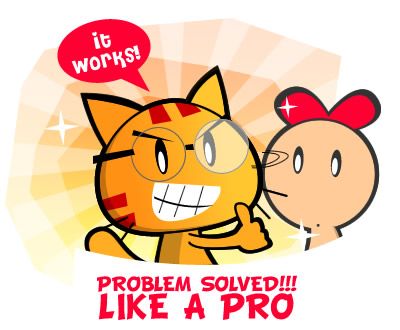 I'm a genius! bwahahahaha.
In case you don't know, I actually wear specs (not all the time) and only one of my eyes is short sighted (I'm a pirate, RAWR) .
The other day I accidentally drop my specs and broke one of the glass. Luckily enough, I broke the one without degree. So straight away I just pop it out of the frame and wore it. XD
I walked around and asked my colleagues but no one noticing it. Some even thought I change a new pair of spectacles. hahaha.. This method works perfectly, no one noticing it and it still working fine with me.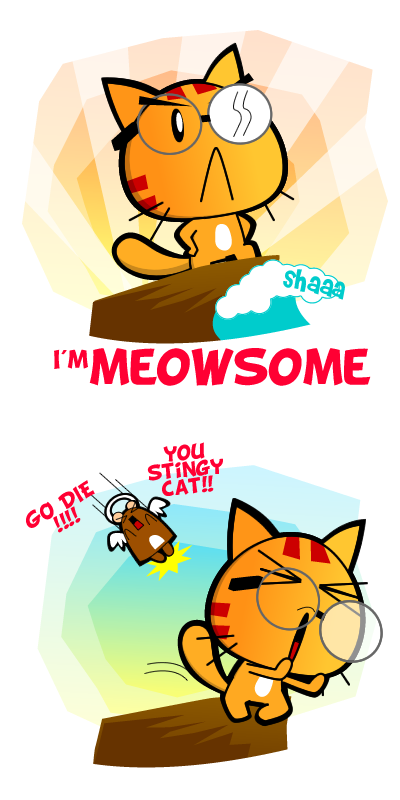 Okay, I admit.. I'm just stingy and doesn't willing to change my spectacles. XD
What to do, it's too costly, the glass alone already cost 300-400MYR. T3T huhu
Maybe someone out there can sponsor me..LOL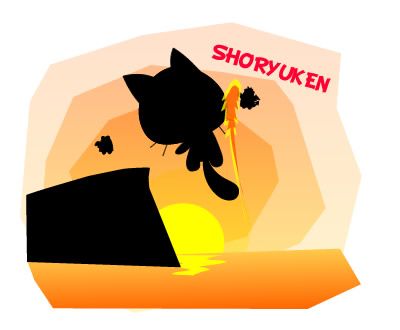 !!!