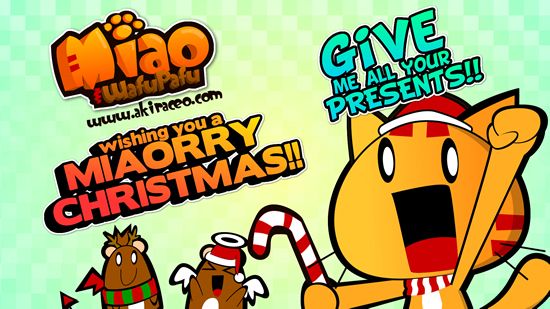 WOOHOOO!!!  😀 How are you celebrating your eve?
I went for Sherlock Holmes 2 just now, it was good!! 😀 Then, I hide myself in my house after that. Didn't bother to go countdown. XD It's crowded and jam everywhere @@.
Then again, I miss having a good small coffee time in a cafe with 1-2 close friends during Christmas. (Not like we ever celebrate like that before hahaha)
Anyway, any plans for tomorrow?
Last Christmas, I went for a Charity Run on Christmas Day and this year I will be in Johore!!! Attending my housemate's wedding during the evening and might have to sleep on the roadside after that. =.= *sweat*
Anyway~~~Happy Holiday to all !! It's the last festive season of the year!!!!
and oh, GIVE ME ALL YOUR PRESENTSSSS!!!!