Heavy photos ahead. Most of the photos taken from the Nuffnang Official NAPBAS Photostream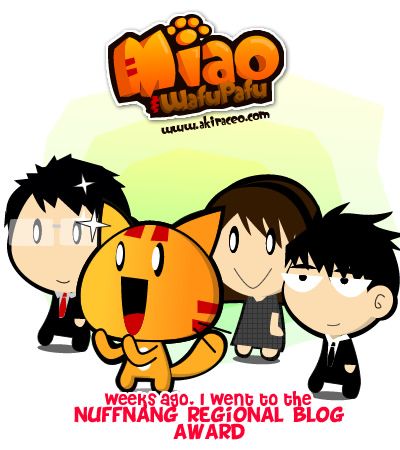 with Ernest, Chingy and Kenwooi.
It's the second time I attended the Nuffnang Regional Blog Awards. The first time was 2 years ago in 2009 as a finalist in Singapore. This time I went as a guest 🙂 with two finalists! Chingy and Kenwooi.
**Click to read**
When we reached the hotel, it was already packed with bloggers.
Some people were queuing up for registrations.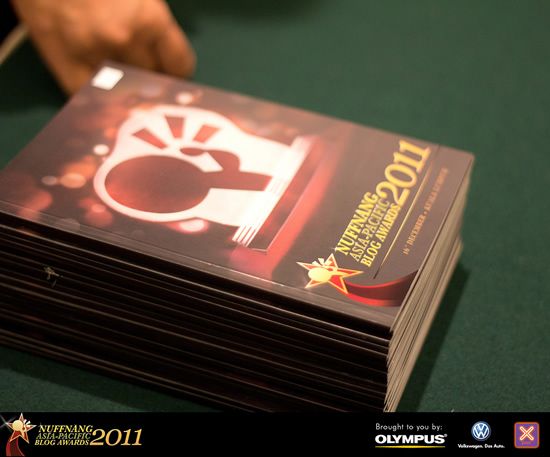 and some were interviewed by the medias.
Since there's time before we could enter the hall.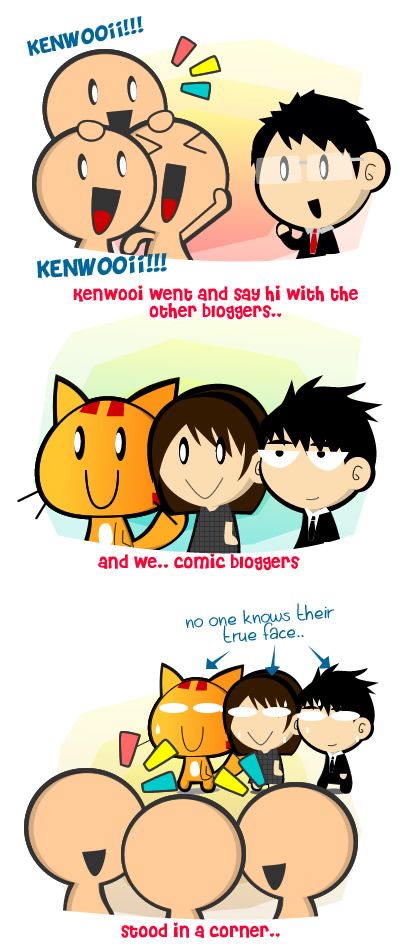 LOL XD
Well, that happened to comic bloggers who never posted their photos in their blog *koff koff*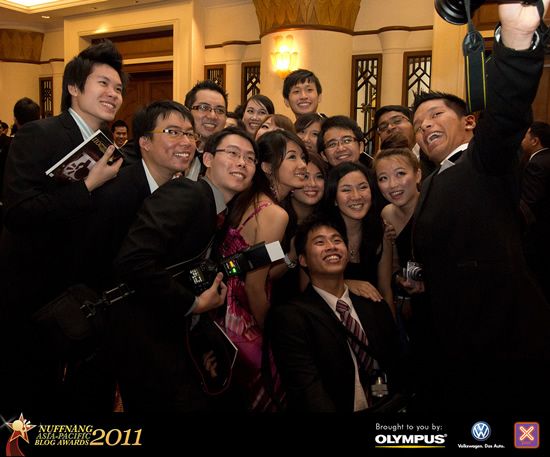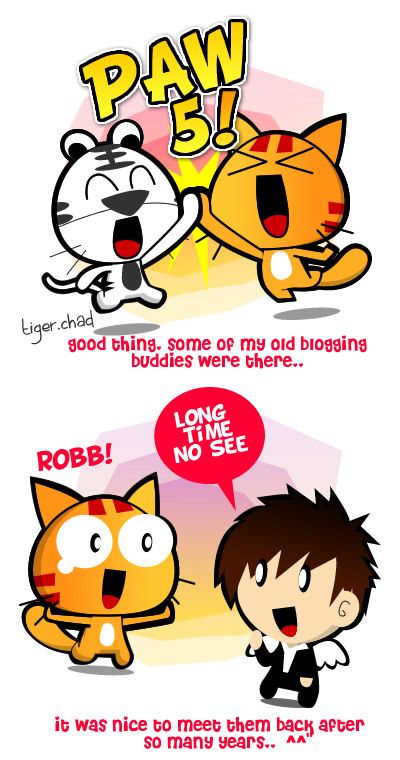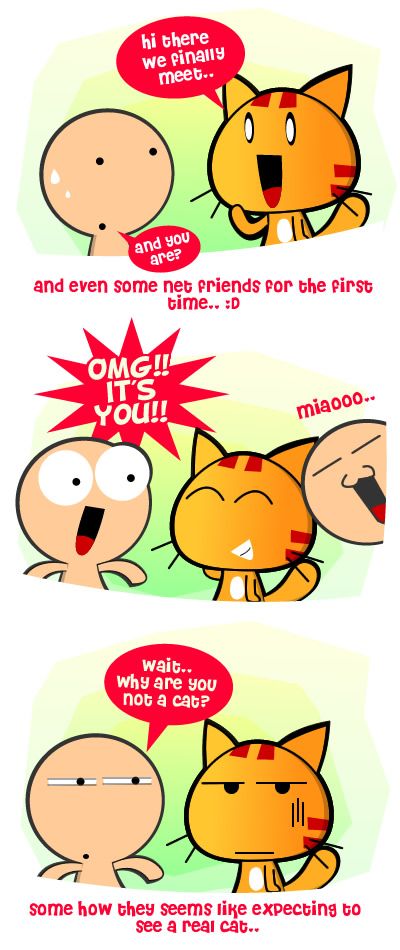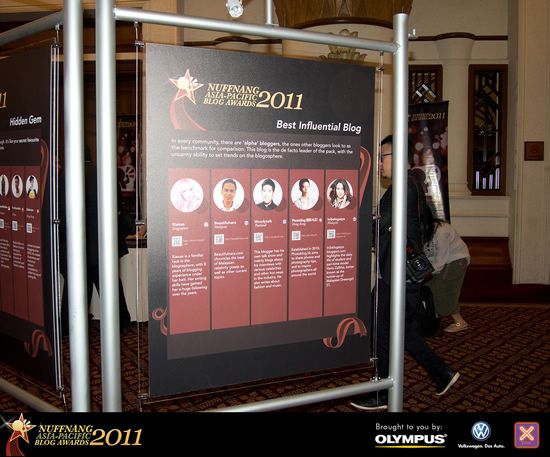 Soon after that we entered the hall…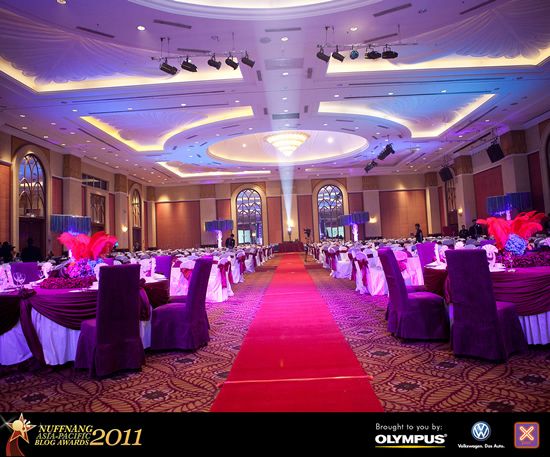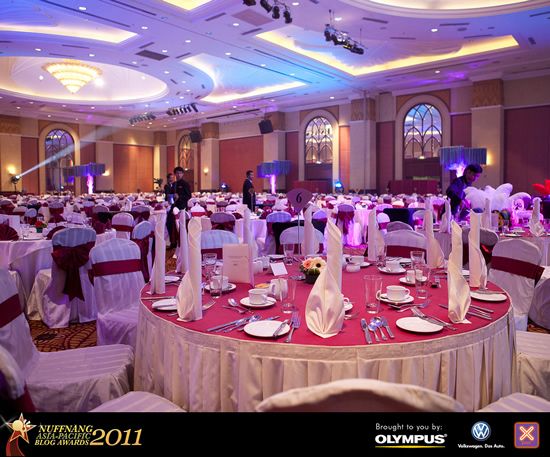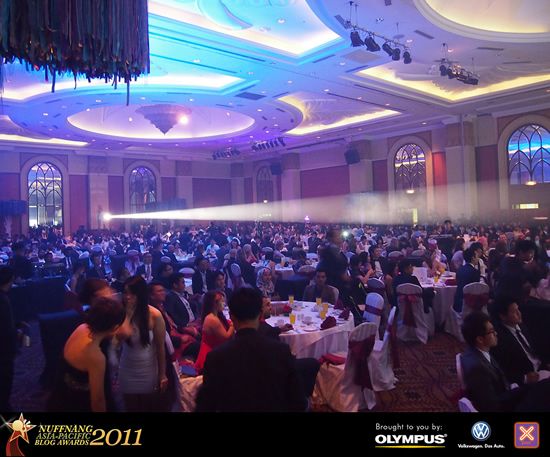 As the seat was all pre-assigned, I was seated away from the other comic bloggers.  Luckily, I know most of the bloggers from my table. Some, I had met a couple of times and some, for the first time. And one of them happened to know who am I as soon as I introduced myself. T___T *touched*
Normally, I introduced myself as Jian and not Miao but it was such a surprise when people know Jian is Miao.
It made my day. Thank you T3T
oh wait. Does that means my secret identity *koff koff* name is not longer usable. O.o
The ceremony started with a speech from the two founders of Nuffnang.
That's Boss Ming on the left and Boss Tim on the right.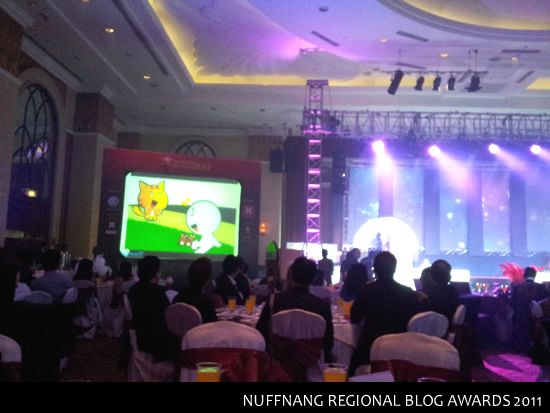 And that is Miao&WafuPafu on the screen!!
I wondered anyone noticed that. 😀
.
Then, there were performance from Jame Baum,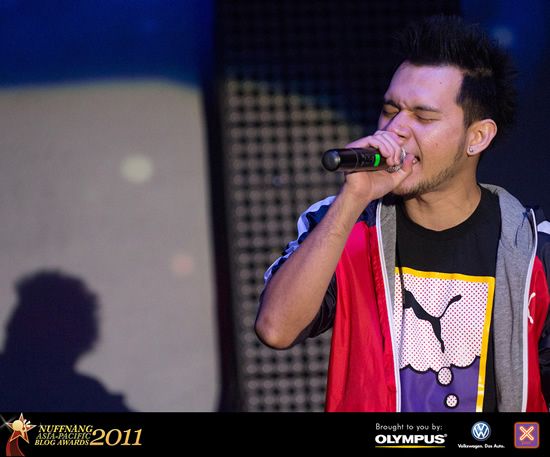 Reshmonu,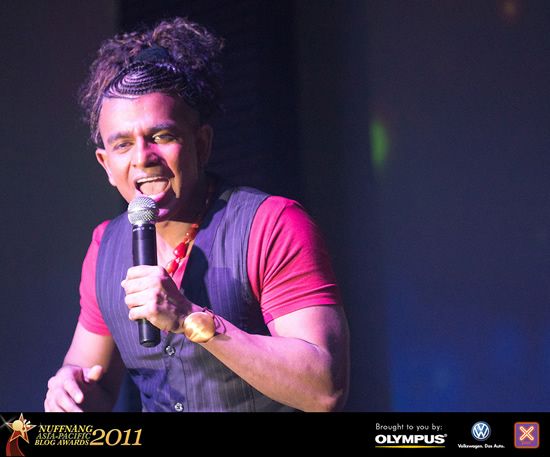 a Stand up Comedy from Harith Iskandar.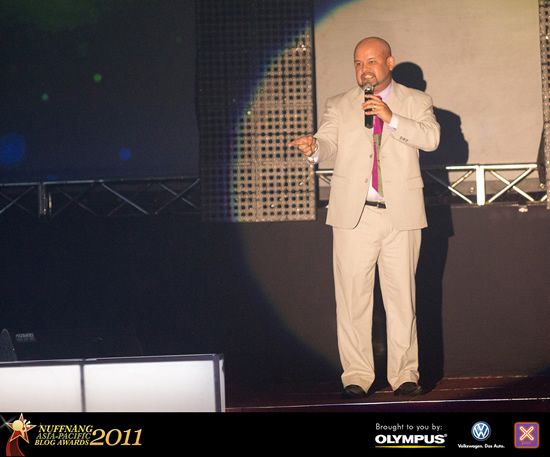 and also Pole Dancing by Viva Circus
while we were served with a 5 course meal.  No photos of the dishes tho. 😛
Oh, here's the winners of the night.. 🙂
If not mistaken, Philippines was the biggest winner of the night.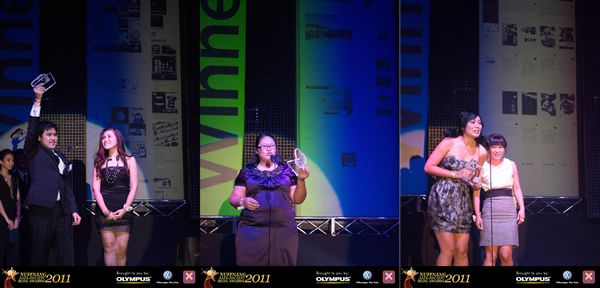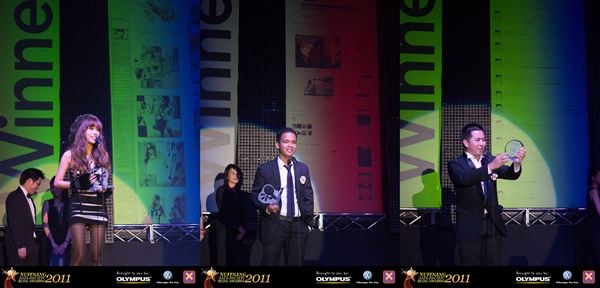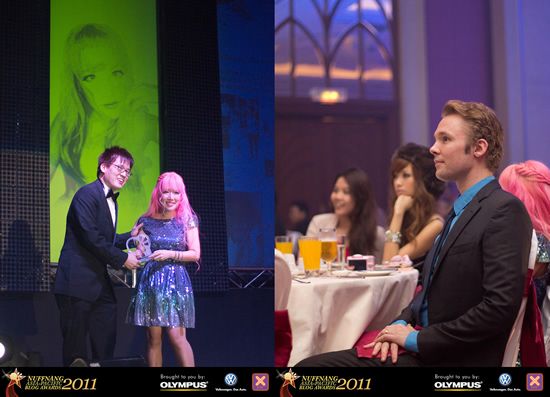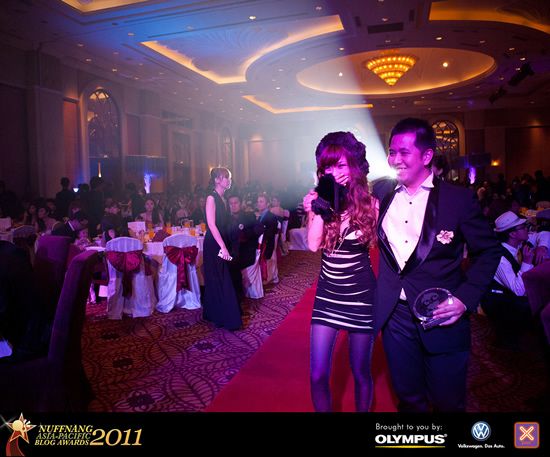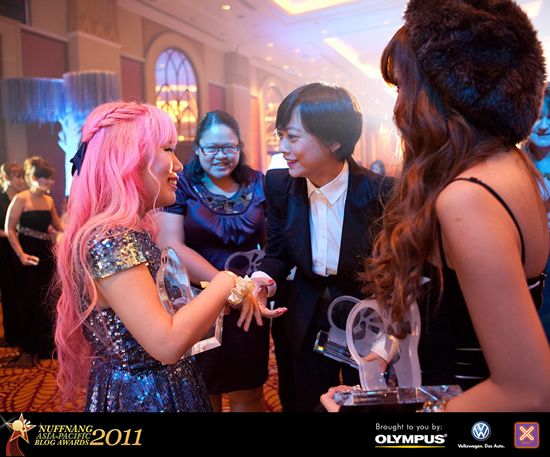 The bloggers at work..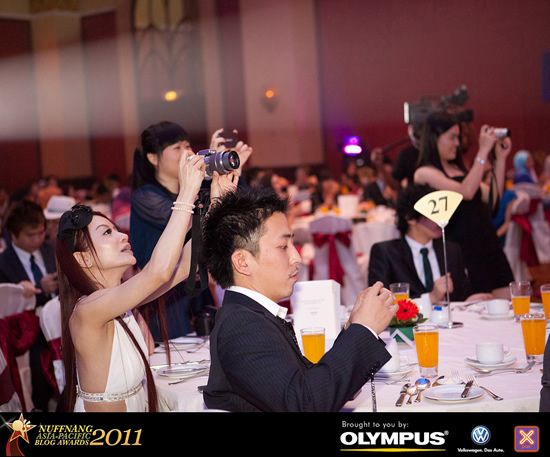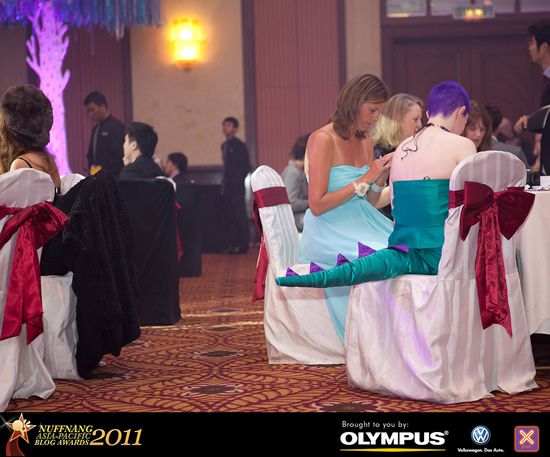 Well, that ends the award ceremony and also my last event of the year. It was a great experience, I met lots of old blogging friends there, some new ones and some we knew each other for some time but meeting up for the first time. XD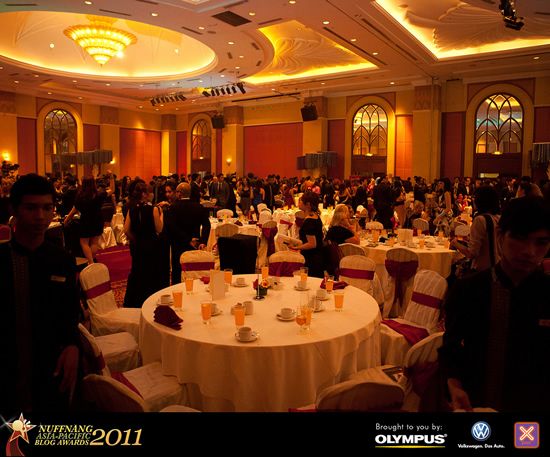 Hopefully, I get to attend the next Nuffnang Regional Blog Awards again in 2013 (If the world never ends in 2012 XD) as a finalist again. 😛
Till then, I must work harder and draw more. 🙂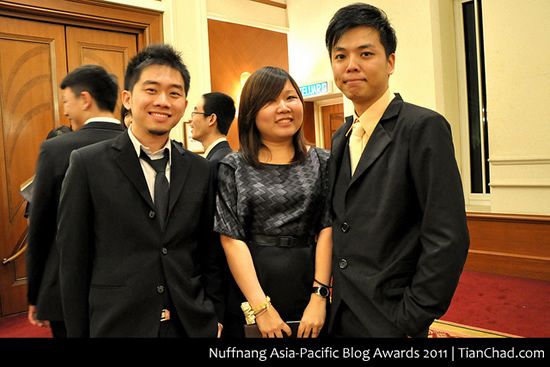 And your truly, The Comic Bloggers of Malaysia.
and no, I'm not in the photos. *Koff koff*
 For more photos, please head over HERE