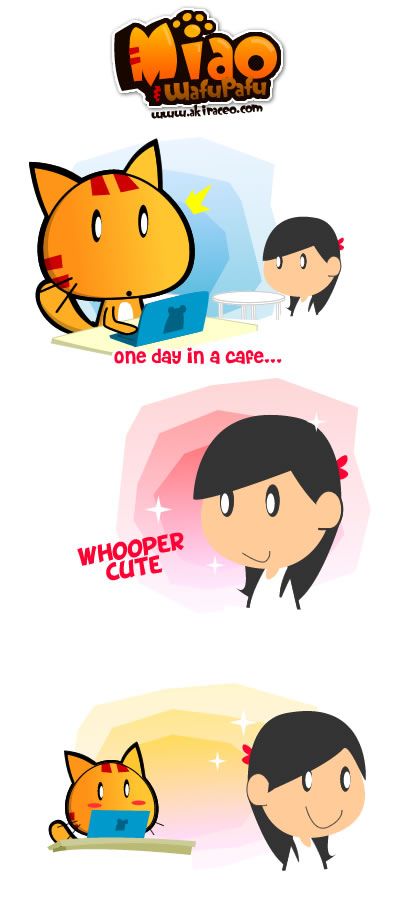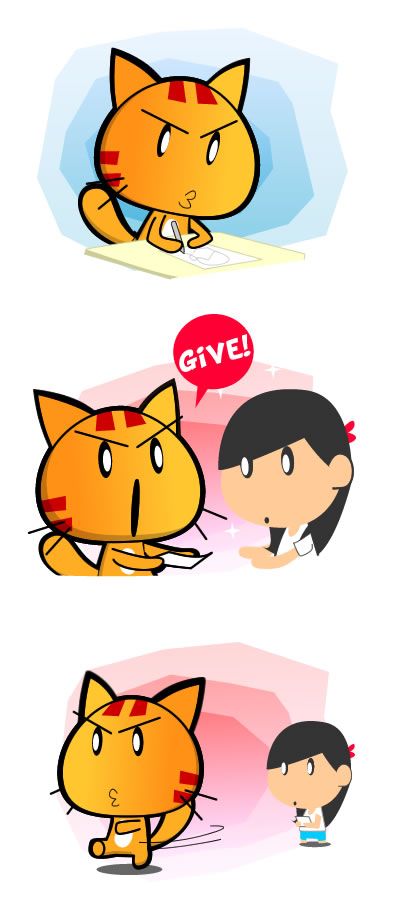 Expectation: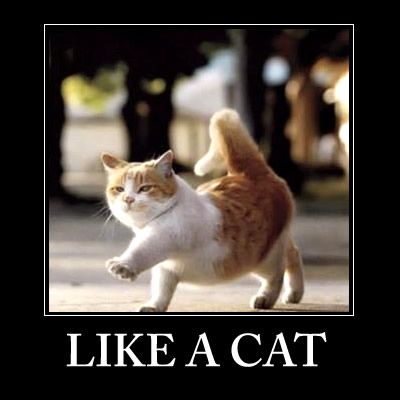 Reality: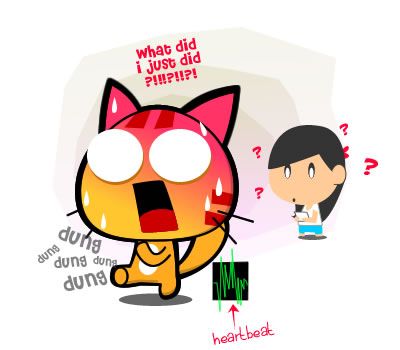 The heartbeats went "dung tch dung tch" like a dance club..
This happened many many many months ago. It was in my recap 2011 where I mentioned by the bravest thing I did in 2011. So here's the post bout it XD. A need to record this in my blog since this is the first time I done something like this  due to my cat nature.
I actually tweeted bout it during that time, and my friends can't imagine I actually did something like this. Well, I still can't believe it myself.
In case you're wondering what I drew… here's the image 🙂
Sorry, my drawing of a human is bad. 🙁
Oh, I actually didn't walk to her but pass the drawing to her from my seat when she walked by.
I illustrated that way just to use the Like-A-Cat image. 😛
Updated (14/1/12):  Everyone keep asking bout the the story after this. Well, nothing happened actually, I went home after that. 🙂