Sorry for the slow update. I did something different this time and it took a longer time to complete. Anyway, hope you guys like it. 🙂
The following comic is read from left to right or as illustrated below: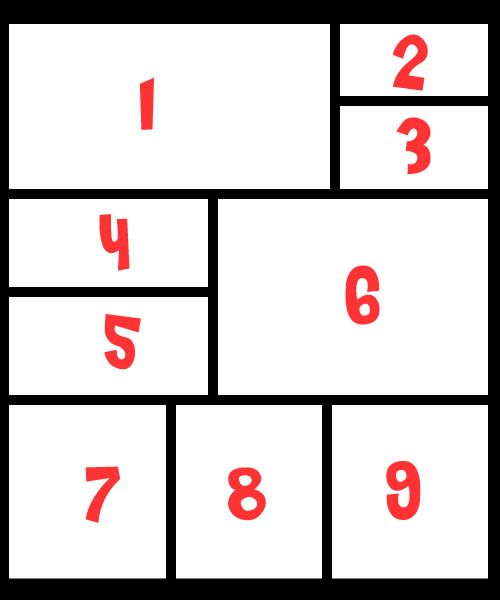 Enjoy 🙂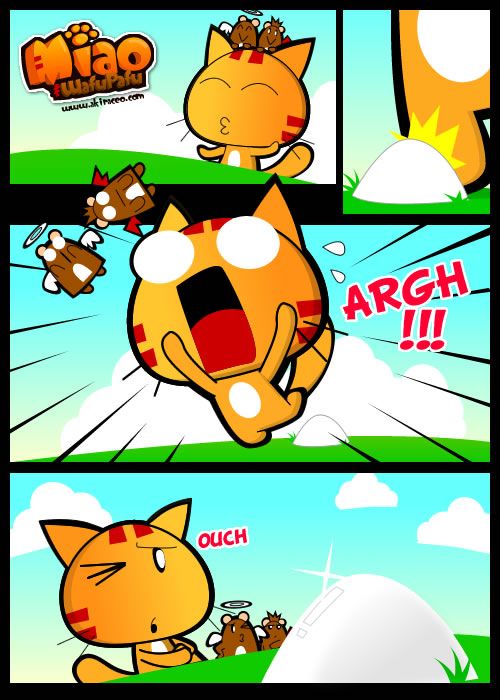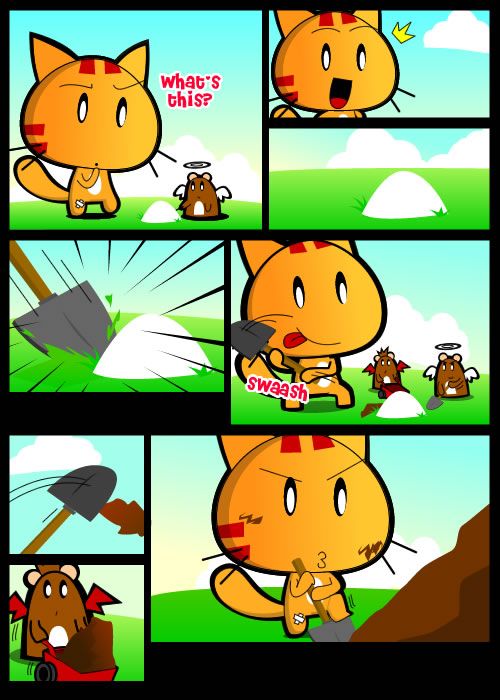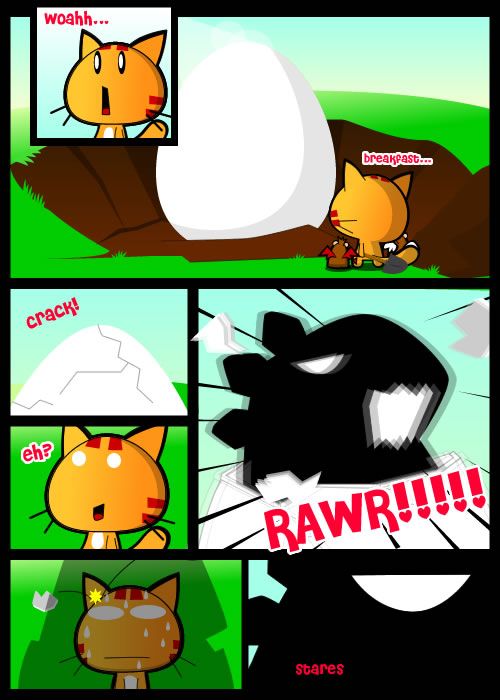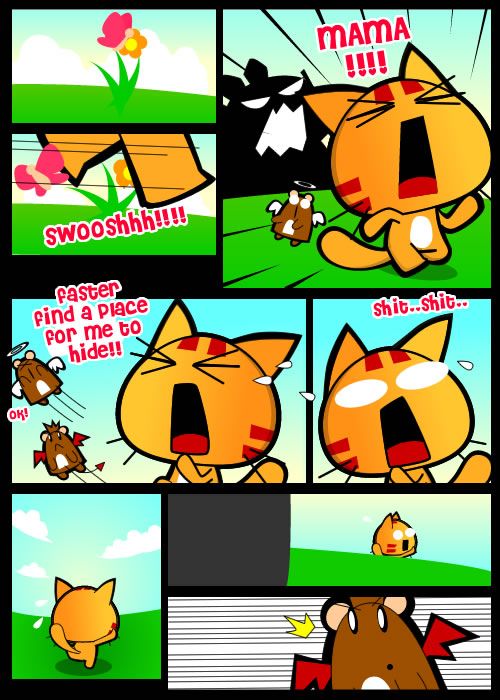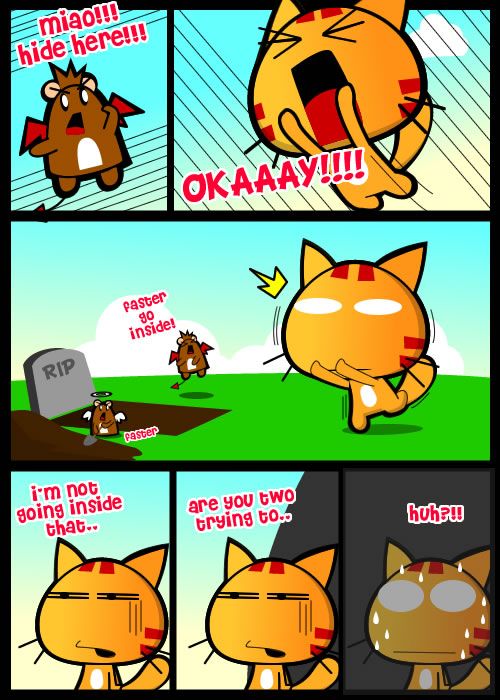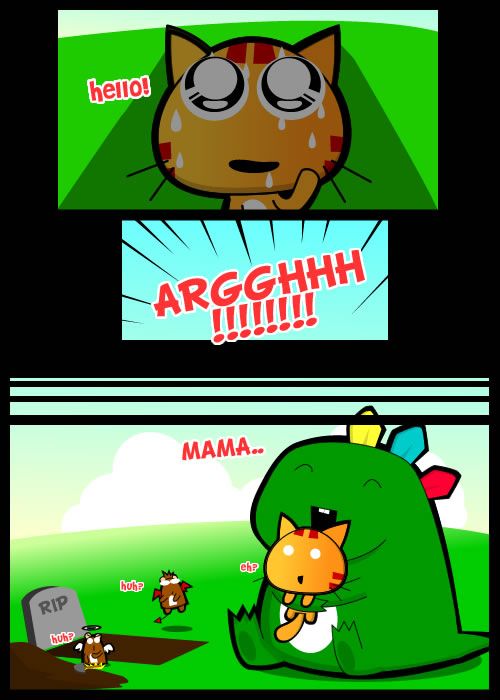 And that's how I met D.D, the Dino-Dragon.  🙂
I haven't thought a name for it yet. At the moment, I will call it D.D.  Anyone have any suggestions?
Initially, I planned to called it Dafu following the pattern of Wafu, Pafu and Tofu. XD