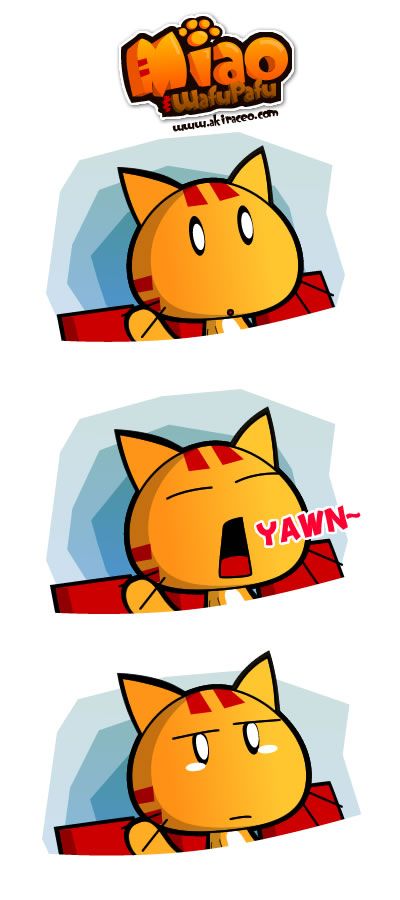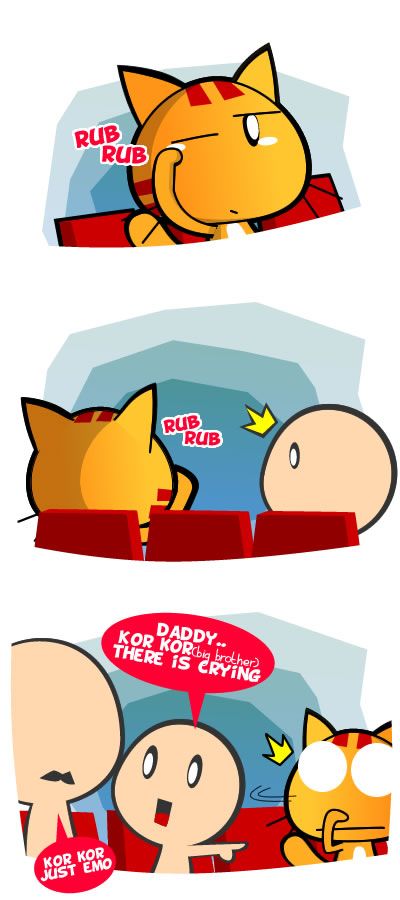 You're the one Emo!! Uncle!!
.
I always go to the cinema during the night or late night and there were couple of times I got kinda sleepy and started to yawn. I will get tears in my eyes whenever I yawned making me looked like as if I cried. =..=
Sometimes it happened in the wrong type of movie or moment of the movie. :/ And the worst of it is having someone beside you misunderstood it and announced it out.  :/
I'm innocent…I did not cried… T___T
Okay, I agree sometimes some movies can be so touching that "Ninjas will go and cut onions near your eyes". So, most of the time I will avoid watching any touching movies in the cinema.  😛 I found it very awkward to shed tears in front of others. Maybe it's a male cat guy thing?