P/S: The answers for Find-the-Ninja-Cats is out. Do check out my previous post. HERE 😀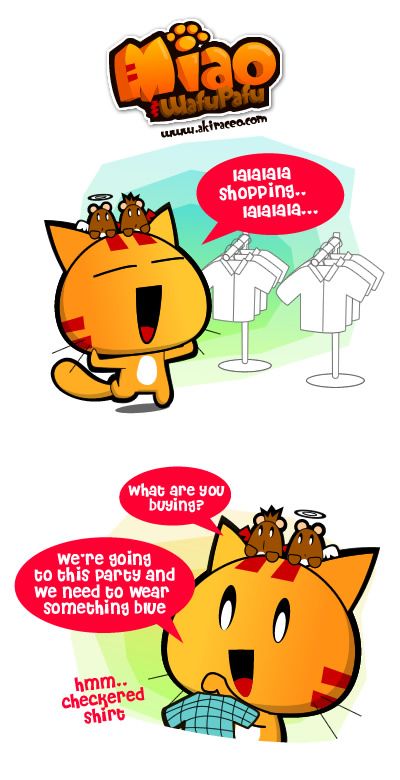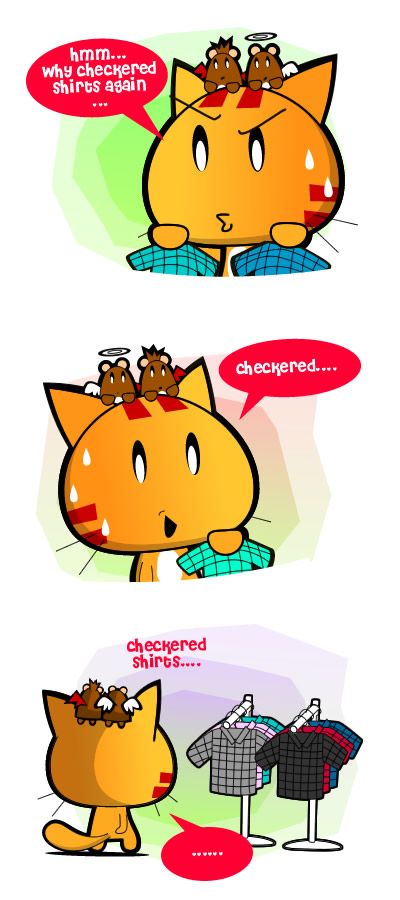 I went shopping the other day looking for a blue shirt but ended empty handed. I couldn't find something that is not checkered Seriously, checkered style shirt is every where. I admit I kinda like checkered shirt at first but now no longer. Everyone is wearing them. :/ Too mainstream already.  XD
WafuPafu did found one that is not checkered but…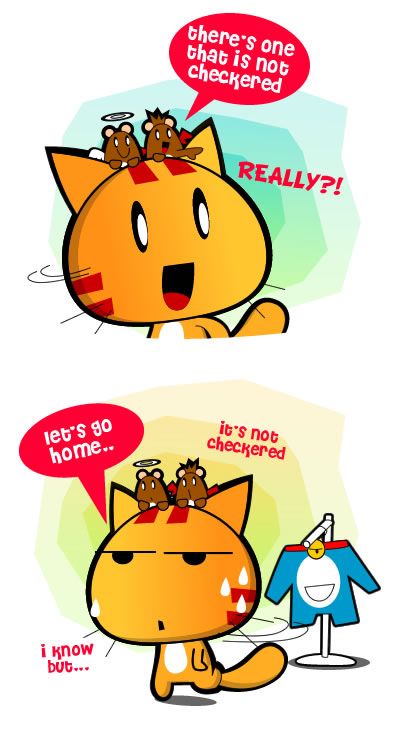 I just refused to wear it.
In the end, I went to the party with a blue sweater.
Sometimes, I do feel like design my own shirt and wear hahaha XD
What to do when every shop sells the similar style of clothes. :/
——————————————————————————
On the side note, someone shared this to me.. it seems like to be a trailer for something.. 
so sharing here..