I don't know why but I always have this problem to differentiate a stomach ache from hungry and a stomach ache that need to go to the toilet. @@ And most of time I will get it wrong!!  I guessed I was hungry and choose to eat every single time  LOL.
My stomach confused me. =.=
Seriously, how to differentiate it? T3T
They ached the same…
wait..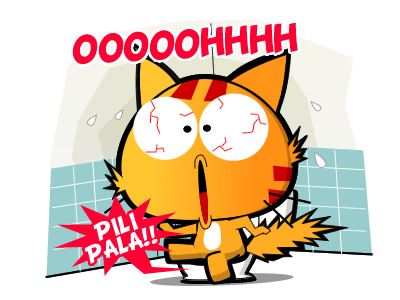 MAMAMIA!!
——————————————————————————————-
——————————————————————————————-
::Advertorial::
Oh remember the video I shared last week?
This
and this?
Well, the final video is out!!!

After watching the video, it kinda reminds me of myself long long time ago when some misunderstandings happened and both side hesitated to call the other person. 😛
On the side note, the actress is kinda cute lar <3 Hehehe..
Oh, for more info on the Super Low Cost Call Plan, do visit HERE. It's really cheap, less than 3 sen per minute.  😀