I never had a mosquito in my car before but just yesterday this mosquito somehow got into my car. Instead of sitting still or flying in the  empty seats behind, it decided to fly in front of my eyes. It was annoying to the max.  Hardly can concentrate on the road.
I tried waved it away with my paw but it's still there.. In the end, I wind down the window for it..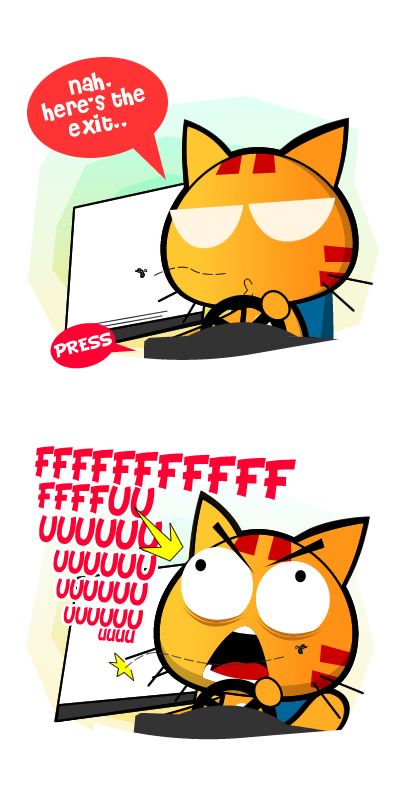 but it decided to stay! T3T
Stop bothering meee larr..
Maybe I should threaten him like how i did last time with the cockcroach. XD