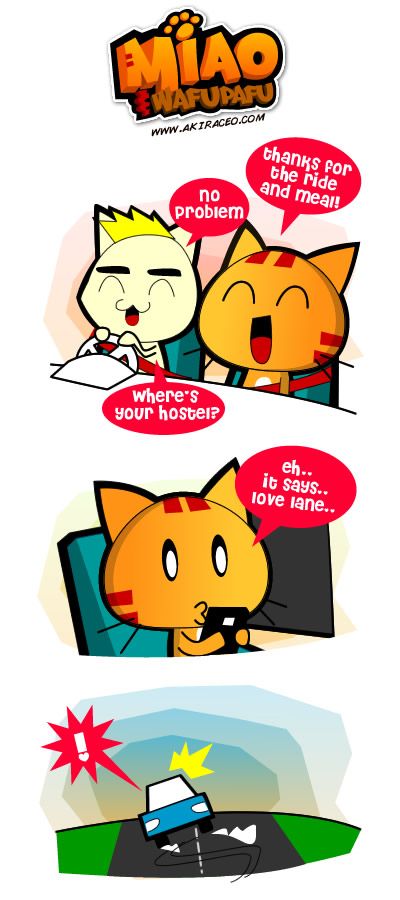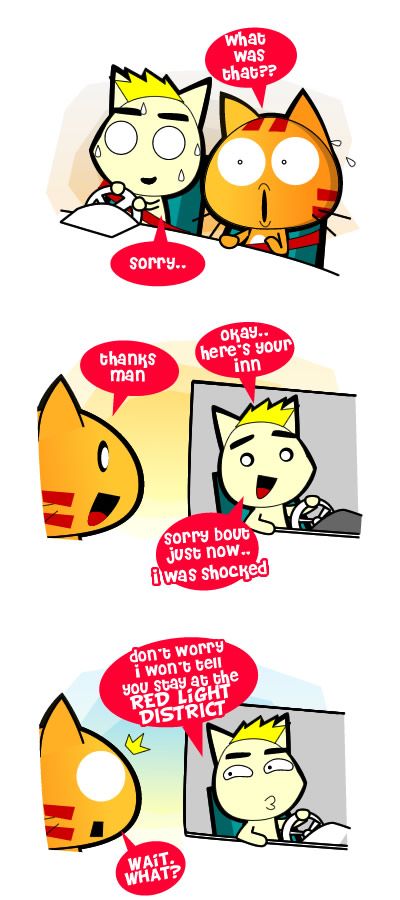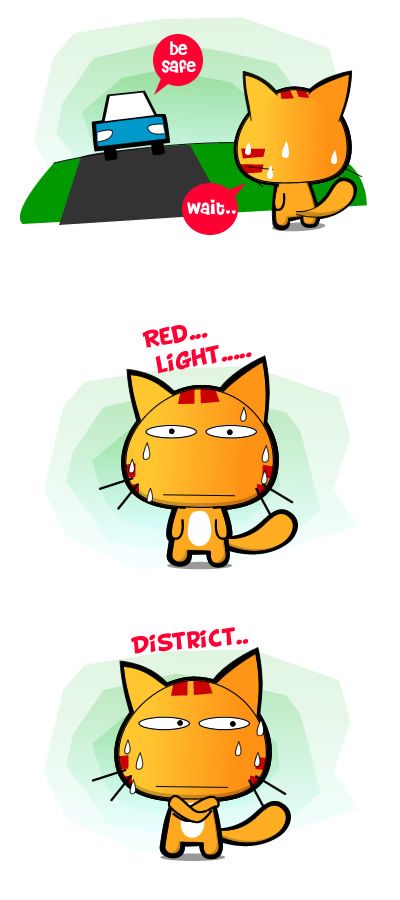 and I have totally no idea. :/
Lucky my inn was a decent one but sometimes it would be best to ask your local friends before you decide where to stay. XD It might cause some misunderstanding among your friends.
Which reminds me of this incident at Marina in Singapore. Me and my friends was in the hotel lift and discussing where to go and there was this staff in the same lift with us.
  *Lift opens*
  *Hotel staff walks in*
  Friend A: Which floor?
  Hotel Staff: 40th, please.
  Friend A: Okay.
  *press 40 and 42* (We stayed at the 42th floor)
  Miao: Where are we going later?
  Friend A :  Geylang. (Famous for the Frog Porridge)
  Miao: Go there for what?
  Friend B: What else. (it was dinner time and was complaining about how hungry he is before we entered the lift)
But the staff who happened to ear dropping somehow misunderstood since "Geylang" is also the Red Light District. She was stoned and  actually missed her floor and went to the same floor with us.  XD hahaha..
She went back into the lift when my friend corrected her. XD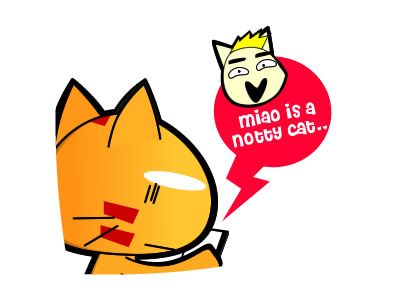 Told you sometimes people might misunderstood. 
—
Oh, i book my stay through HostelWorld. It comes with reviews and ratings. 🙂 Pretty neat and sometimes book online through here is cheaper than the booking through the main hostel/inn site. 🙂