This incident happened few weeks ago when I was on my way back to Sarawak, Kuching.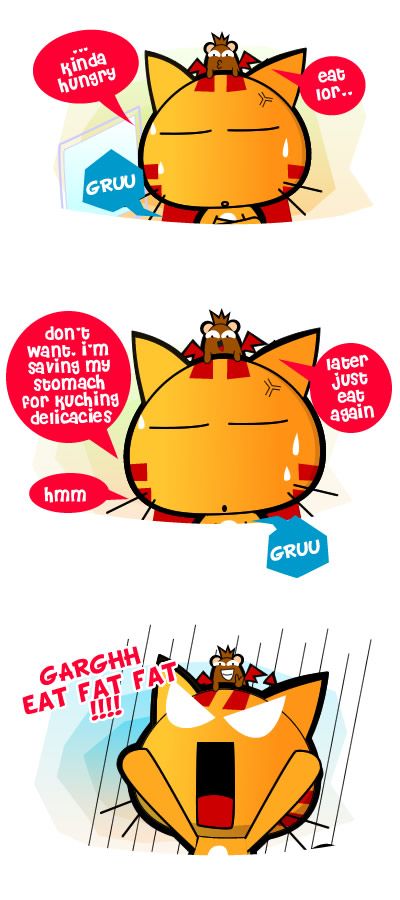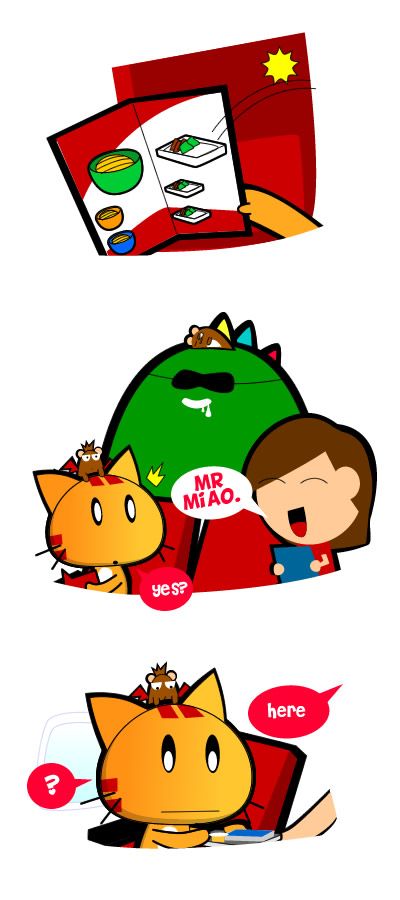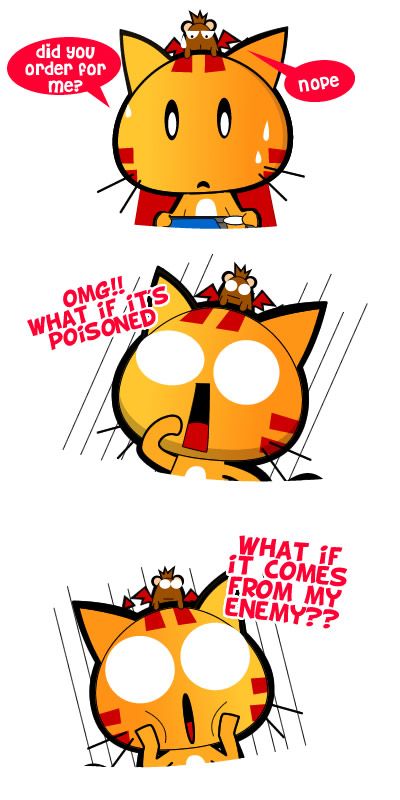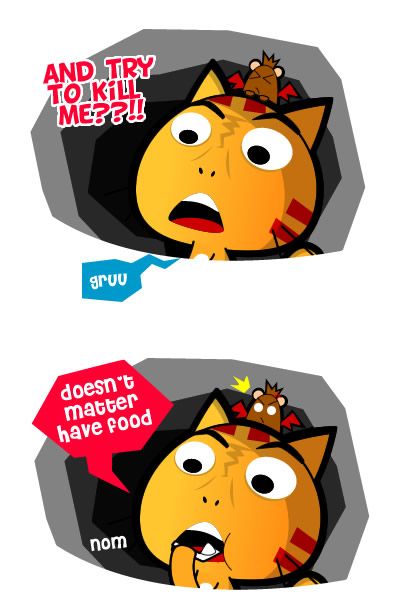 and finished it.  😐
Seriously, I have no idea what happened. I remembered I did not ordered any food  when I booked the ticket.  I was really hungry that time but was hesitate to order anything in order to save my stomach for my Sarawak Laksa and Kolok Mee.
I couldn't stand it anymore when this lady beside me opened her meal box and the strong aroma of the Redang Chicken burst out and filled my nose.
And just when I about to opened the menu and order, the air stewardess called my name and I was given a meal. O_O
I acted cool as if I ordered the food, took it, ate it and finished it as if nothing weird happened while I kept questioning myself  "What happened? Who's meal is this? I didn't order anything!! Do I need to pay this?? I gonna die fat!!".  Hahaha Free meal don't waste.
Then again, thanks AirAsia or whoever ordered the meal for me. Thank you 🙂 It saved my life XD hahaha
If you wondering what it means by "aww-full", well the "full" part is being full after the meal and aww part is when the plane decided to have 2 spins above Kuching City before it land. One round above the City Centre and another above the Mount Santubong  and Damai Beach. The views were awesome. I was looking and admiring the beauty of the city in awe. :3
It was the best experience I ever had on a plane. 😀 The surprise 2 rounds above the City and surprise lunch. 🙂 Too bad I have no photo of the view and meal. Hopefully, I get to ride on a plane above the city again, and this time so gonna bring my camera.
Any of you have any flying experience to share?