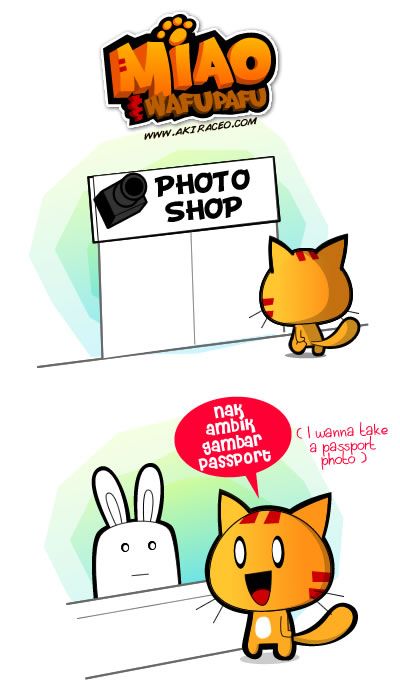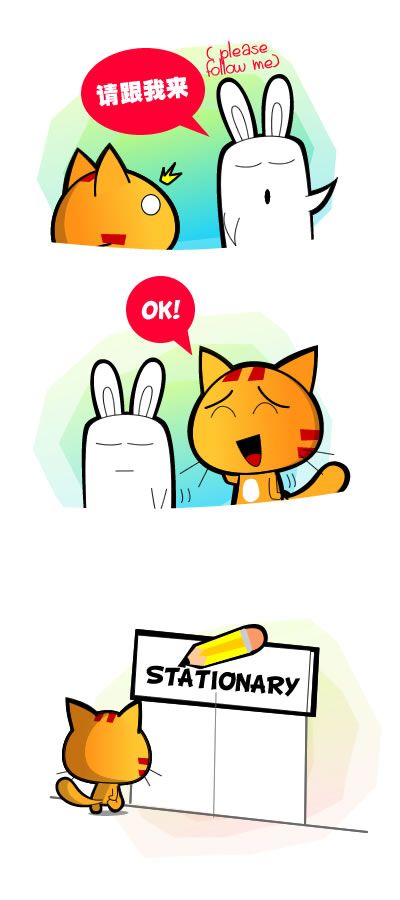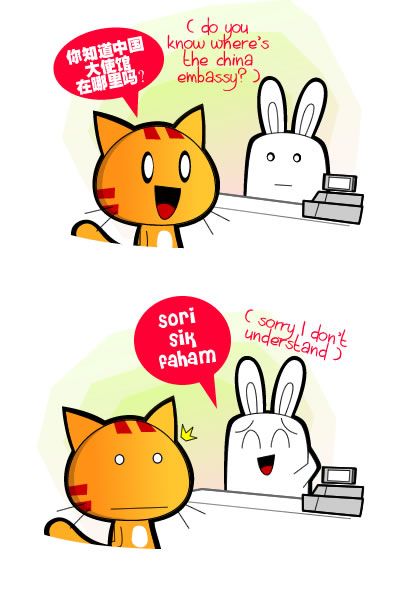 Happened twice on the same day,  few days ago. @@
Actually, I can just speak in English but it's a habit of mine to speak in the mother language of the person I'm speaking to.  XD
Sometimes it can be kinda confusing when you're in Sarawak, Borneo where we have 6 races of 27 ethics groups (which can expand to 40+ sub ethics groups not including the mixed) and it's very difficult to differentiate who is who.  XD   P/S: Mixed is pretty
I think maybe because of that, it's not much an issue whoever the person is here as they see themselves as the people of Sarawak more.
Anyway, I still wanna keep that habit of mine. 😛  That way, I can learn to speak more language/dialect especially the Sarawak Malay dialect.
Oh, and maybe next time, I can try this..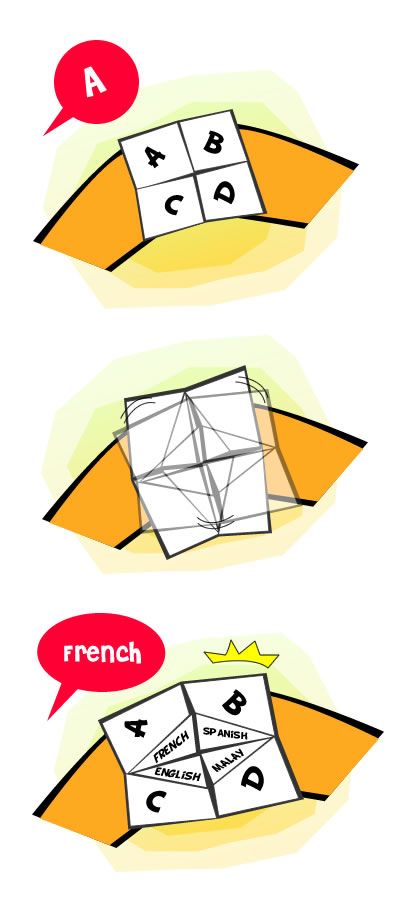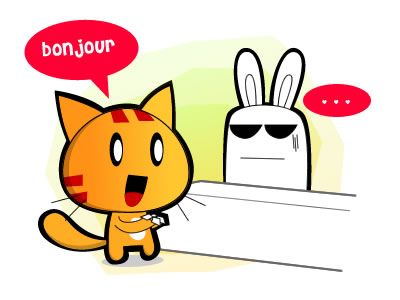 Okay, maybe not french, no one speaks that here.