:: This is a scheduled post. Currently, I'm still away from Malaysia :). Feel free to guess which country I'm in ::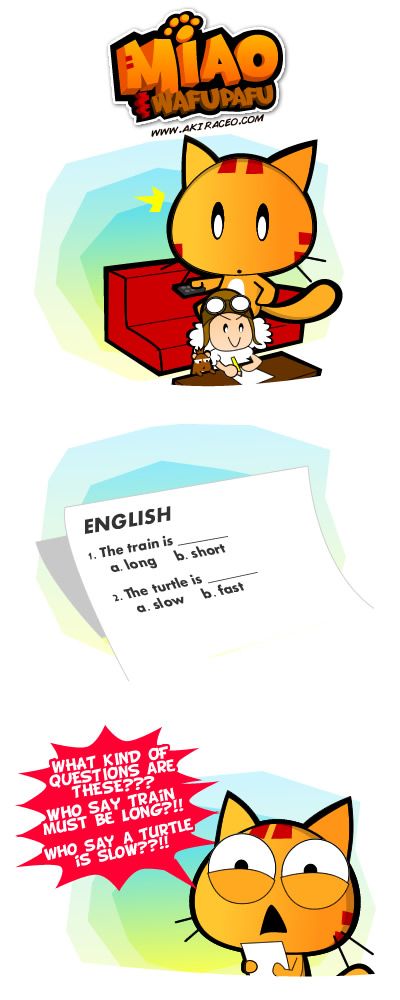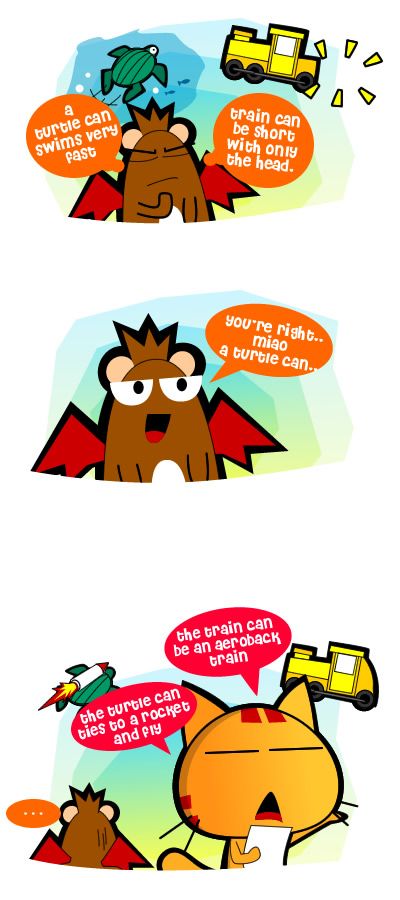 *Mind of a cat * XD
The other day, I took a peek at my nephew's homework. To my surprise, the exercises are not testing his grammar or vocab but kinda stereotyping his mind on to things. The questions kinda forcing him to label things up.
My sister said it maybe to test whether he uses the correct word to describe the subject or not. Then again, I do not agreed with her since there's no illustration in the question for my nephew to refer to. It seems like as if a train must be long and a turtle must be slow. (as stated at the answer section)
In my opinon, that's like killing the creativity of a kid. 🙁
I heard it is even worse in other subjects. @@ oh my..