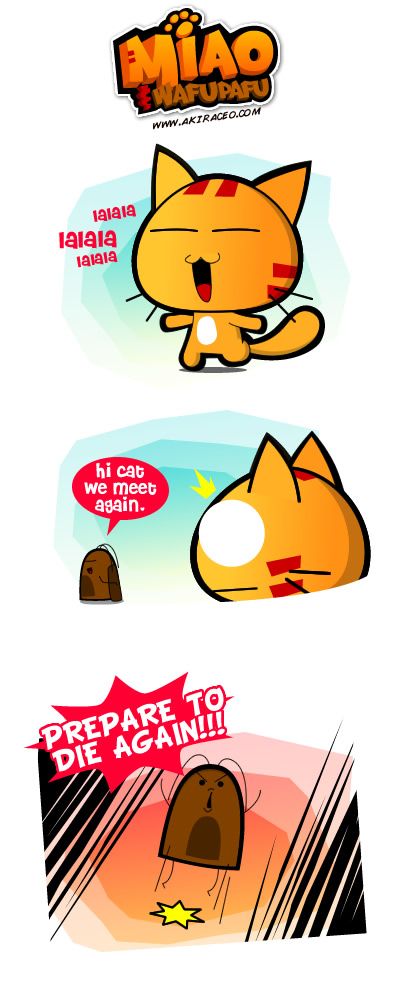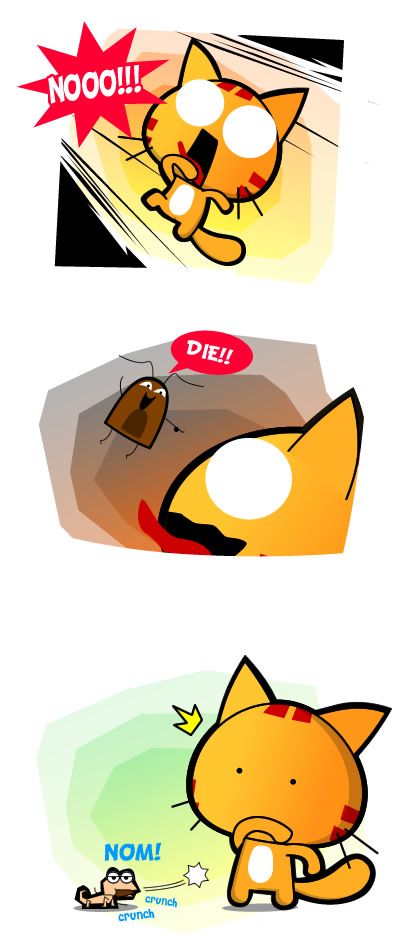 Oh goddd!!! What's wrong with this cockroach. Is him stalking me or something?!! I kept on bumped into him!!
I was on my way to my room from the kitchen when this same cockroach shows up in front of me. Before I could reacted, this a house lizard (cicak) showed up and ate it and save my life. O_O
So I decided!!
From now on, I shall
.
.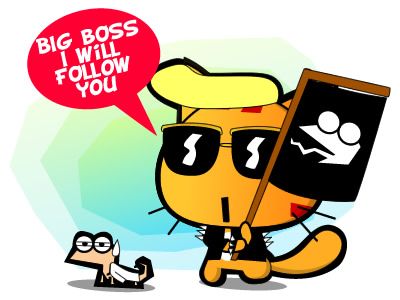 join the Lizard Triad. Don't mess me yo! I have lizard with me. Pfft
Who you gonna join? Cockroach triad or Lizard triad?