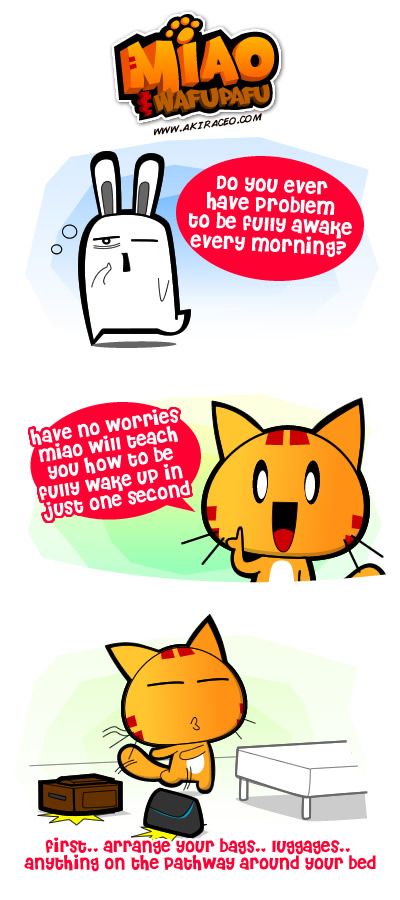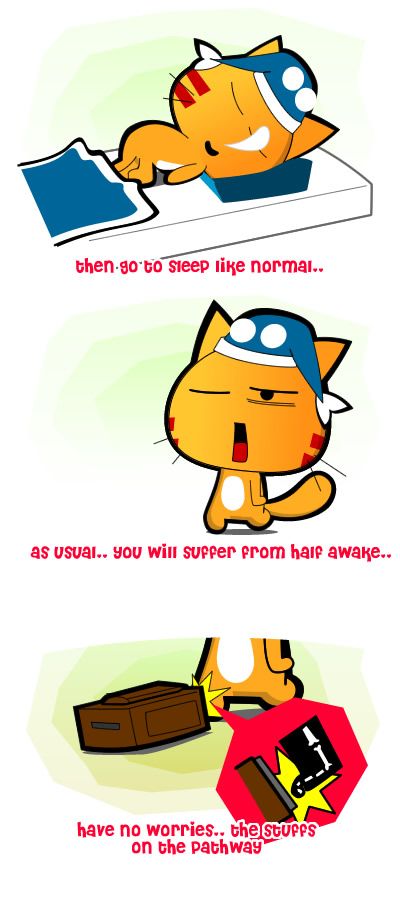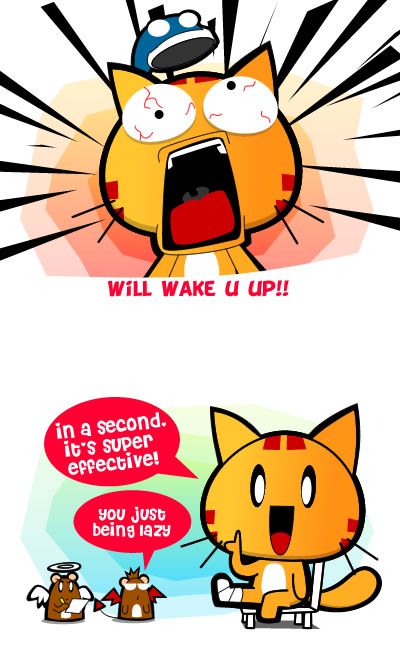 Have been so busy that I haven't unpack my stuffs from my luggage and I have been kicking it countless times over the week @@. Haha I didn't really accidentally kicked it until I had my leg bandaged. If I still don't unpack and keep my stuffs away from the pathway, I think I will really up like that. XD
And seriously, it hurts and make you 500% awake especially when your pinky toe kicked the hard part of the luggage or the bed's legs.
Moral of the story….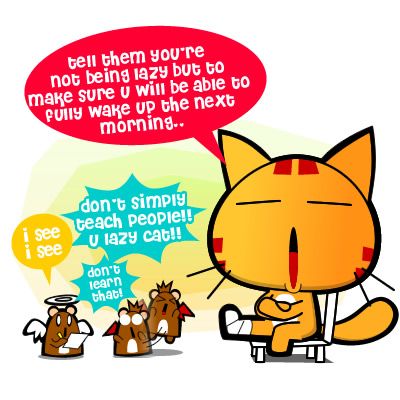 ————————————————————————————————-
Announcement: If you're in Kuching, do come greet and meet Miao and WafuPafu at the Hills Shopping Mall, Kuching this Friday to Sunday(8/6-10/6) from 10am to 930pm. 🙂
At first, I thought of selling tote bags but I couldn't get the right manufacturer in time. 🙁 So there won't be any merchandise to buy, just come and say hi.  😛
Oh, here's the design I was planning to print in the first place. I guess gonna keep it for future then. huhu.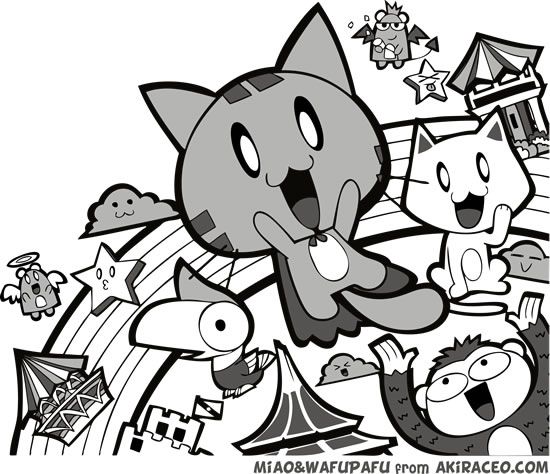 Oh sometimes, I post my future plans and upcoming artworks time to time on Facebook, Twitter and Instagram. Feel free to follow me for the latest updates 😀
Facebook: www.facebook.com/akiraceo
Instagram: @akiraceo
————————————————————————————————-