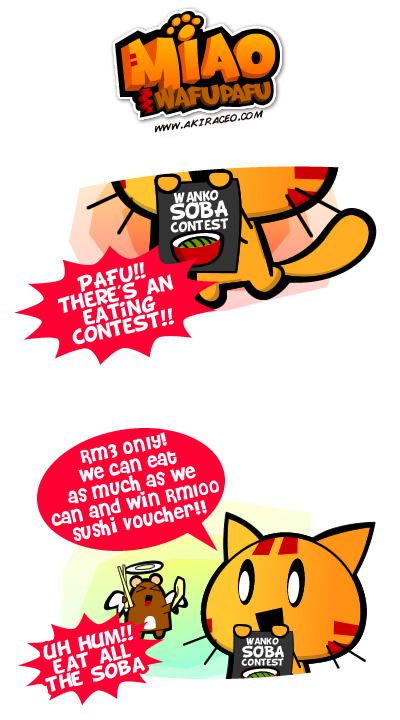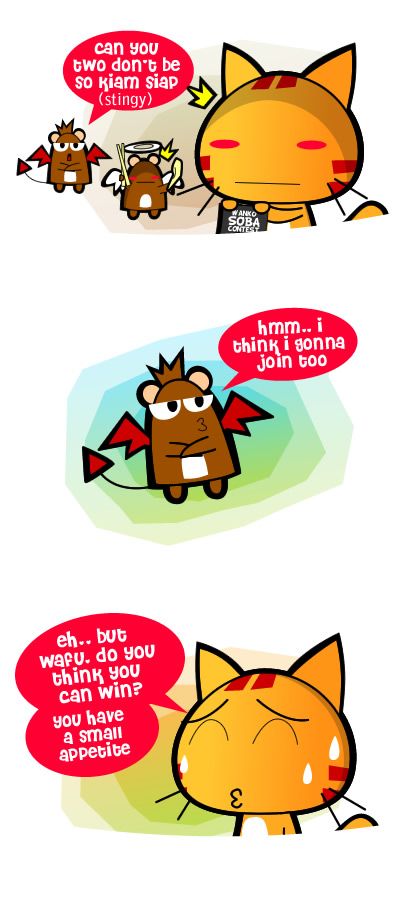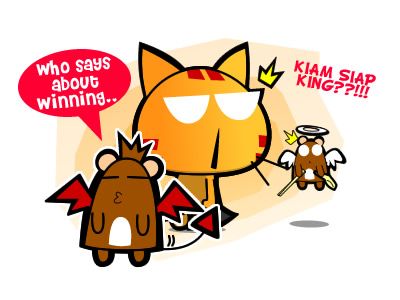 I was at the Kyanime (A local cosplay event in Kuching ) over the weekends.  It was at held at this Hills Mall right under the Pullman Hotel Kuching. There's couple of restaurants there but nothing to my liking. I like Kolok Mee. XD Cheap and Awesome hahahaha
Well, luckily there was this Soba eating competition held at the event. A reader of mine, happened to be working there and she asked me to join her at the contest and I did.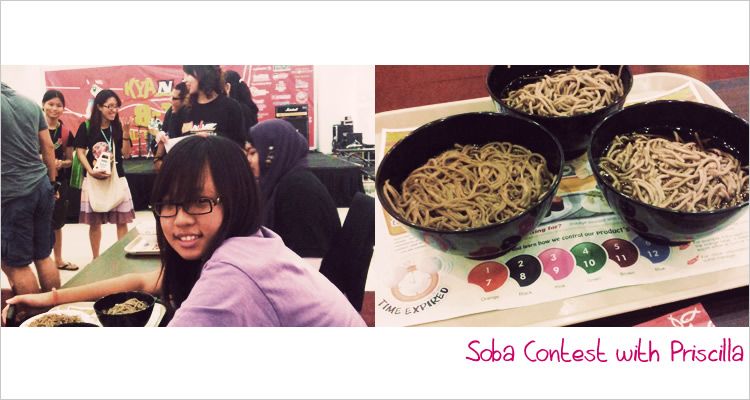 Initially, we joined just for fun and lunch but she ended up competing with the others and ate 2 and half bowl of Soba in 3 minutes @@!! Me on the other hand, took my sweet time and managed to finish 1 bowl only. XP
If only it's Kolok Mee, then I sure can finish 3 bowls in a row. hahahah..  Then again, lunch money saved!! 😛   **koff koff**
I should have brought ingredients to add in the Soba like what Wafu did.