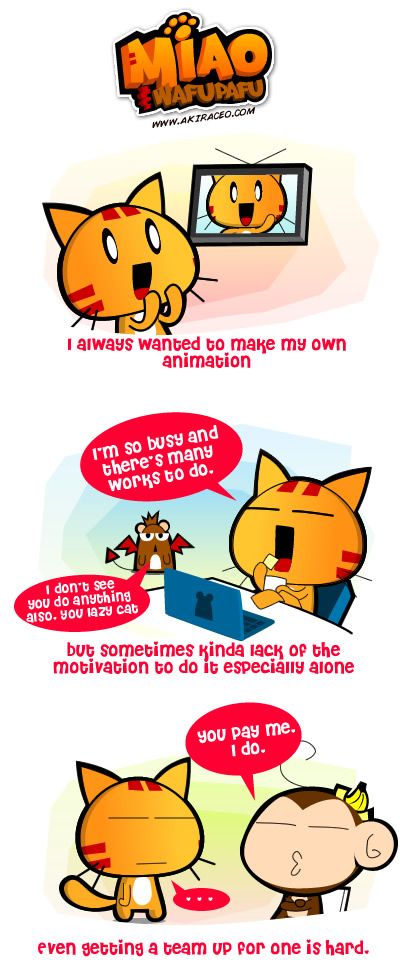 But recently, I got heated up and motivated again because I'm joining the 14th TBS DigiCon 6.

The TBS DigiCon 6 is an annual animation film competition! If you don't know, it's one of the most recognized awards in Japan which seeks talented creators from Asia and rewards them.
Remember my 2 yrs old video? This slide show video?
I'm gonna use it to enter the contest but not after I revamp and rewrite the whole thing. Since not everyone read Miao, so it will be awkward for the non-Miao readers to see a walking cat. XD
I plan to change Miao into a human, so that the viewers can relate to themselves more. And gonna have it really animated and not slide show. XD
Nevertheless, the story still gonna show the love between an owner and his pet.  I also plan to have all dialogues removed so everyone can understand it even without understanding English.
This is what I had so far, some revamped scenes from the original video.
Still a long way to go… hehe.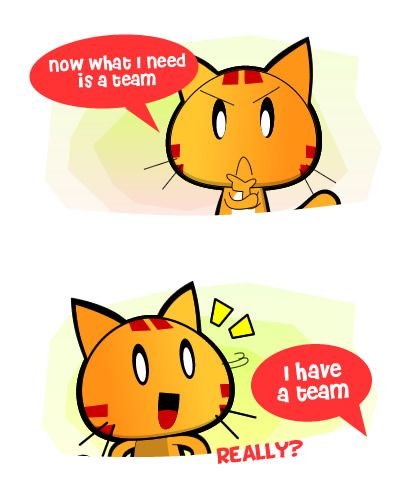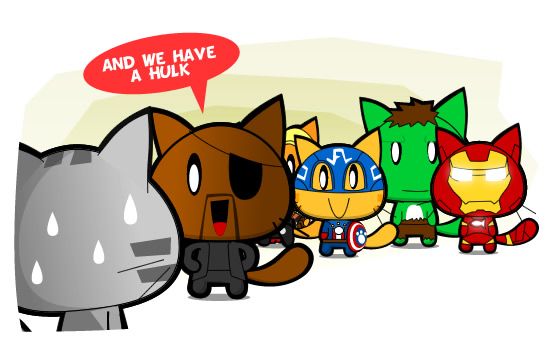 ….I don't think this team can help..
Anyway, if you're interested in animation, come and join me in this competition!!
Here's some extra info on the competition.
There are 2 stages in this competition, the territorial stage and the final stage. The territorial stage is where you need compete with other contestant in your country and the top 5 in your country shall proceed to the final to compete with the top 5 from other countries
And the prizes are very rewarding.
The Malaysia Stage: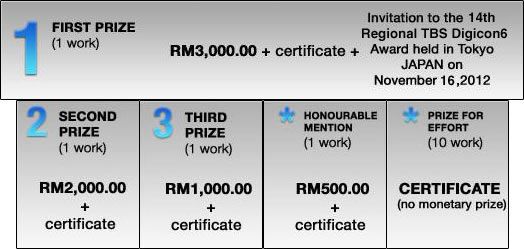 The Final Stage in Japan: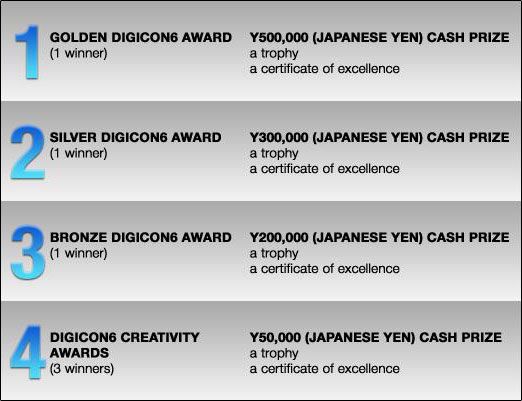 Faster join now by submitting your work between from April 3, 2012 to August 3, 2012.
If you have old works, just submit right away!!
For info on the format etc, please CLICK HERE.
Do not worry if you believe that the video might not be good enough.
I believe your participation will give you a lot of exposure as the judges will be people from animation makers, studio or directors etc. They might found your particulate talent outstanding specifically maybe in story, sound effect or animating skills.
Maybe there's a Nick Fury in between them too, finding to find the suitable people to form a team. 😛
 <CLICK FOR MORE INFORMATION >>
.
.
And comes to think of it.. I think Hulk can help me with my animation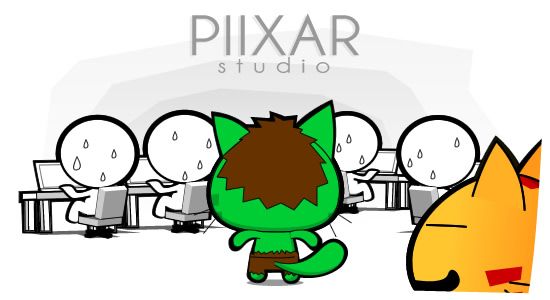 by forcing others to do . XD bwahaha