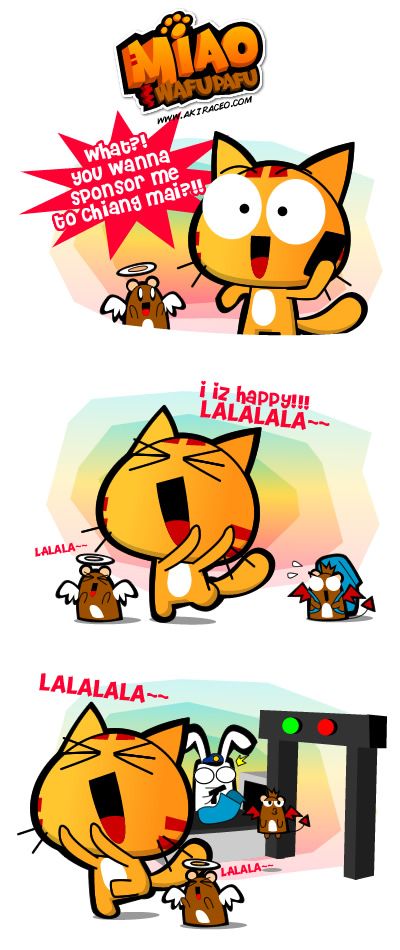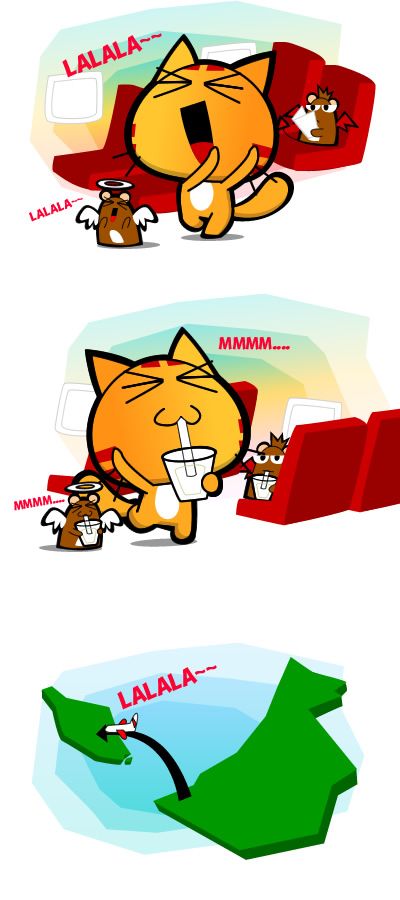 Peninsular Malaysia on the left, Borneo on the right.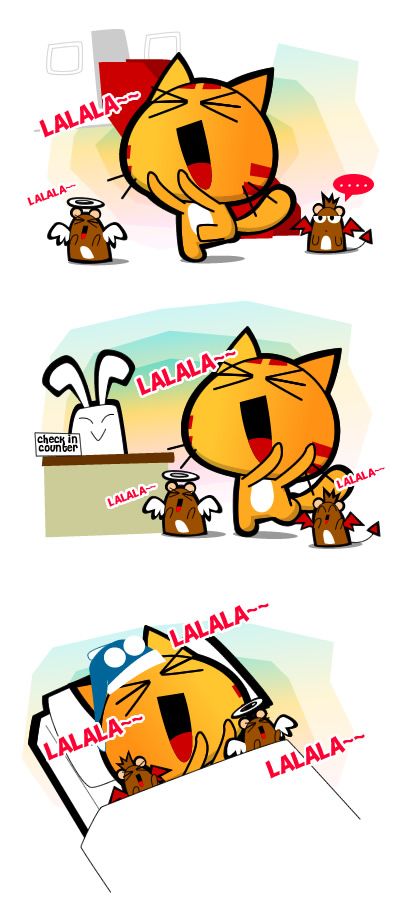 I always get over excited the day before my trip
.
.
.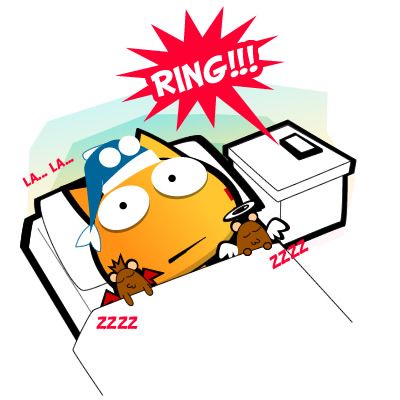 and always ended up couldn't sleep well. =.=
Half of the reason was I was over excited and another half was afraid I might over slept and missed out my flight. @@ I ended up having 2 hours sleep only. =.= Feel like I might collapse on the roadside of Chiang Mai. lol
Oh, unless you don't know AirAsia Airlines had sponsored me to go check out Chiang Mai!!! I was so excited!! Thailand always been on the top of my travel list especially Bangkok XD. It seems like I have fate with Thailand! 😀 The last time, I was sponsored by AirAsia to Hatyai and this time to Chiang Mai!! Hopefully one day to Bangkok. 😛
At first, I thought no people would approach me anymore since I am based in Kuching now which is far from KL but seems like there are people/companies who appreciate my blog and didn't mind the distance.  T3T
Well, it's not that far anyway, just 1 and 45 minutes, nearer than Melaka which takes 2 hours to arrive if there's no jam. 😛
So, for this trip, I flew all the way from Borneo Kuching to Kuala Lumpur the night before as the meetup and the flight was 7 morning 8 morning the next day.
Anyway, first thing first, Chatime on the plane!! Not that I'm a fan of Chatime but I just wanna try it out. XD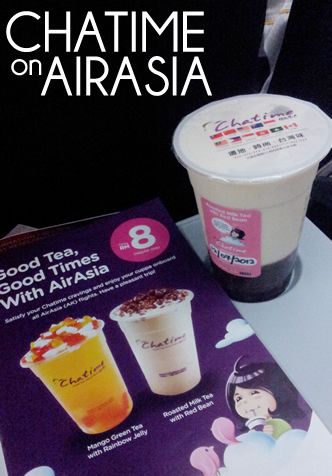 Well, it tasted like Chatime. XD Still very fresh.
Tada!! This is my room for the night. My first time staying in Tune Hotel.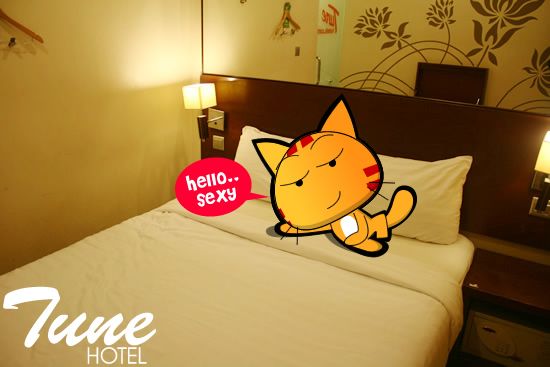 *koff koff*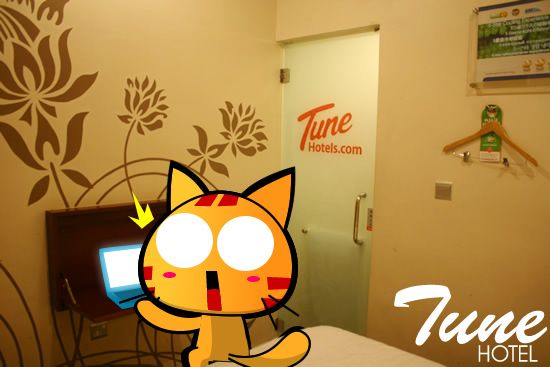 no.. i'm not surfing sexy sites.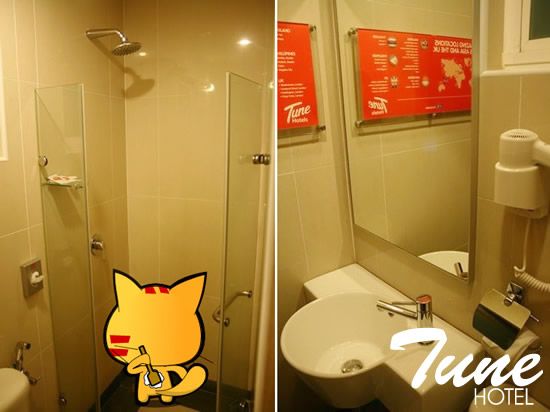 Not bad I must say. For those who has small house or apartments, you can try learn from Tune Hotel as they really good at fully utilized the space within the room. 🙂  Everything is well arranged.
The bed was very comfortable. A moment there, I doesn't feel like move my fat ass off the bed but I can't as Chiang Mai is waiting!!! Wakakaka… *do the over-excited-dance*
Can't wait to meet the rest of the members too as I have no idea who were going with me at that time. XD
Who knows, it might  be a trap and I might ended up kidnapped and turned into a girl cat??? O_O