Selamat Hari Raya to all!!!!!  Sadly, public holiday is finished, although, I have no holiday. 🙁 sad case. Anyway, hopefully my latest post will cheer you up a bit. Oh, for those who asked about contact and info on Chiang Mai. I already replied on your comments 🙂
The following trip is sponsored by AirAsia. A big thanks for them.
… Continue from Part 1 (Read this first if you haven't)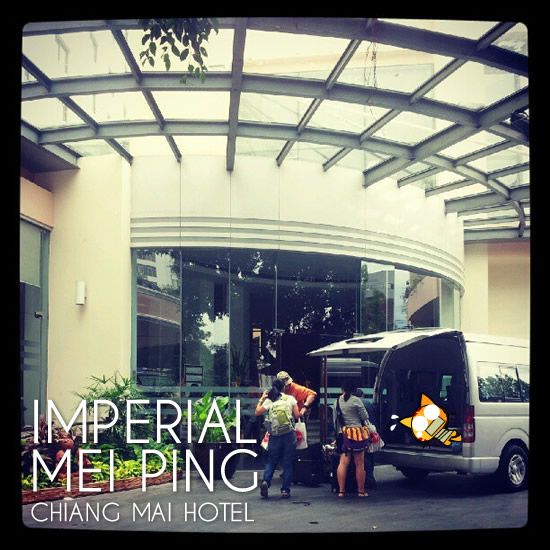 Our hotel entrance. Unloading the victim goods.
Miaozilla!!! We need UltraHamsters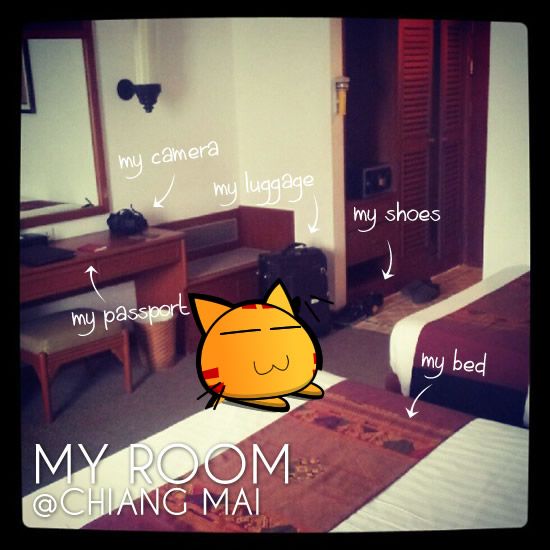 My room with two big beds 😀
I'm sharing my room with another blogger.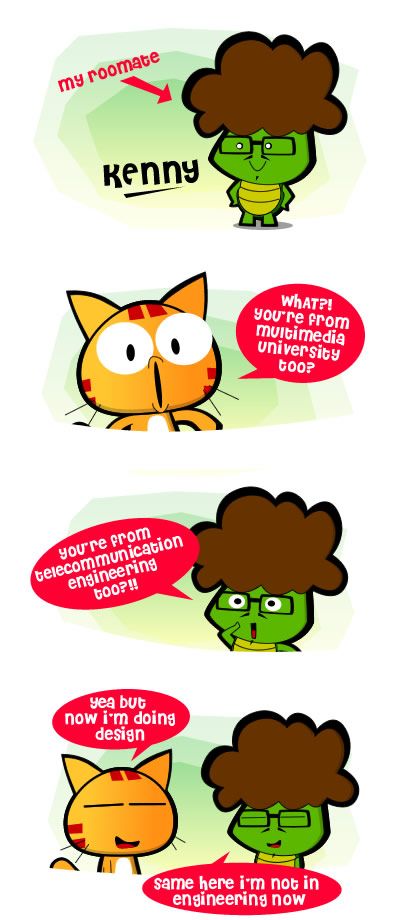 Coincidentally, Kenny from Oguitou happened to be my senior from my major. We studied the same course in the same university and ended up not doing what we studied and go for our passion. XD
He's a Musician, Vocalist, Keyboardist, Organizer and also a Photographer. Awesomeee pawsome. I think this is my first person I know in mainstream music industry.
After some chit chat, we went down to the lobby met up with Jess (the Elephant) and went for some walk around the hotel.  This is the Chang Klan Road which located only 15 minutes walk from our hotel. Every night, this place will turned into night market with many hawker stalls selling souvenirs and shirts.
Woohooo McD in Thailand, a must visit place. Whenever I'm in oversea, I will visit McD or KFC to check out the different meals they have there.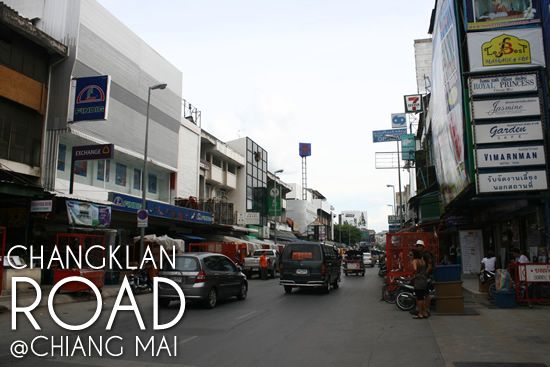 If not mistaken, the stalls open around 6pm. So there's nothing much to see at that hour.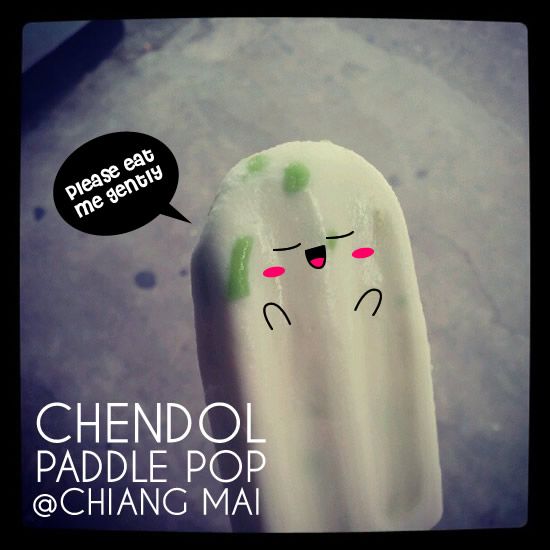 Bought a Chendol/Caluk Ice cream. Very milky! If only there's more chendol and red bean in it 😛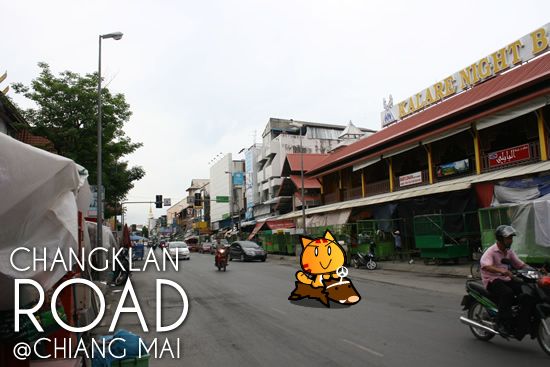 We went back soon after that to meet up with the rest and head over to…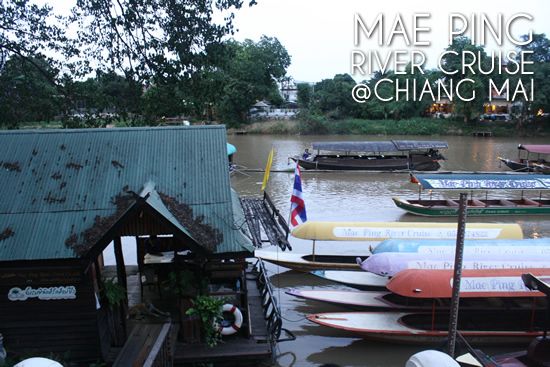 Uh hum! We're taking a cruise. River cruise XD
It supposed to be a River Cruise Dinner but the tour guide said the dinner very tourist. So we ditched the idea and went just for ride. So how about the ride? Well..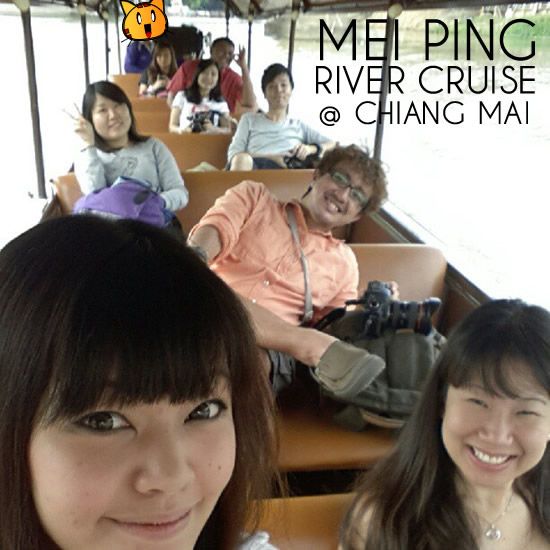 A group shot of us.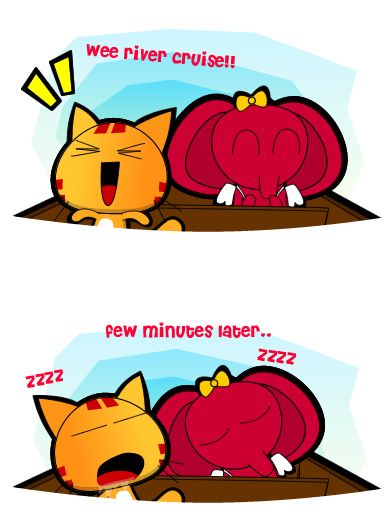 You can say it's relax or boring as there wasn't anything much to see. There's weren't any landmarks beside some buildings and hotels.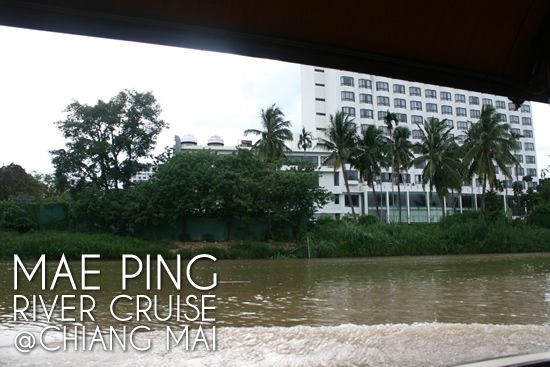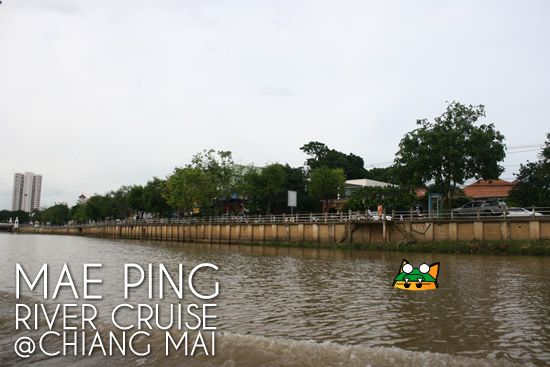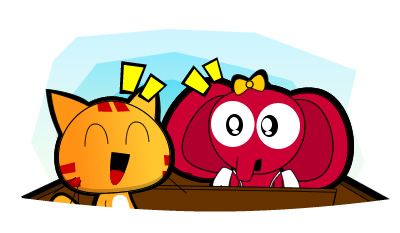 So ended up chating with Jess, another awesome blogger who happened to be a freelance designer who does a lot of magazine covers, a photographer and also a hardcore traveler, and I heard she's going for some charity traveling soon. Woahh…
The boat stops at this little place called the herbs and spices house or something. It's basically just a place setup to look like a small village with lots of plants and some stocks like duck, chicken, rabbits and also a…
 This pig is enormous!! I bet it weights at least 150kg or more. @@ There are two of them sleeping and snoring. The place kinda run down  and there's nothing much to do there. We were served with some drinks and fruits there before heading back.
So, how about the river cruise? Honestly, if you happened to visit Chiang Mai, you can just skip it and save your money and time for other activities.  Other activities like eating. 😛 
Our awesome tour guide brought us to this restaurant called Banrai YarmYen after the river cruise. It's a famous local restaurant. The place was pretty crowded with locals and we happened to be the only tourist that night again. 
Quite a nice environment to be with live music, dimly lights, pretty waitress, pretty waitress, and the great food!! Uh hum! Great food! Check out what we had!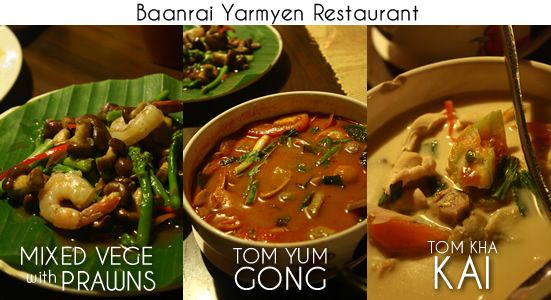 Mixed Vege with Prawns: No comment as me no likey vege. XD
Tom Yum Gong: Perfect balance between sour and spicy and without shadowing the taste of the fresh ingredients.
Tom Kha Kai: This is good! I like this very much. When you first sip it, there's this coconut sweetness and flavor to it. Don't be fool by it's milky appearance, as a minute after it goes down your throat, the spiciness kicks in and you feel your throat is hot.  Normally, spiciness usually kicks in and numbs you at the lips and tongue area and sometimes making you hard to taste anything else. But this kicks in at the back of your throat, so it won't be much a hindrance. And it even makes you to stuff even more food in the throat. XD
Oh there's another dish which is…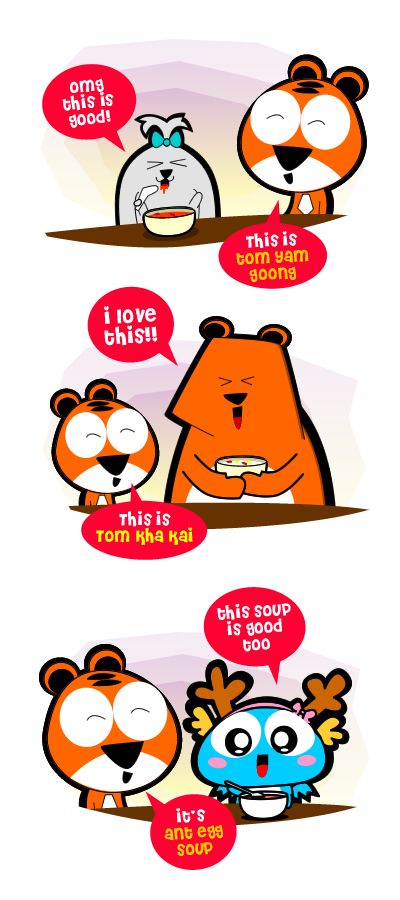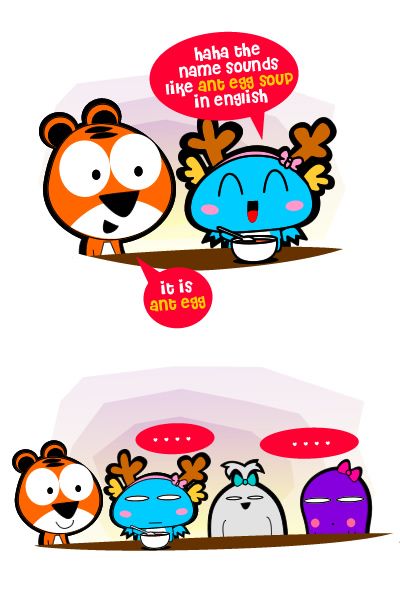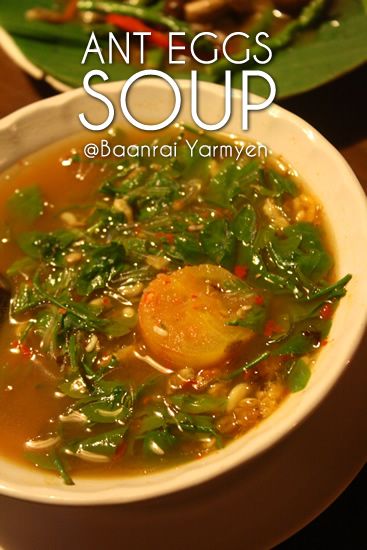 Uh hum!! We had Ant Egg Soup! See the white bean alike thingy?  Well, that's the Ant's Egg. Everyone actually went and tasted all the dishes before asking what they were and ended up very shock when tour guide told them, it is Ant's Egg.
There's one crazy fat fella tho who is very excited instead…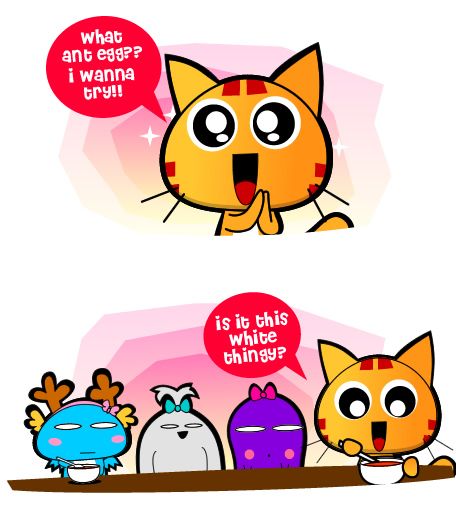 Uh hum, I had a lot of proteins XD
What does it taste like? I don't know cause it was overwhelming by the soup. The soup is spicy with a little of sweetness in it. I not sure the sweetness is from the Ant egg or not but I once watch a food programs before and mentioned that ant's egg is sweet. About the texture, it's like empty capsule shell.
This happens when you don't know Thai and have tour guide to order for you. And it seems like it wasn't our first weird dish.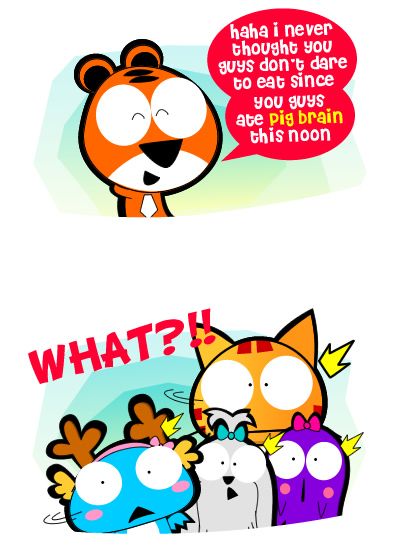 Yes we did!! And we didn't know!!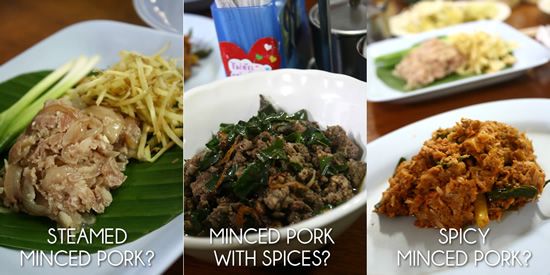 Remember this picture from my first post? Well, the first dish on the left is Pig's Brain!! No wonder it's a little weird. We didn't realized as our tour guide only say it's pork. @@ I heard that pig's brain supposed to be tofu alike but apparently it's not.
We turned to Kenny (turtle) as he ate the most, 90% of the dish..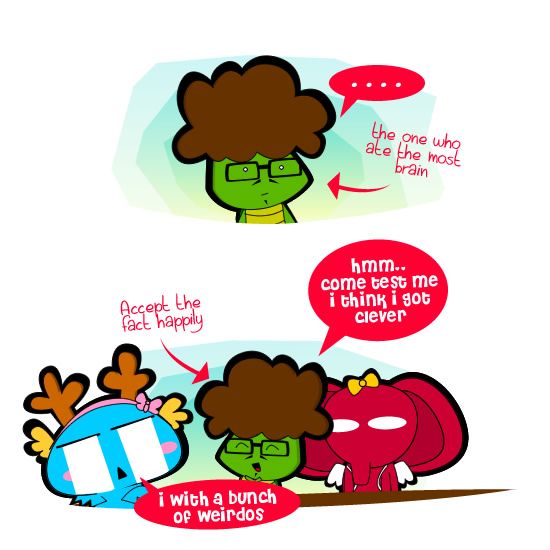 and still okay with it. LOL.
Oh, they said eating pig's brain will makes you more clever. It is said to help to rejuvenate the brain. I don't know but I know pig is not a stupid animal like how mainstream media and majority think it is. If you read up, they are actually one of  smartest animals.
 Get back to our food. I don't usually do this but we had…
Thailand beers for dinner. It's my first drinking beer over a dinner. So how's Thailand's beer? Smooth and less gassy but still me no like beer.
After the dinner, we went for the famous Thai Durian. 
And we don't like it!!!! Malaysia Durians are better.  The durian is expensive, tasteless and hard.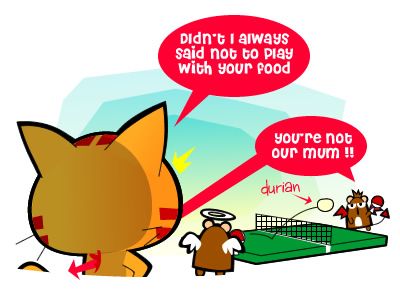 Can even play table tennis with it. Maybe they wanna suit to westerner's taste?
We headed back to our hotel after that.  Remember the ChangKlan street in the day? Well, this is how it looks like at night. The whole 1km street is filled with stalls with most of them selling shirts, accessories and paintings.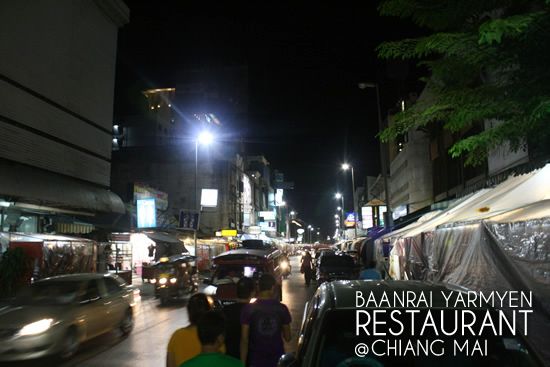 A shot from one of the end of the street.
As I was too full from the dinner, I did not visit the McD to test the Samurai Burger we do not have in Malaysia but visited 7-11 and got myself a pack of local flavored chips.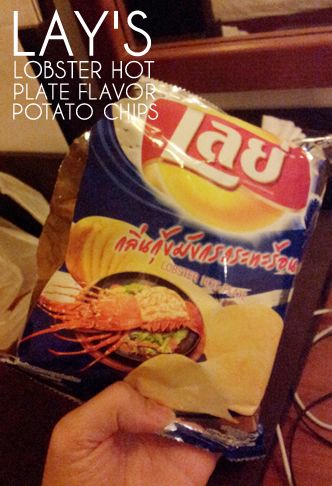 Not bad not bad. Why our local Malaysia comes out with some special flavor chips instead of boring, Spicy, BBQ, Onion rings, Yawnn..
Anyway, that ends my first day in Chiang Mai. A rather relaxing day and the real adventure starts tomorrow. Do stay tune 🙂
Thanks again to AirAsia for the trip!