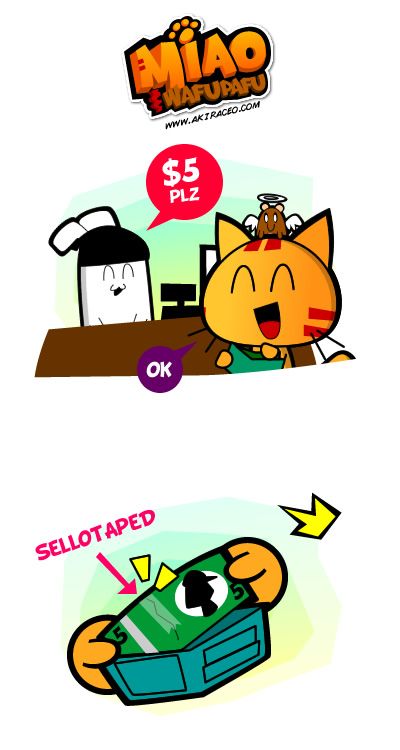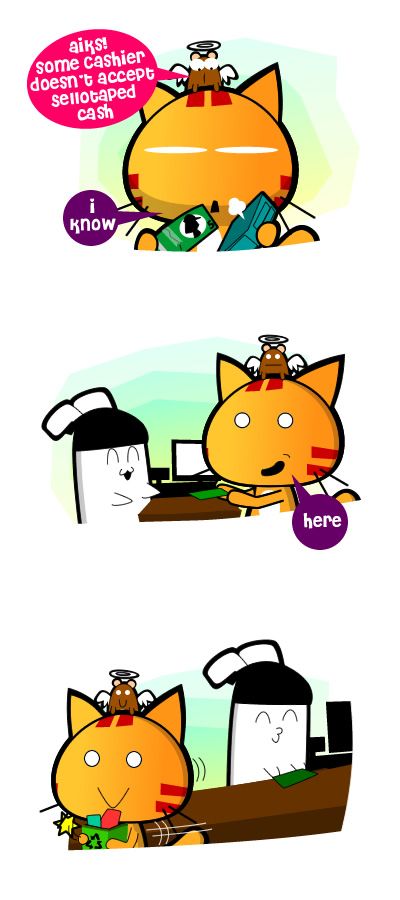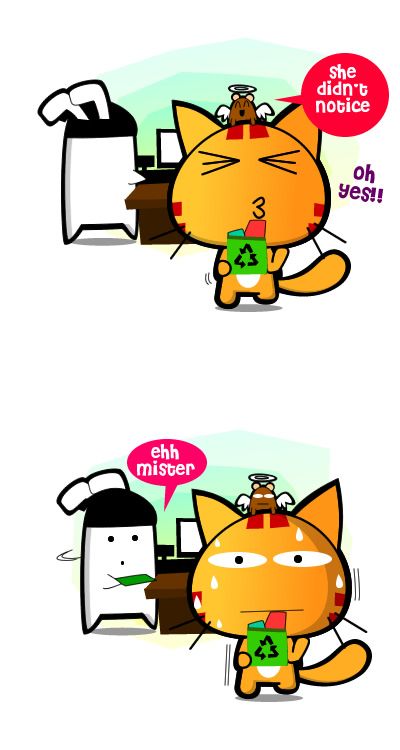 Sheet!!!   We're Busted!!!!
The other day, I went to the mart and bought some snacks and found out I only left RM5 in my wallet. It's just sufficient to pay my stuffs but it was a sellotaped note. You know, some places do not accept sellotaped, torn or even rugged money.
The only solution we can thought of that day was to…
 .
 .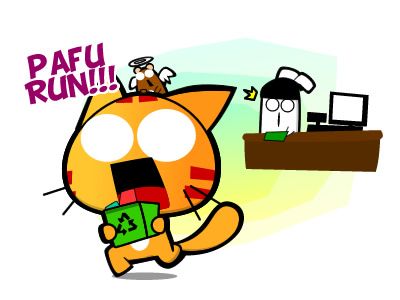 >.<
 Actually, I pretend I didn't hear her and walk away at a faster pace. Luckily, she did not follow.  Pheww…
Hate it when I received sellotaped note. >.<