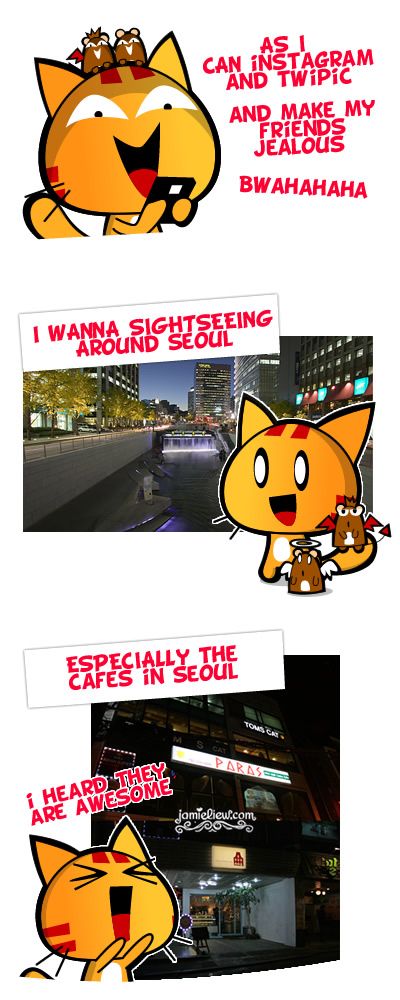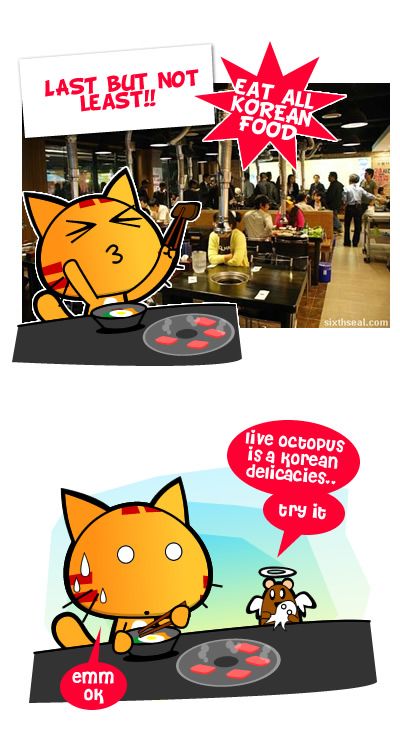 Anyone been to Korea? Do let me know what other stuffs I can do in Korea ^^
I'm not going yet but hopefully. T_________T
This is actually a post for the contest called Asian On Air Program where selected 20 winners will be able to visit Korea for 5D4N!! 😀 It is sponsored by BuzzKorea, Korea Tourism Organization,  and Korean Air SouthEast Asia.
 Let's cross our fluffy paws and pray… if that doesn't works…
*the kitty eyes stares*
Picture credits:
1st, Palace Pic: Funonthenet forum who got it from Janeology 
2nd, Palace Pic : Time.com
3rd, Rail Bike Pic: EJPX.com
4th, Light Festival Pic: RawKorea.blogspot
5th Performance pic: TicoTimes.
6th, Kara performance: KpopStarz
7th, Cat Cafe: JamieLiew
8th, CheongGyeCheon Stream: Times.com
9th, Shinsegea Department Store: Times.com
10th, Nandemeun Market: Times.com
11th, Korean Restaurant: SixthSeal