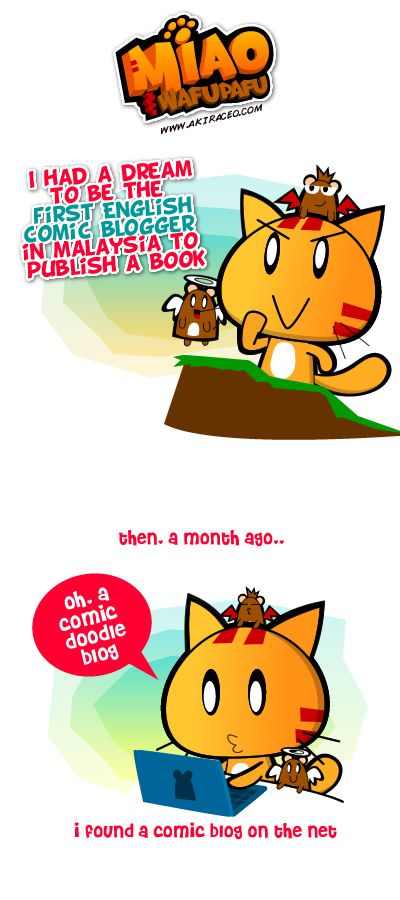 Although, I didn't manage to be the first English comic blogger in Malaysia to publish a book, it didn't stop me from supporting another fellow local comic blogger.
And so, I continued to check out the blog and …
and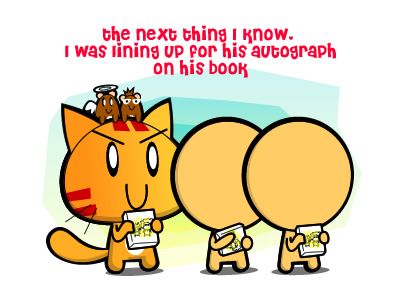 at Kuching MPH bookstore.
Hahaha… I was very happy when I found out he was coming to Kuching. I cancelled my plans that weekend just to meet him up.
If you're wondering who's this comic blogger, well he's no other than CheeMing Boey from iamboey.com. Go and read his blog after his post ya! 🙂
 ………
I also told all my friends in the Comic Doodle Blogger group about him, his blog and book. Everyone was hooked on the blog too after that. Suddenly, I had this thought that maybe I can try ask him something about book publishing for the comic bloggers in the group.
Book publishing is not an easy thing in Malaysia especially if you're publishing comics and also in English and he did it and his book even became MPH best selling non fiction book.
At first, I was afraid he might be too busy to answer my question but..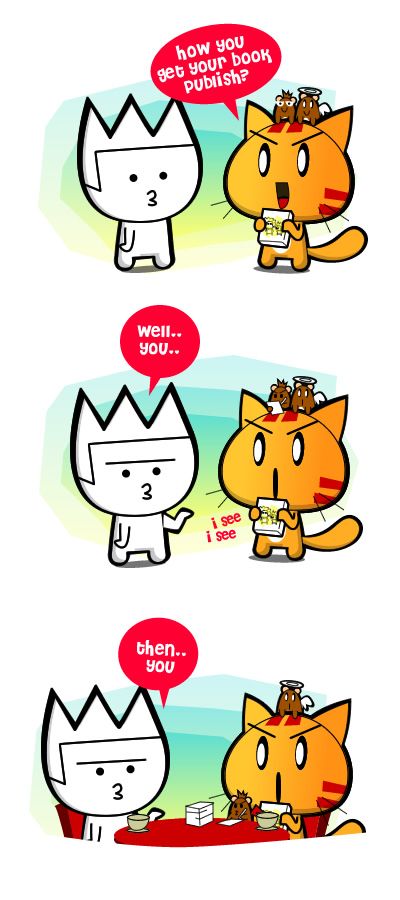 we ended up talking for 2 hours about comics at his cousin's newly renovated cafe.
He just too awesome!! He shared everything he knows from book publishing, character designs, storyline, concept and even marketing ideas. T3T  All 5 years of experience in 2 hours. Thank youuuuu soooooo much.
As a favor for his kindness and generosity,  I decided to help out and promote his cousin cafe. 🙂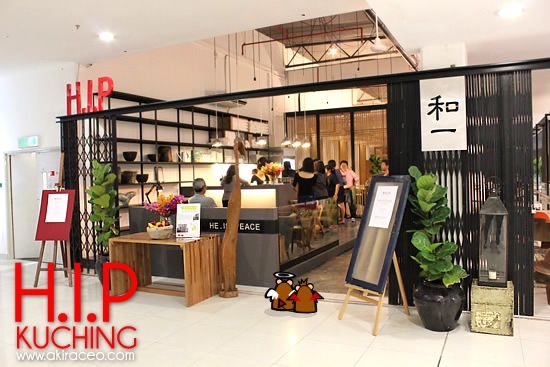 So Kuchingites!! Do check this place out. The H.I.P. Cafe.  It's located next to the MBO Cinema at Spring. Perfect location for you to chill out before and after a movie.
Here some photos of the place.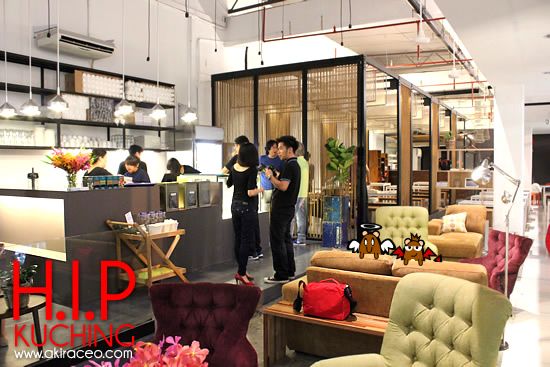 Front Bar.
Beanie bags for you lazy butts who just wanna lie down and chit chat!!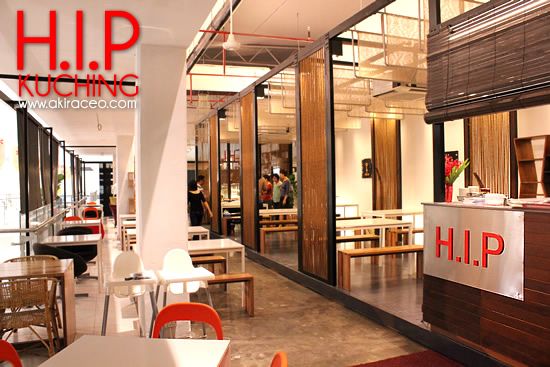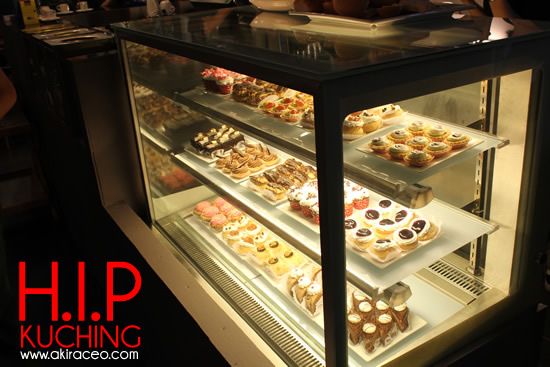 Cakes for you people with a sweet tooth.
In my opinion, it's a great place to hang out especially if you compare with the other cafe that is available in theSpring Mall. Oh, If you're there, do remember to try their mini pork burger. It's very very good. 🙂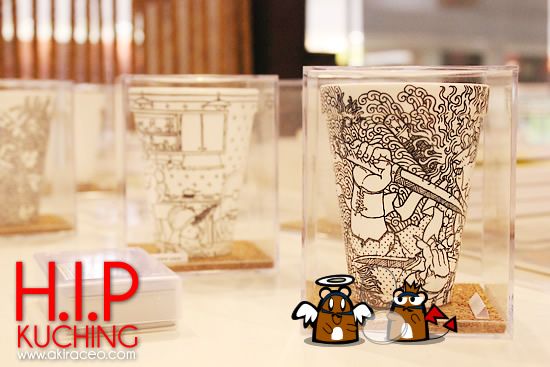 Boey is actually very well known in the States for his drawing on foam cups.
The one WafuPafu trying to steal here worth USD1400.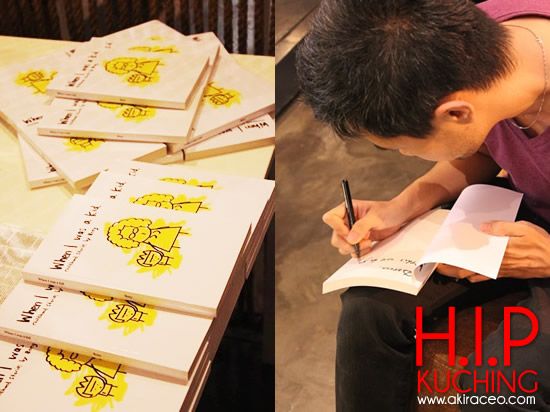 The author signing for his readers.
A photo of two comic bloggers. Miao and Boey. 🙂