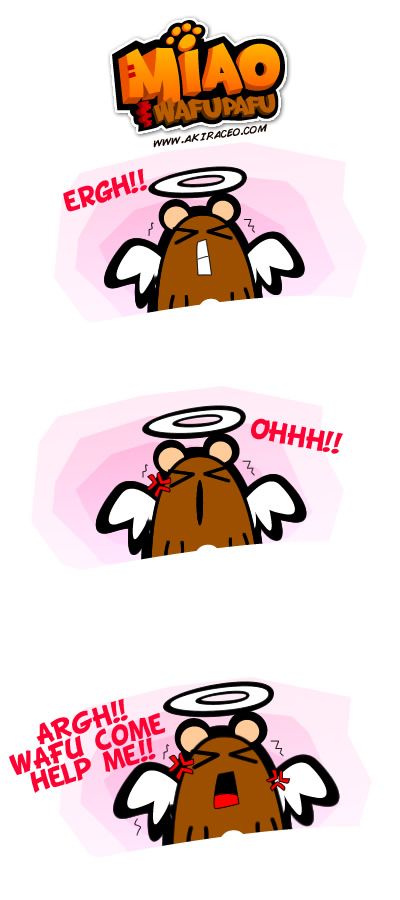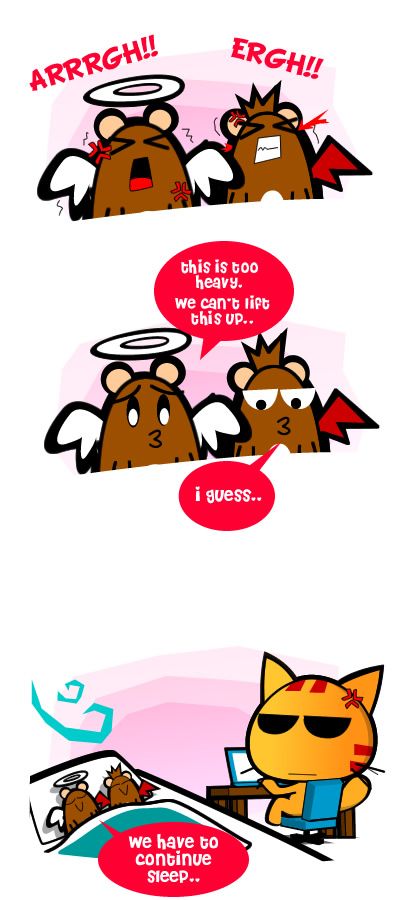 Lately, the weather is sooooooo godly good to sleep in.
I'm having some hard time getting out of bed these few days.
 The comforter somehow feels heavier than before.
It takes 100x much effort, strength and will power than before to move it off my body.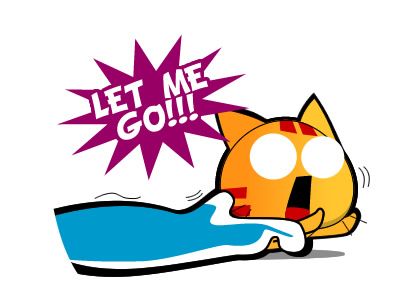 There were times when I managed to got out from bed, it dragged me back in again. T3T
Damn you weather! You're standing in my way of world domination!