It's Monday again. I guess you guys are having Monday blues now..oh wait just realize tomorrow is a public holiday, so is Thursday.
Maybe you can try get yourself sick and you can haz MC. 😛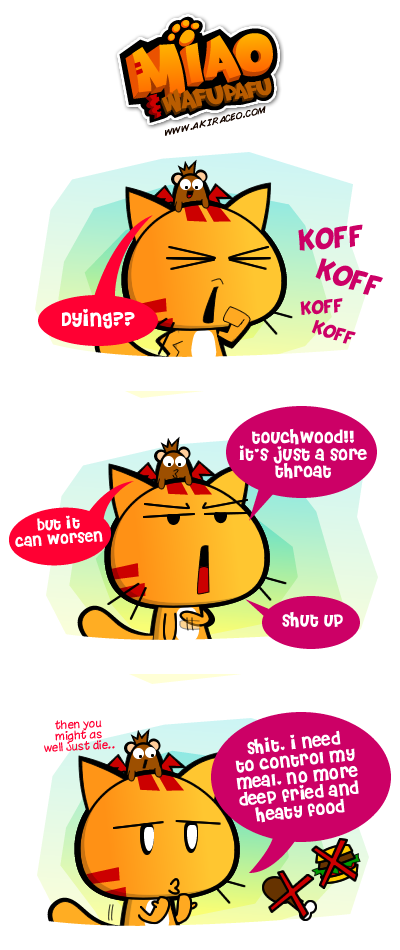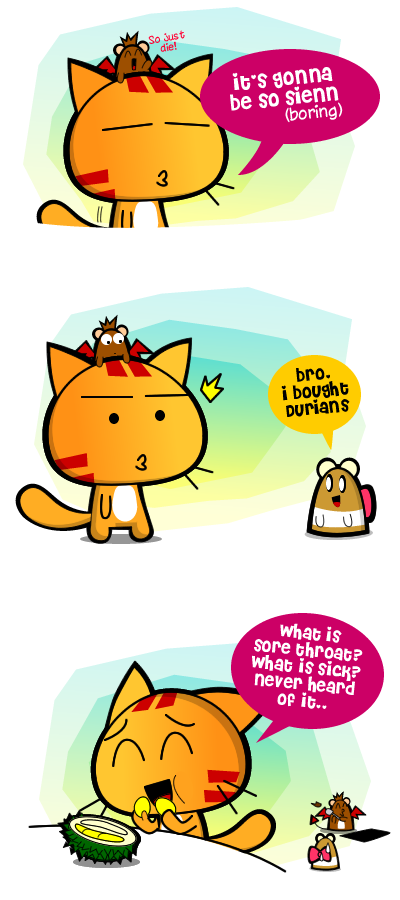 Durian is good :3
And I have not been eaten durians for years.
.
.
Then again, i'm so gonna get sick =.=
and no MC for me. 🙁
 .
———————————————
On a side note, do check out NuffnangX. It's an app for you to be to read blogs on mobile phone, follow them, comment on  them and get instant notifications for the comment's reply. 😀 Detail post will be up soon.