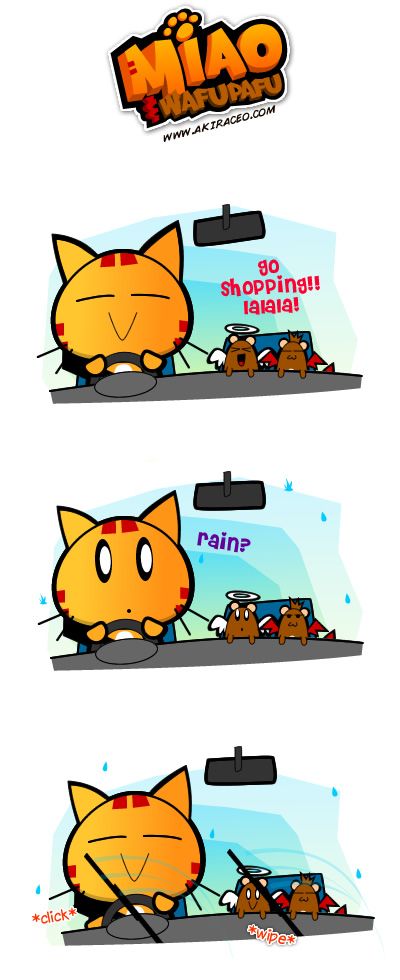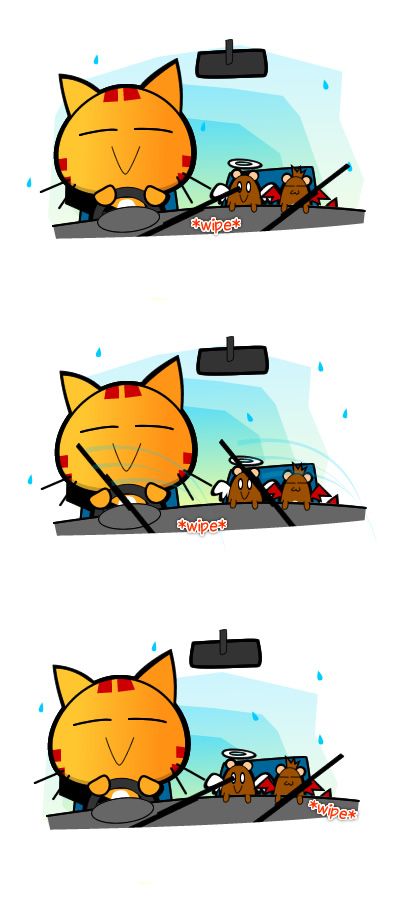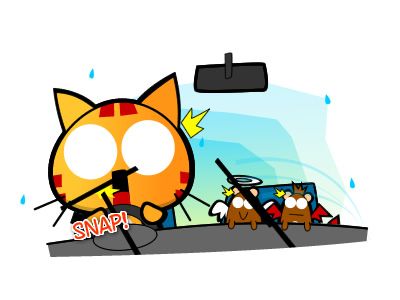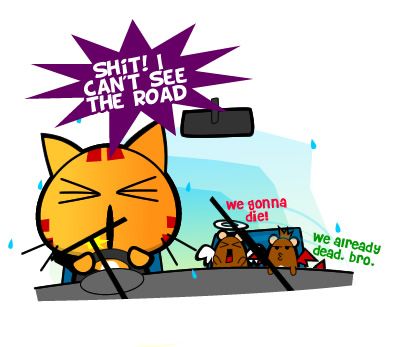 typo error: "we're gonna die"
OAO !!  Instead of panicking, the first thing that came up on my mind was that I must blog bout this. hahaha..
It was really difficult to drive in the rain without the wiper. At a moment, I wanted to do this..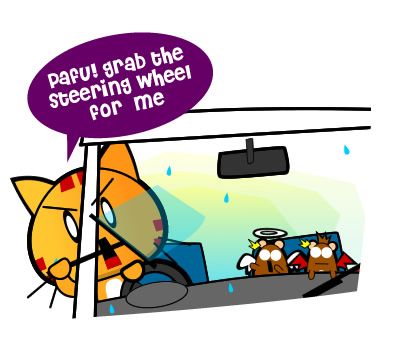 Thank God, I survived and didn't crashed into anything.