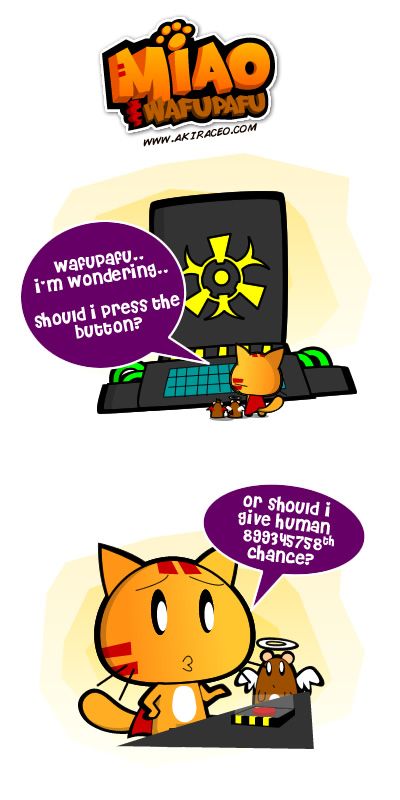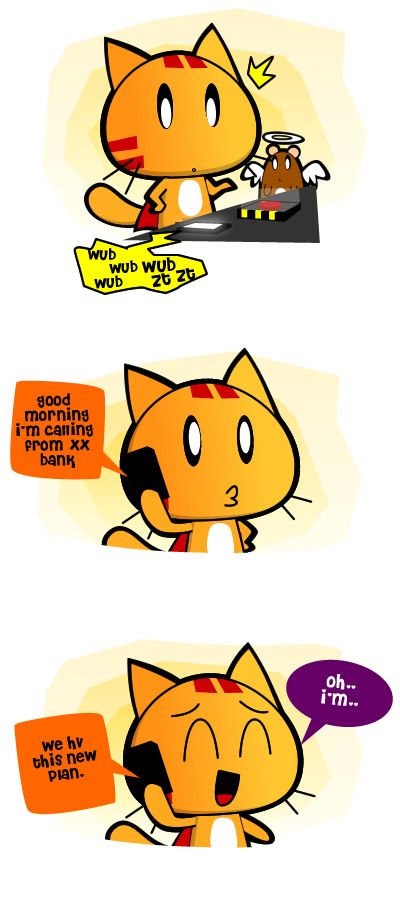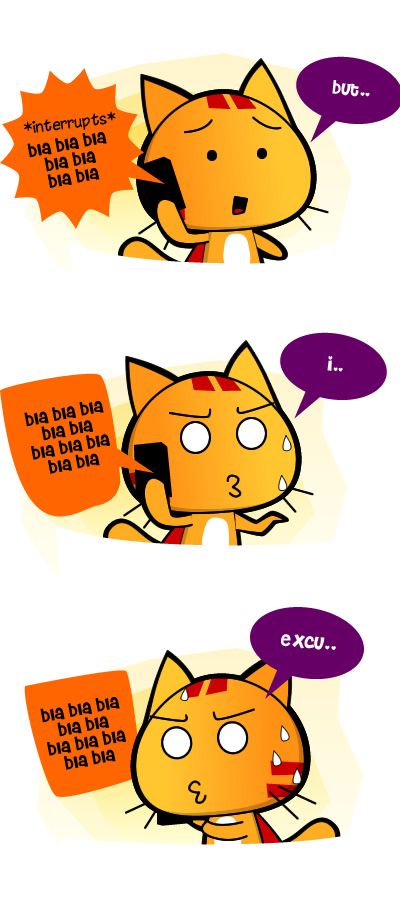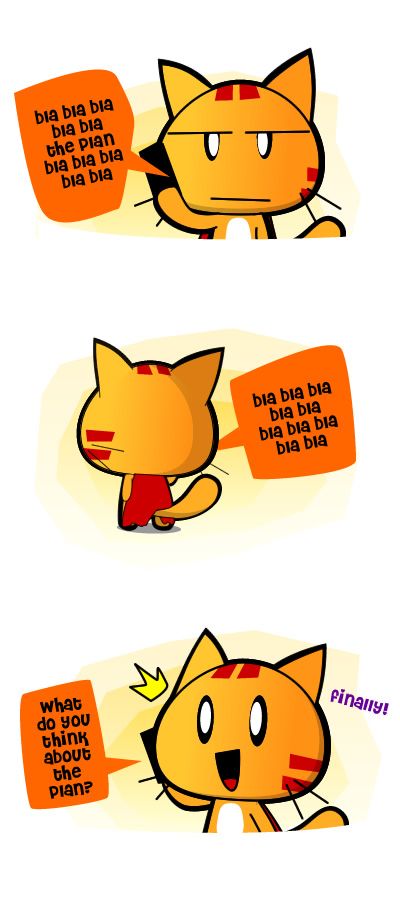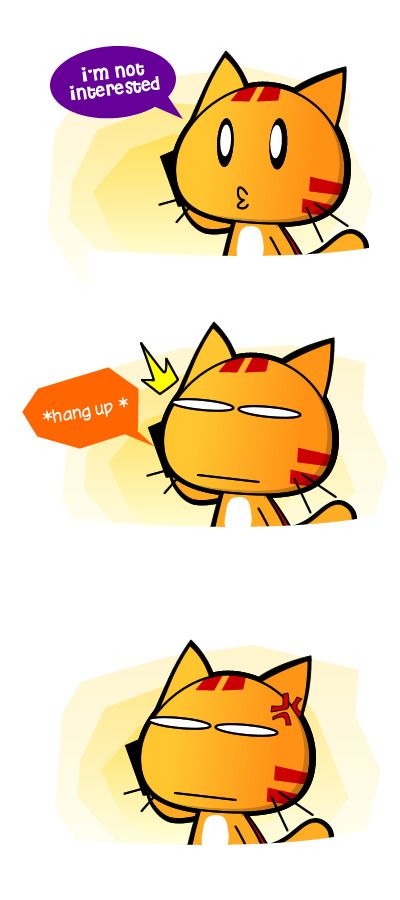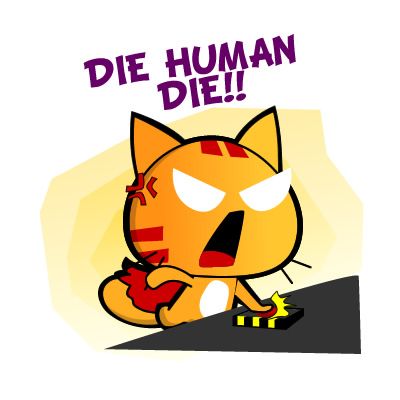 I get these kinda of calls very often from this UxB Bank. They always call up and offer their insurance plan etc. And what they like to do is bombard you non stop and continuously with the information without changing their breath. >.<
.
And most of the time you don't even get the chance to speak a word. There was this time when this girl promoter rapped like Eminem and I couldn't get to say anything. When she finished explaining, I rejected the offer. When she heard the word "Not interested", she hang up on me. WTM!! Damn rude!!
.
Anyone who is working in this line, if you don't wanna waste your time, do give us a second to say "No" and save your time and energy. If you insist on sharing the info, don't just hang up on us if we rejected your offer. Don't blame us for your crapping promoting skills or  the lousy plan offered but instead please say thank you to us for wasting our time. 😛
.
Then again, we all have only 29 days to go..
Before the world ends, do vote for me on this comic contest. 😛