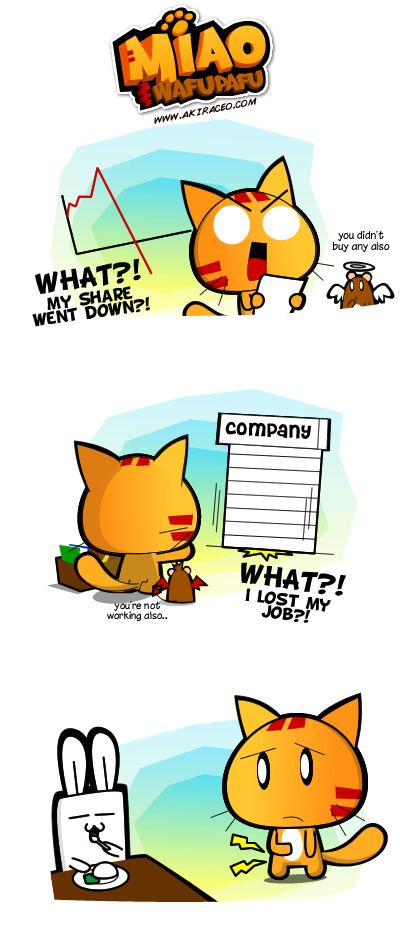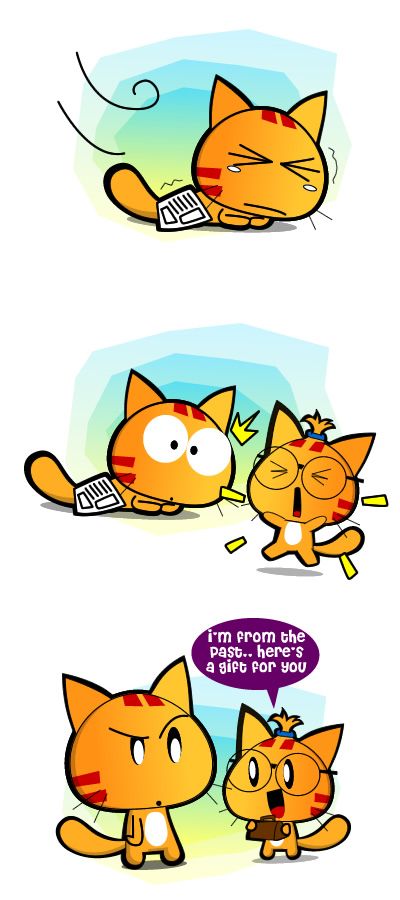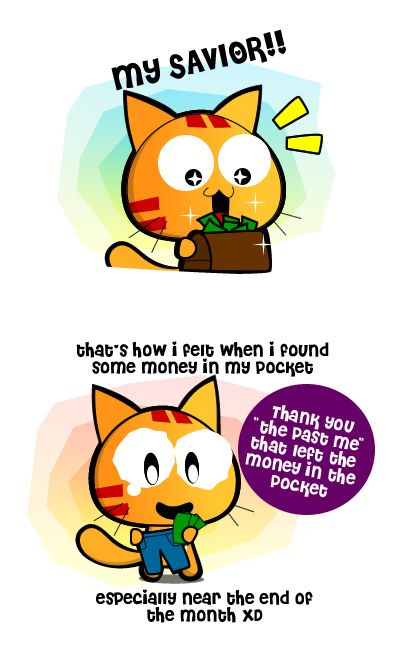 I just found a handful of cash in one of my pants' pocket XD.
I have this habit of putting my money (usually they are the balance returned by the cashier) in my pocket  and forgot to put them back in the wallet. And whenever I found them, they are like bonus/extra money to me XD. hahaha I know it's wrong.
But still, it appears to be like a gift from me in the past to the current me XD.
 .
Then again, I believe some time ago I was like…
.
.
.