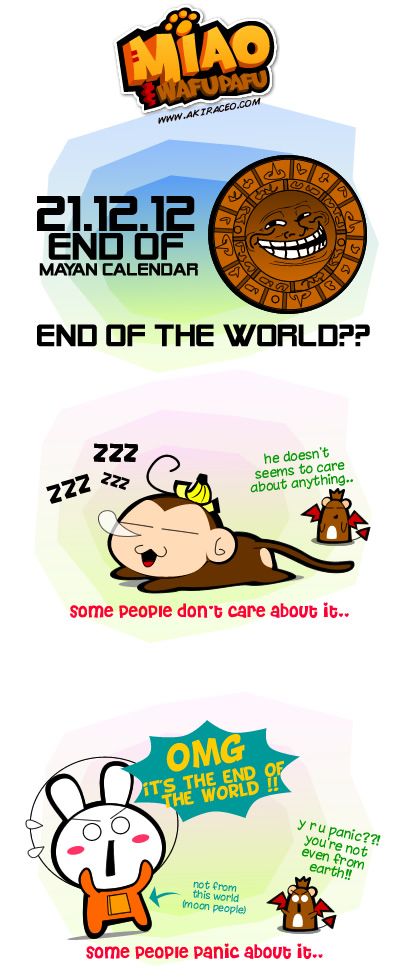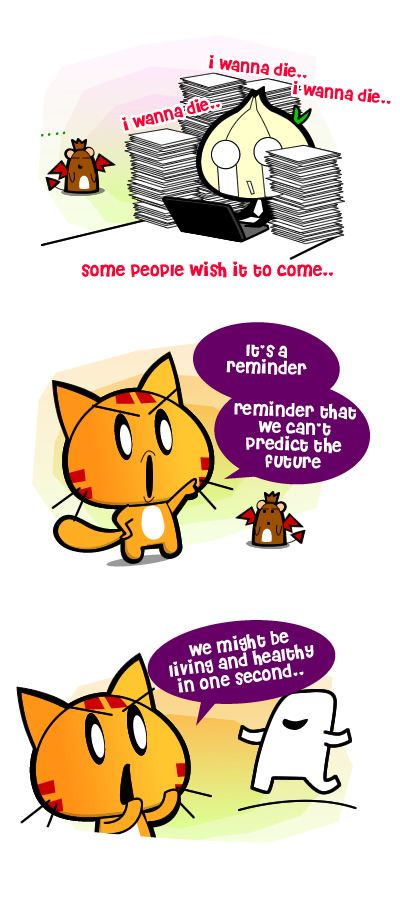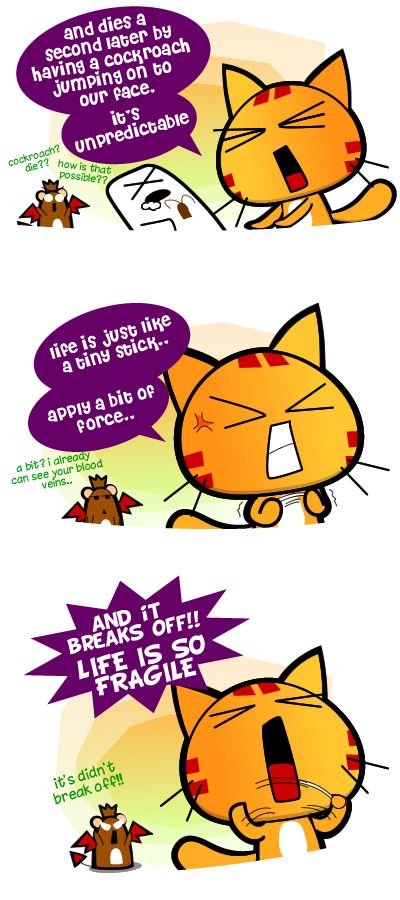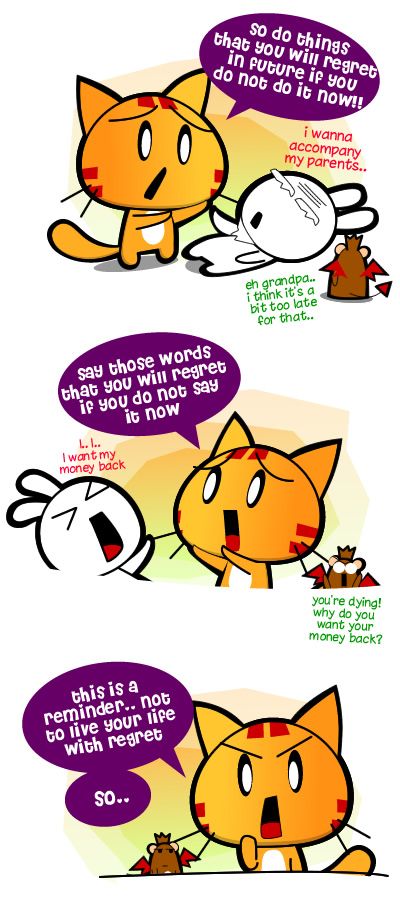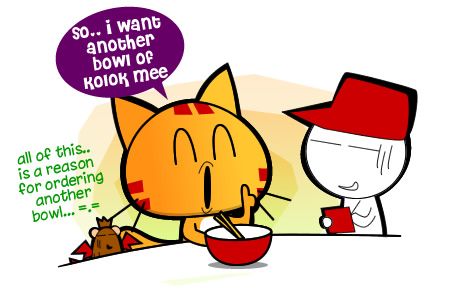 I'm a Kolok mee fan. It"s a Borneo Sarawak's signature noodle. Sometimes I gave myself ridiculous reason to do ridiculous things. XD
Then again, sometimes i think we tends to give ourselves many excuses to do things we should do.
"Aiya, it's too far." 
"I'm busy, maybe call mum later"
"I feel bit lazy"
"My virtual pet just die, I don't wanna do anything"
…and the list goes on.
P/S: kindly ignore some of the typos. I was sleepy when I draw this ^^"
And about world's end. I don't really care. XD  Because one's world/life might ends anytime, so live your life to the fullest. 🙂