..and today is 30th of December… =.=
LOL!!! This is a super late anniversary post!!  I have been so busy since April @@. (more on that on my coming 2012 recall post if i manage to complete it XD)
I planned to post this up during my online store opening ceremony but didn't manage to get it on time. So decided to post this post anyway.
.
Below are the artworks I ask the comic bloggers to did for me for my 5th anniversary and online store.
Do have a look. 🙂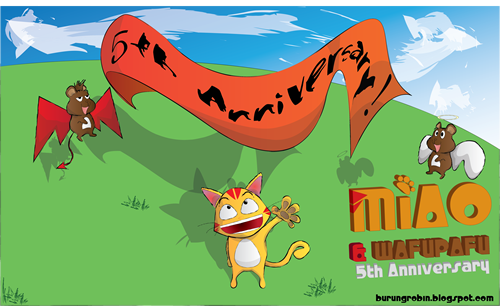 from Robin. (http://burungrobin.blogspot.com/)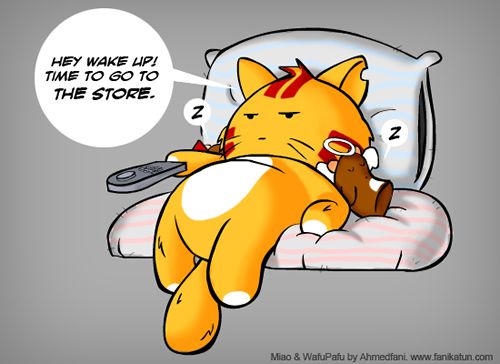 from Fanikun (http://www.fanikatun.com/)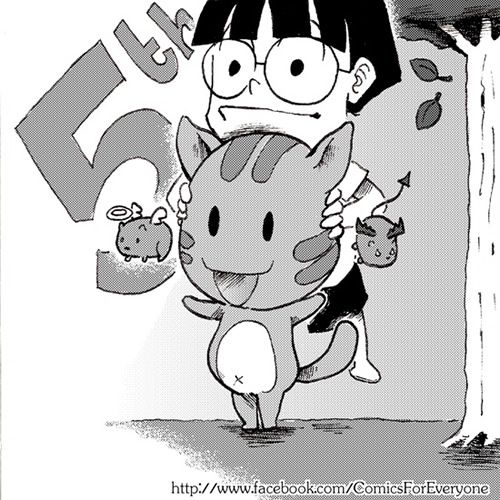 ComicsForEveryone (http://www.facebook.com/ComicsForEveryone)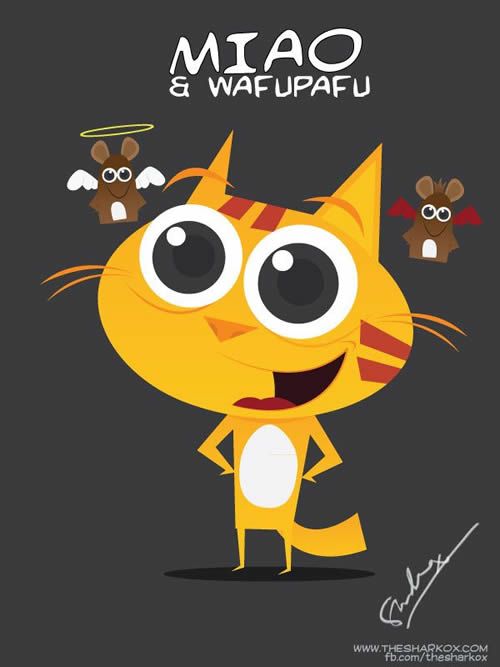 Sharkox (http://www.thesharkox.com/)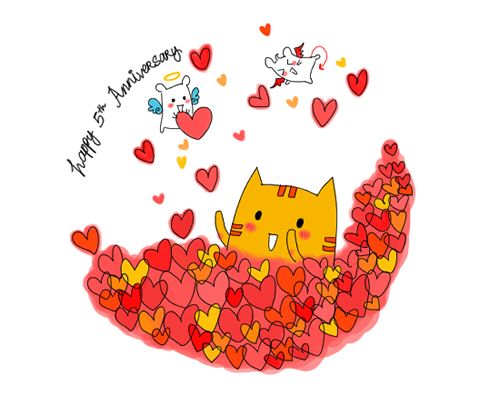 Bulat (http://www.imbulat.blogspot.com/)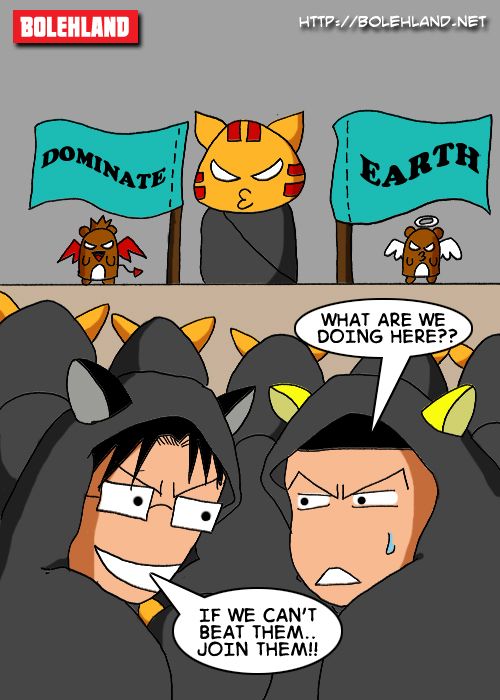 Bolehland (http://www.bolehland.net/)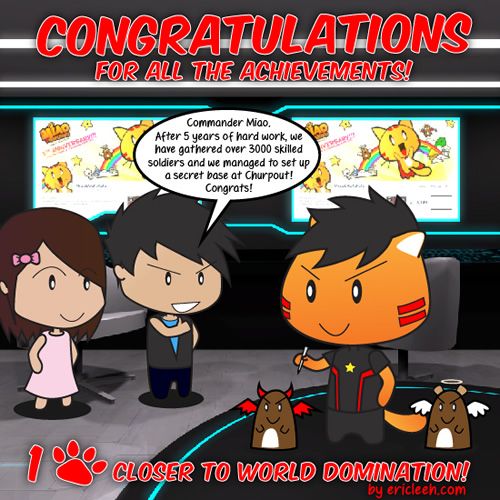 Eric (http://ericleeh.com/)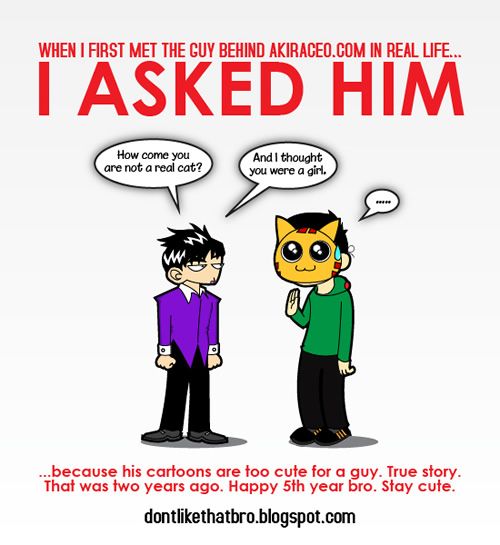 the Bros (http://dontlikethatbro.blogspot.com/)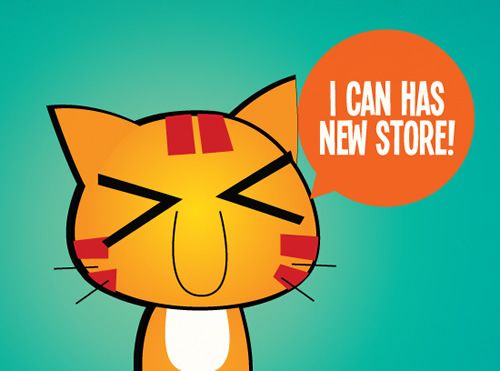 Chingy (http://cheechingy.com/)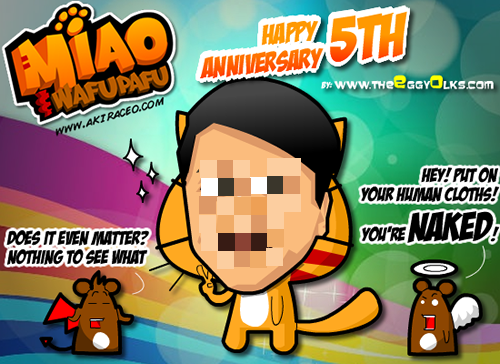 Eggyolk (http://theeggyolks.blogspot.com/)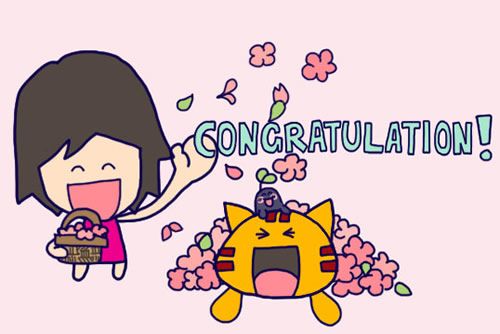 BlackSesame (http://blacksesame19.blogspot.com/)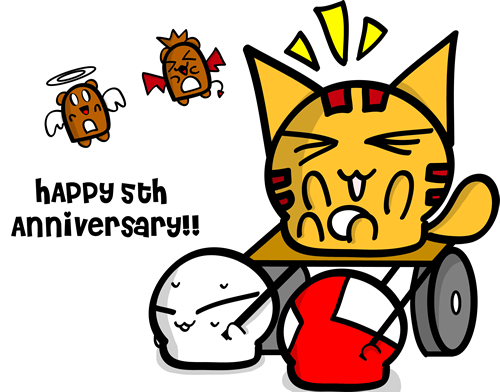 World of Cos (https://www.fb/WorldOfCos)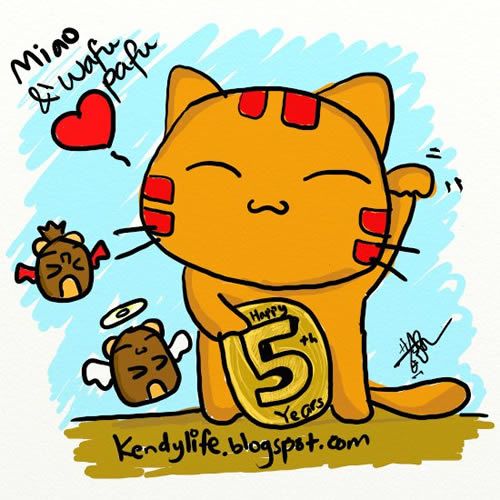 KendyLife (http://kendylife.blogspot.com/)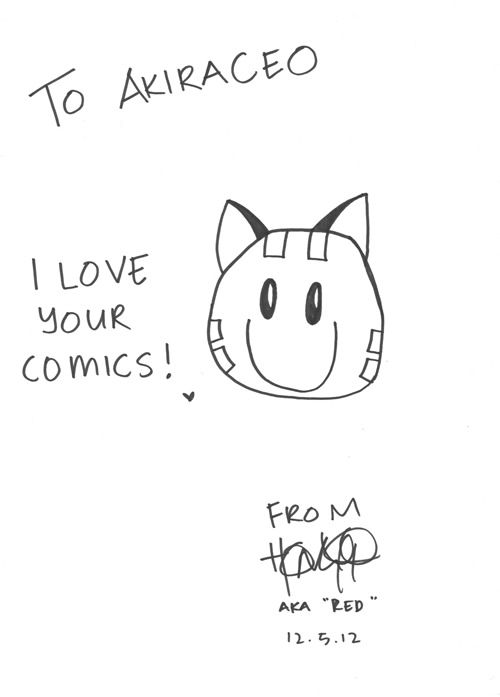 RED ( http://www.ohiseered.com/) (new site: http://www.redhongyi.com/)
.
Can't believe I have been blogging for 5 years.. Paw5 years !!!!! Almost 6 years actually since April 25th is not far away. hahaha… ha..ha *feels old*. You can check out my old anniversary posts (  2nd year, 3rd year, 4th year ). You can ever see the first miao designs from these posts.
.
Oh btw, out of all the artworks, which one do you like? 😀