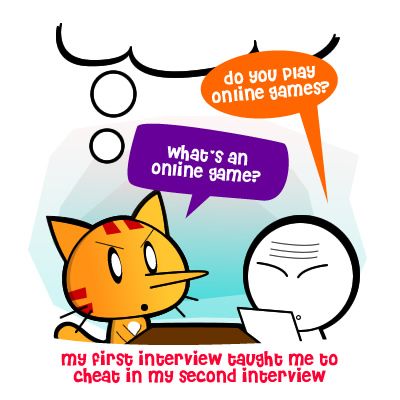 I was an honest cat. Why society? why you force me to lie?? T3T
This month marks my one year back in Kuching. A year of freelancing. Honestly, I kinda miss working in an office environment, missing having colleagues to disturb, the laughter, the cursing of people XD and also miss having me drawing bad things about them.  XD Hahahah..
Suddenly, I feel like getting a part time job just to blog about the stuff at work and also have some new friends. *cough cough* female friends *cough cough*
Then again, that means that I need to attend interviews if I want an office job. TAT  Which also means that I will need to lie…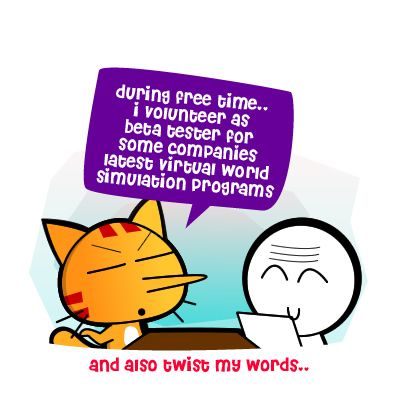 I feel bad.
How about you? How's your first interview like?
If you're still studying, good for you!! The outside world is evil. TAT
.
________________________________________________
On the side note, I just joined a contest. If I win, WafuPafu and I will be send out of this country for a week or two 😀
Do vote for me if you want me to go far far away, destroy the world and draw stories for you all to read. 🙂
No need register. 🙂