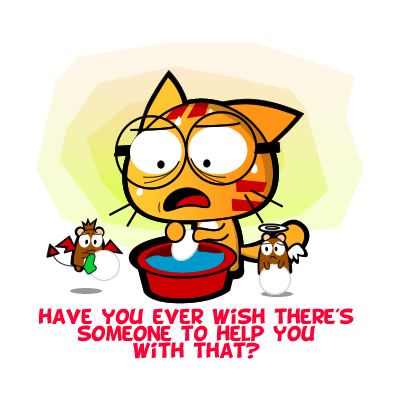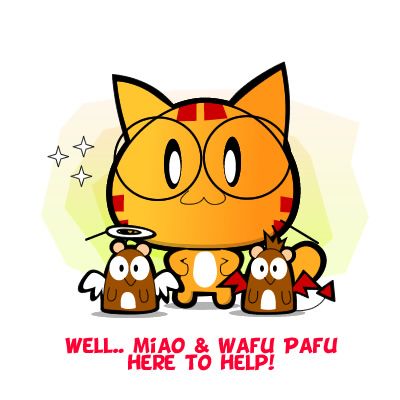 Yes, we will help you!! We will help you carry your money and pay for you in advance!!
.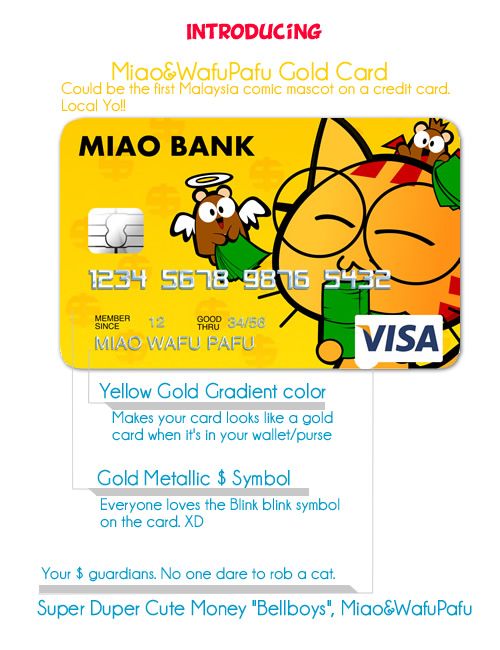 .
Nuffnang is organizing a contest for a Youth Credit Card design. The winner gonna have the chance to win the following prizes:
Grand Prize: Macbook Pro with Retina Display worth RM4,599
2 x Consolation Prizes: iPad Mini(s) 16 GB worth RM999 each
and also get his design printed on the credit card!! 
.
And hence, I designed one with Miao&WafuPafu in it. Hahah… Well, since Hello Kitty can has it's own credit card design. Why not Miao&WafuPafu, right?
.
Hahaha.. I very super thick face to compare a tiny winy village cat with a world wide super star cat. But still! I want a Miao&WafuPafu card. *sulking*
.
Honestly, I think the chance is low unless they are very supportive to local artist.  Anyway, I guess I have to use my cat power to get away with this contest..
Now look into my eyes.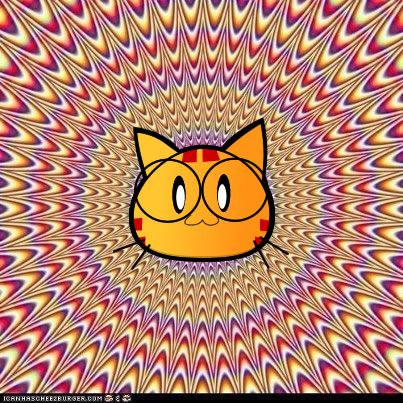 And Select Me As Winner!!
XD hahahaha
.
.
.
Shit, I also got a bit dizzy too from looking at this image.
.
.
.