At last I reached the small town of Pantu.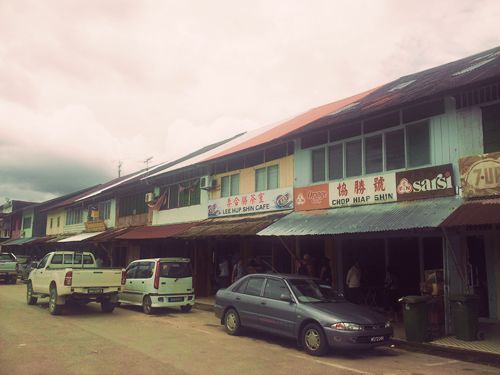 It is really a super small town with one row of shops, a school and a couple of authority buildings.
Before we depart our way to the jetty, they asked me to go buy a flip flop as the water might get in the boat (what the meow?!) and the ride might get a little wet.
And so, I went to this small grocery shop and encountered this…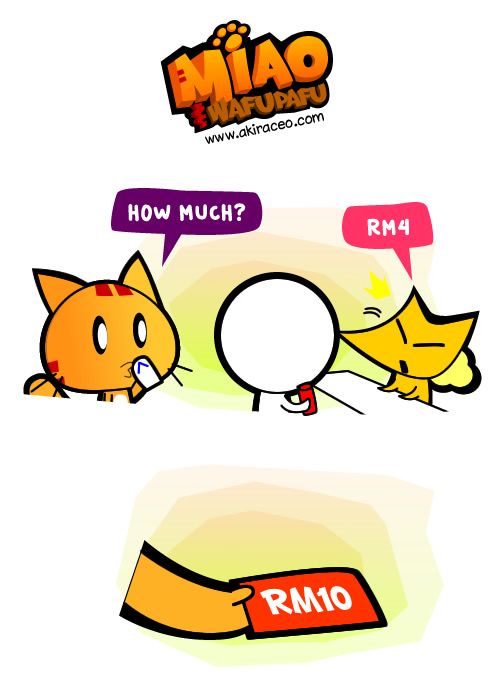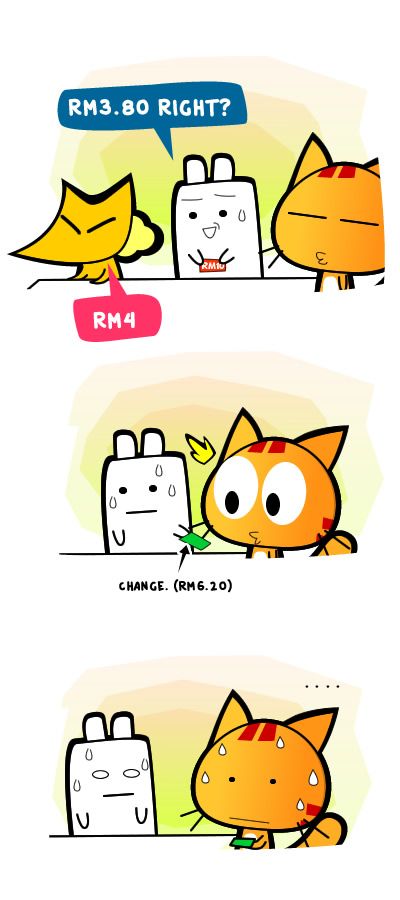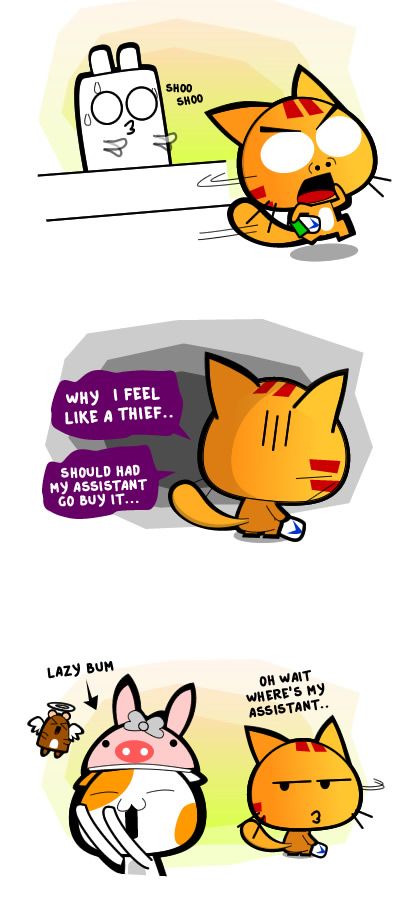 The boss from this place is soooo honest, he didn't want to "cheat" my 20 cents where the lady boss insist to hike the price up for the city cat me. 😐 then, he secretly pass me the 20 cents and asked me to faster leave the shop. LOL
After that, we took a few minutes walk to the jetty..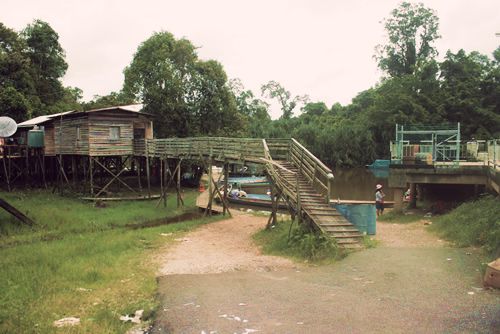 Before embarked the journey, PA's Papa told me about this custom the Iban people used to have..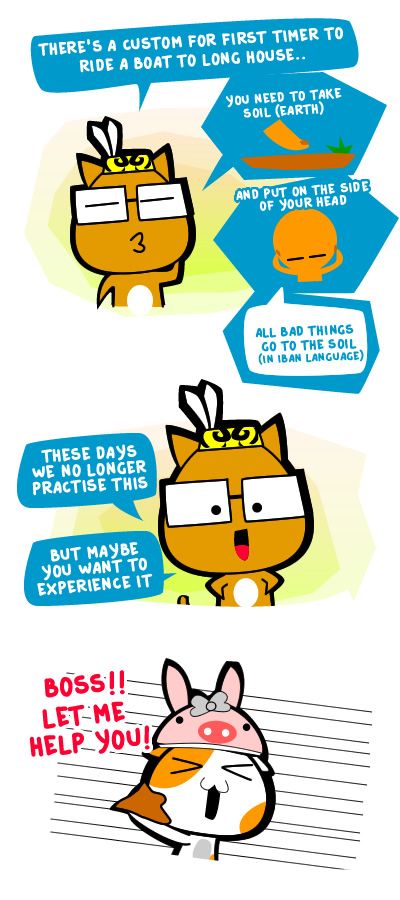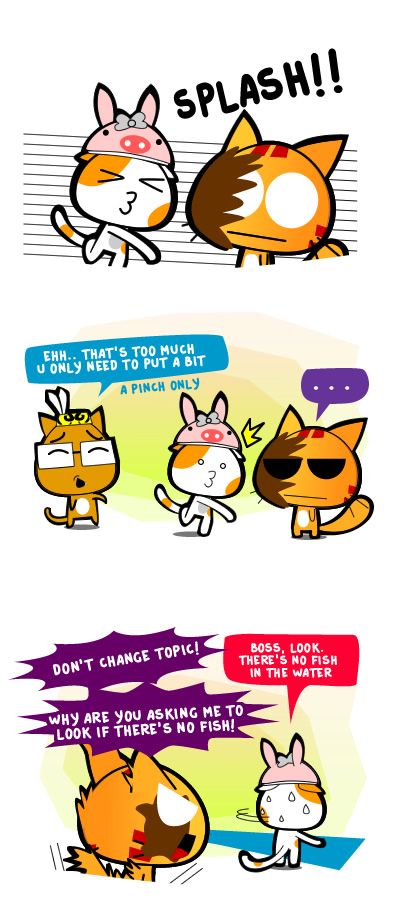 Sometimes, I wonder why do I hire her.. LOL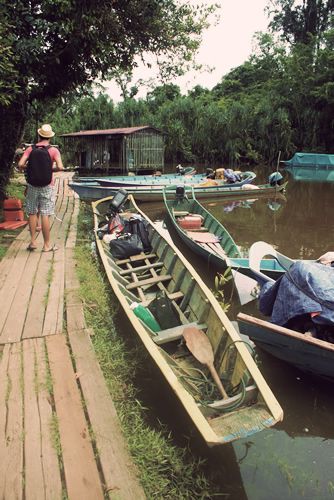 Gosh the boat was super small (slim to be exact). Can only fit a person and it swings when it's not moving. Feel like it's gonna turn over anytime. XD Scary shit.
PA's Papa told me a taboo while on the boat…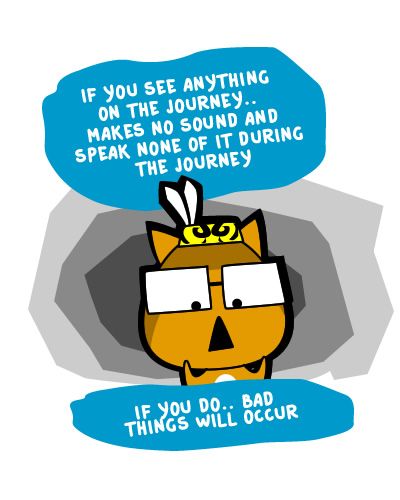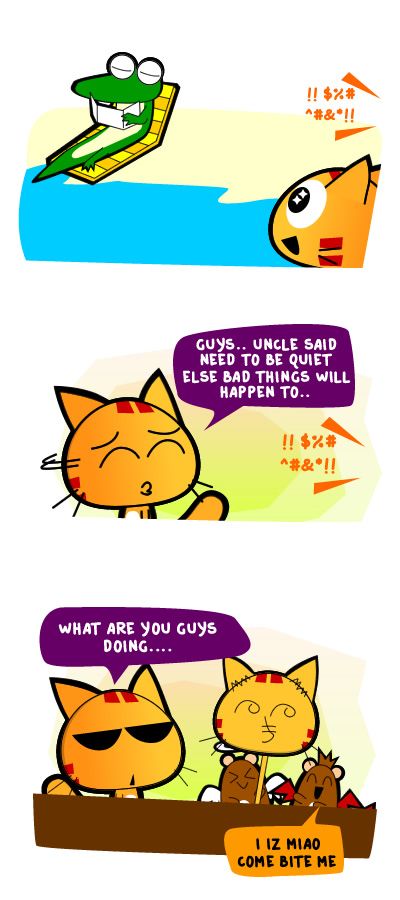 My Wafu Pafu still never stop trying to kill me.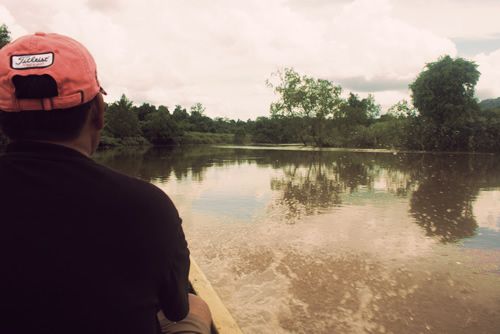 The ride was alright. I was expecting to going through thick forest but logging was serious. PA's Papa told us that in the old days, one cannot view the mountains or much of the sky with the thick tall forest but now….sigh..
Here's the mountain we're heading, the long house is located right by it's foot.
To be continued.. (tomorrow or tonight. 😉 )
Coming up next: Flying boat?!
——————————————-
Woohooo!!! We're on WWWOW award this year!!
Can you do us a favor….
Thank youuuuu so much~~~ 🙂