Previously on episode 4, a sagging boobs nanny wanna 'peek' me bath. XD
Actually, I didn't bath there but had all my baths at the waterfall nearby. It's actually the same thing, the only difference is everyone is bathing together which makes it less awkward.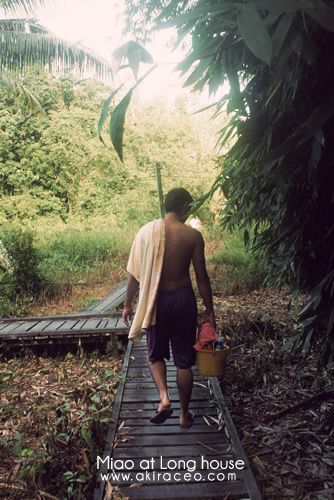 The journey took around 10 minutes, through the forest and no, there's no wooden path like the one in the photo.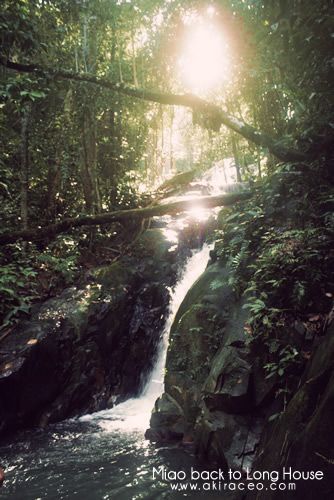 The villagers use water from the top of the waterfall (not this small waterfall, there's few levels up the hill) for their daily activities. I heard they gonna use it to generate electricity to the longhouse in near future.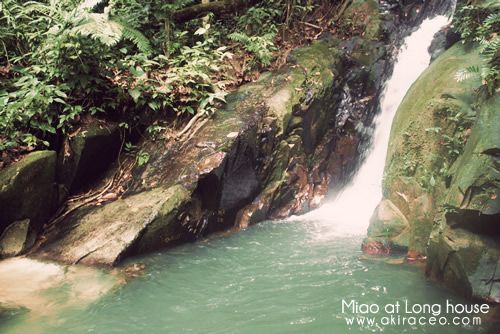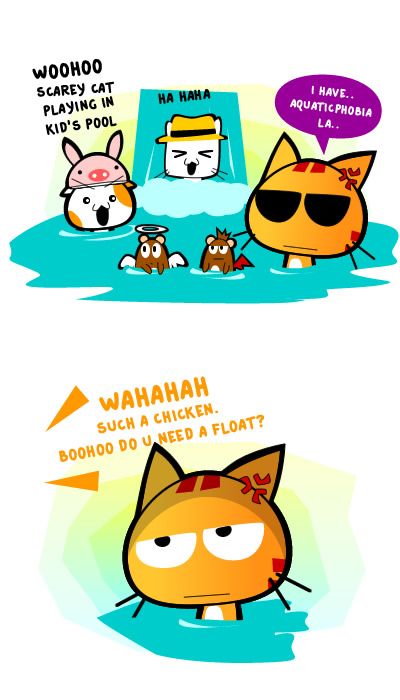 .
.
.
back at the long house..after the bath
Revenge is sweet. 😀
Hohohoho
Someone is making "Tumbok"..punched potato leaves? 😛
Our dining "table".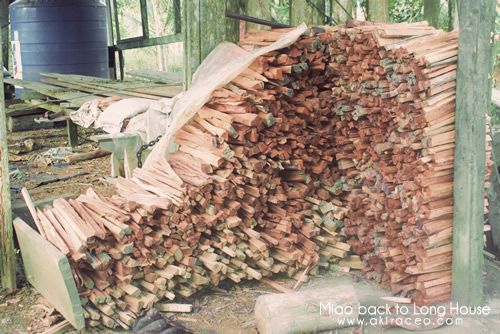 Firewood for our "stove"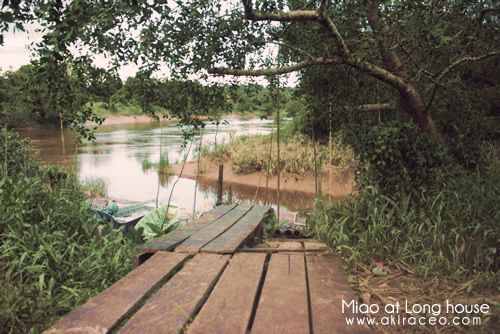 This is where we used to kill time during the evening before dinner.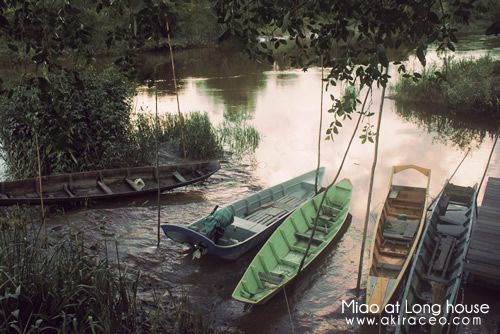 We are warned to not stay near the river as there might be hungry crocodile around.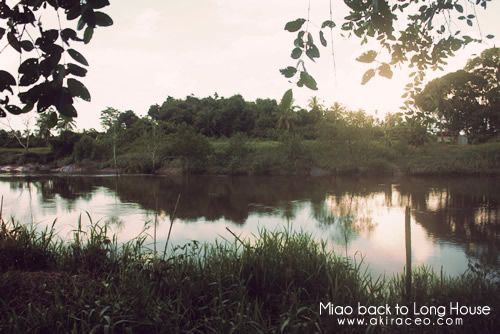 Sun setting. Time to head home.
…………………………………….
:: Later that night ::
It will be my first time to sleep in a Longhouse. First thing, I noticed is..mosquitoes! Although, they closed all the windows and doors, a few of this fella managed to sneak in the house.
PA(Personal Assistant) Mel saw me blew a mosquito away instead of killing it and started questioning me. I lectured her bout my theory.. then suddenly..a bug land on her.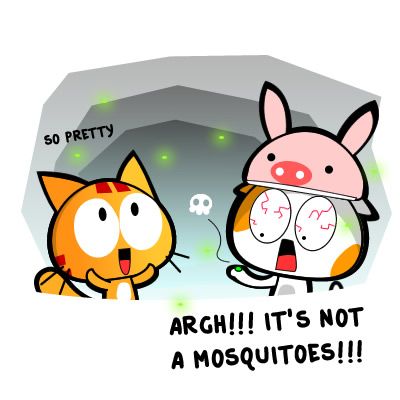 it turns out it's not a Mosquitoes. OAO Poor firefly. More and more fireflies kept sneaking into the "house" after that and within minutes we have a Milky Way in the house.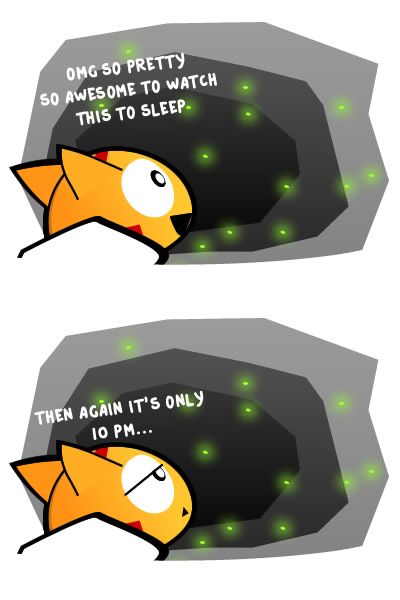 Oh yea, they sleep early when there's nothing to do. There's no TV in the place we stayed.
To be continued..
Next on Longhouse trip.. I heard something last night?!!
————————————————
I heard the deadline is near. So please do vote for us for WWWOW awards. T3T
Pretty please…. huhuhu
Just Click, Login and Vote. (search akiraceo if can't find my blog)