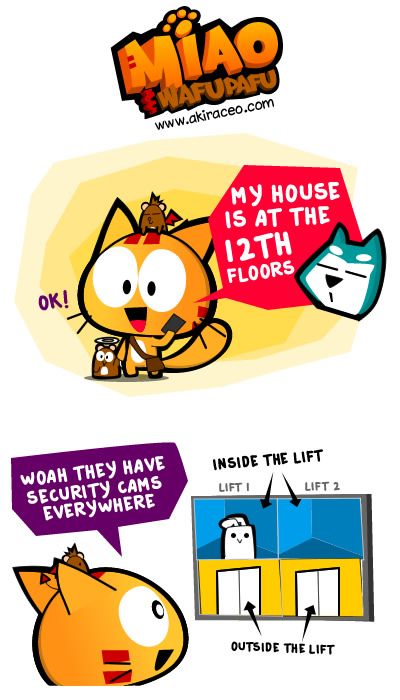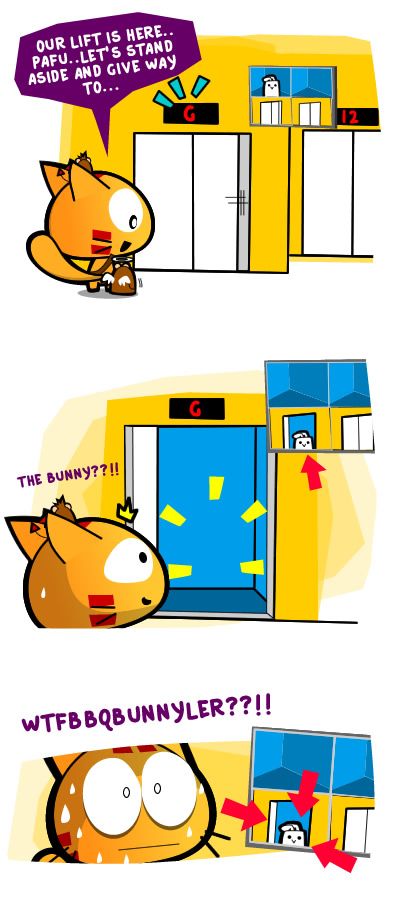 I stayed at my friend's apartment the other day when I was in KL. It was a nice cozy place and the security is tight. There are security cameras at almost every public walkways and corners of the apartment. They even have cameras both in the lifts and outside of it.
Here's a photo of the setup which I took two days later.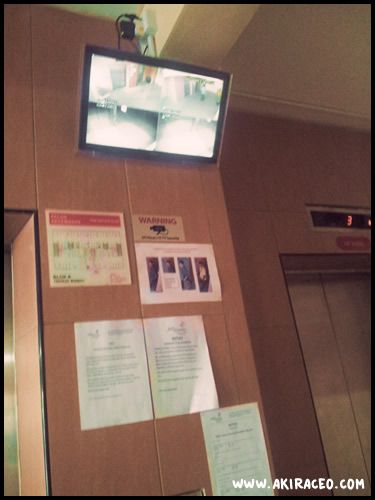 And that's where the paranormal activity occurs. 😐 I was coming back home late from a meeting, it was around 1am in the morning. I was standing alone at the lobby waiting for the lift, a lift was coming down and from what the camera showed, there was a guy in it.
A young looking guy around 20+, wearing white t-shirt with a blue luggage bag. So I stepped aside making way for him, but when the lift door opens, I saw NO ONE. OAO||
It's empty!!! I looked back at the video and it's showing him walking out. OAO||| What the…. duck!!!
I don't know why but I pretended nothing happened, walked in the lift, pressed my floor and kept staring at my phone. Pretending to be busy reading Facebook and Twitter timeline on my smartphone while in my mind trying to figure out what had just happened.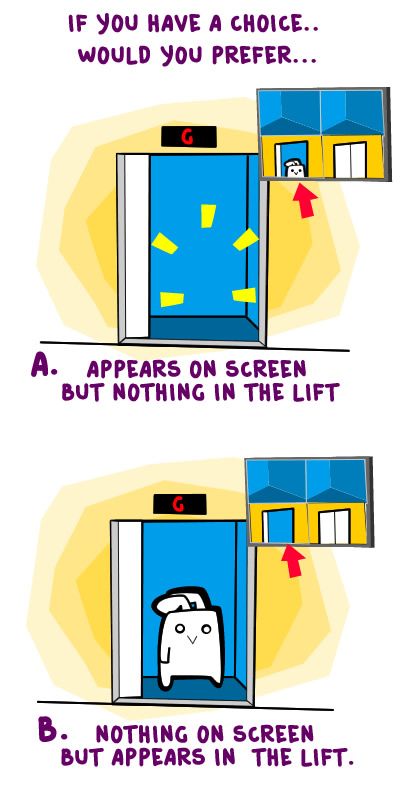 Make your choice. 😐