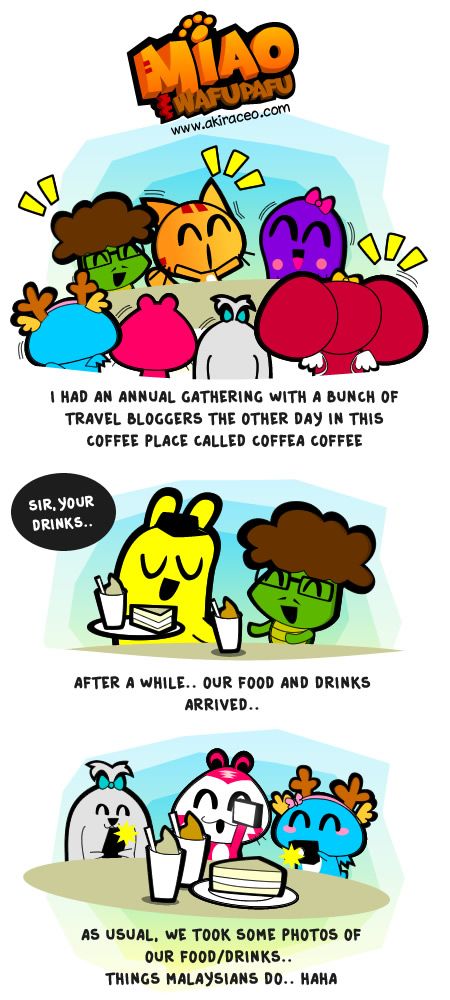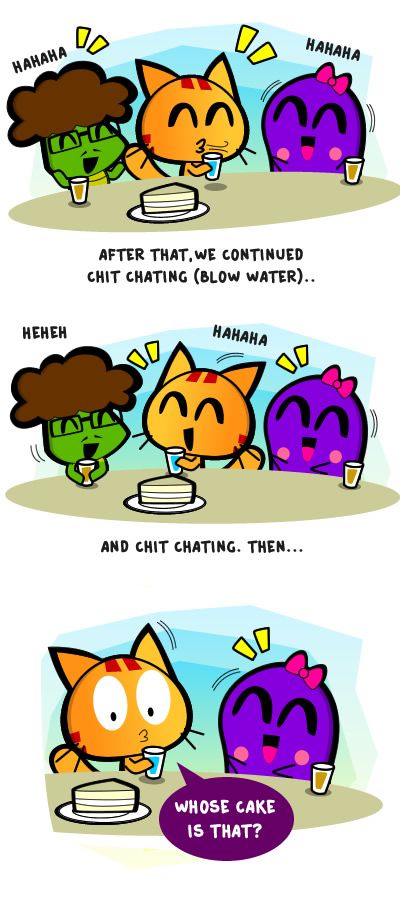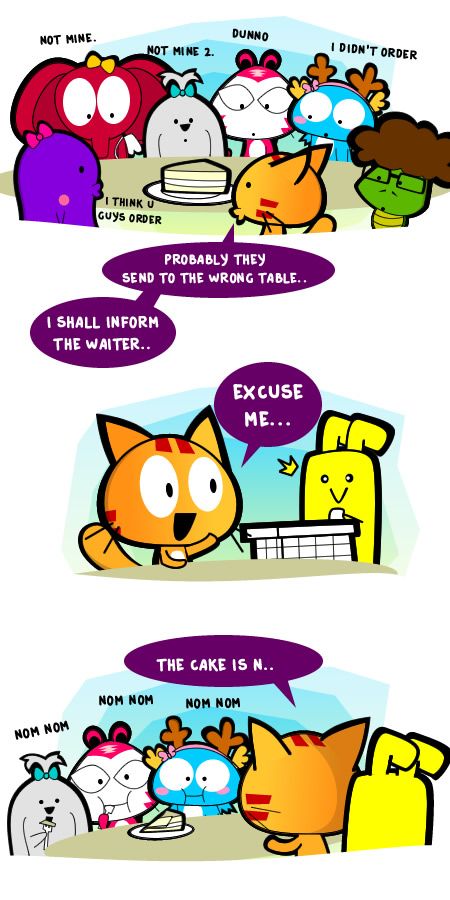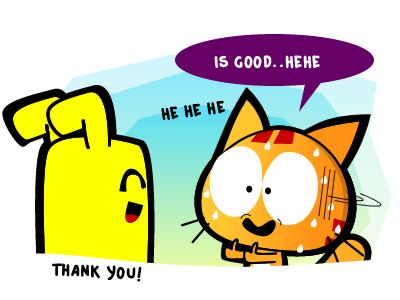 (The most fake compliment i ever pulled off)
Malaysians never say no to Free stuff especially food. 😐 Before i could reached the waiter, all hands, paws, forks, spoons were in and rape the cake clean. 😐 They did left a portion for me…so that i will be a partner in crime. =..=
Until now we still don't know whose cake was that. Maybe it was other table's order but the waiter accidentally put on ours? Maybe.
Oh we didn't pay for it as food are pay before served, and since it's served, so it's free? hahaha
. . . .
On the side note, I was just away from KL/PJ for a year and there's many new burgers and coffee shops booming out of everywhere like mushrooms. This Coffea Coffee has two nice ice blended, the Mud something and the Peanut Latte.
The Mud one has this Herb taste to it, my friend said it's like grass, maybe it really is Mud. Hahaha.
The other one is Peanut butter sandwich without butter and sandwich and replaced with coffee and milk. XD
The cake on the other hand was quite good from what they said. Hmm.. I wondering whether it's good because it's free, or it's good because it's good.
Now that I think back….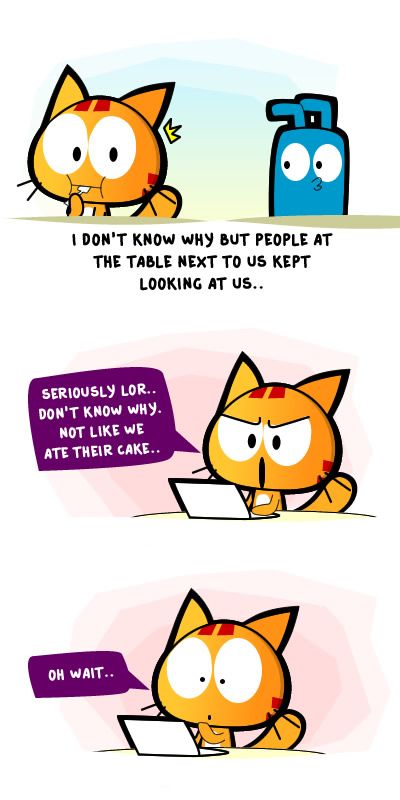 …..
Let's be honest, if it's you, will you eat the cake or return to the waiter?