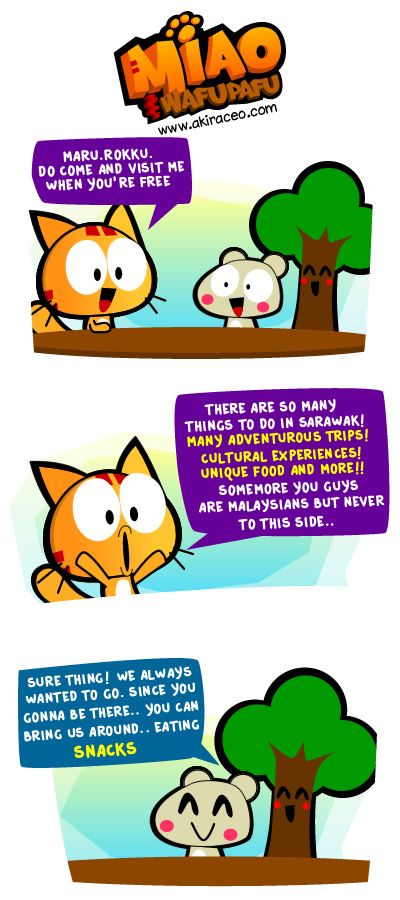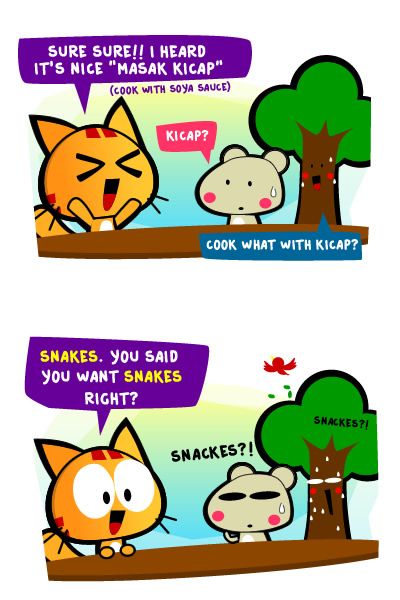 What? Snake and Snack does sound quite similar ler. And we do have snake meat here, RM30 per KG, tho I have not eaten before and it's very rare too. It's available only when they happened to encounter it in their farms or resident areas.
I really misheard when I was hanging out with Maru and Rokku the other day in KL. They were so shocked. Hahah.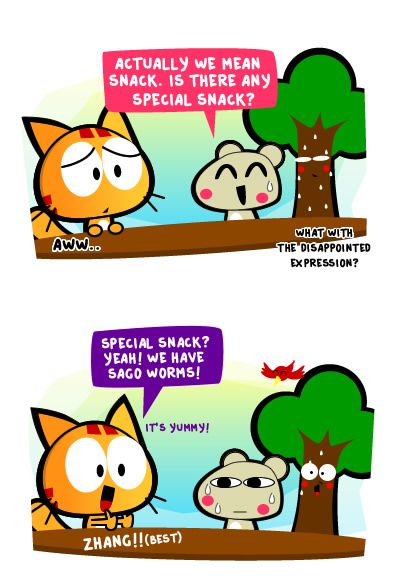 Okay. I think I'm scaring my friends away from visiting me. Hahah
By the way, how adventurous are you in food? What's the most adventurous/exotic you have tried or going to try?
For me, so far I have tried fried crickets, fried pupae, fried mealworm, pig brains, ants egg in Thailand. I wanted to try Sago worms badly. I heard it's good and as a Sarawakian, I must at least try once. XD
………………….
Honestly, beside exotic food, we do have so called normal food and unique one too. hahah don't be scared. You can check out this list I made. I think useful for anyone who is coming to Kuching. What's so interesting about our food is it is totally different from those Peninsular.
:: Kuching Food Guide Pdf Donwload ::
I will blog about the food later after Raya.  😉
.
.
.
.
Now I wanna play a game… please click "read more" to start the game.
 Here's a pic of snake meat cooked with herbs.
Photo courtesy of  Sarawakianaii Blog
And here's the Sago worms. 😀
Photo courtesy of NicoleKiss
.
.
You are trapped in a room for days without food and these are the two food offered.
So Snake or "Snack"?  If you have to choose one.  XD