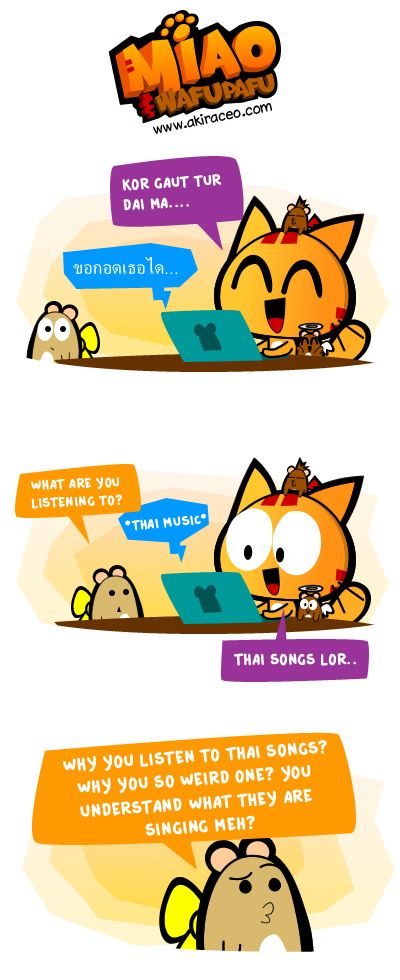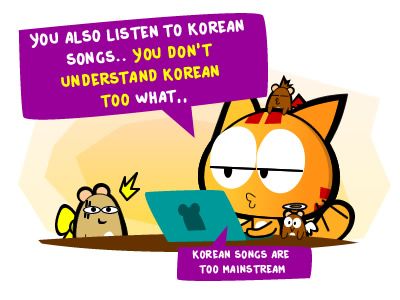 I have been listening to Thai songs for quite sometime (ever since my last trip to Thailand which is like a year ago).
Some of my friends even my sister condemned me about don't understand what they are singing about, then again they are listening to Korean songs and they also don't understand Korean too.
Sweat lor..
Honestly, Kpop too mainstream adi. Do give Thai songs a try. XD
Some can be a jazzy like..
or a little more Pop like..
And some comes with emo MVs.. XD
Just stay away from Kpop looking or sounding Tpop. XD If you wanna listen to those, might as well just stick to Kpop. 😛
………………………………………..
Many people have been saying "No" to me straight…without ever give it a try. 😐
So now I have another approach.. XD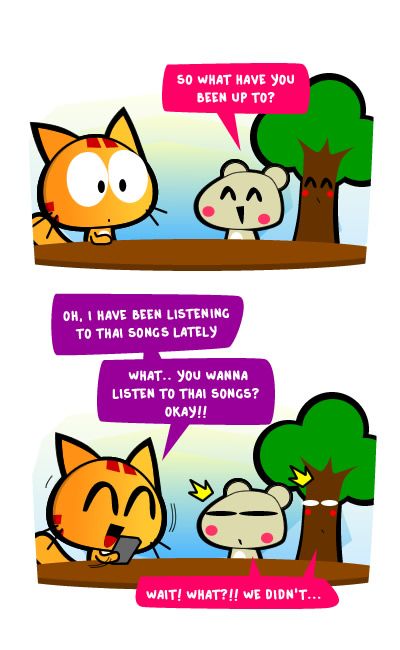 by force. Hahahahaha
Oh you can just youtube for Thailand Songs Playlist 2013 for some good songs. Most MVs/Songs with million views and above are not bad. Just check the view counts and you won't be wrong. Those 40+ mil, 20+, 10+ mil plus views are usually top songs. hahah..
Oh here's a playlist for you I found on youtube, if you're lazy, you can check it out. Click click>>Thai Song Youtube Playlist.
Oh wait, do you guys listen to songs you don't understand the language?