The following story is based on a true story encountered by a friend of mine in Penang Island, last night.
Jeng Jeng Jeng.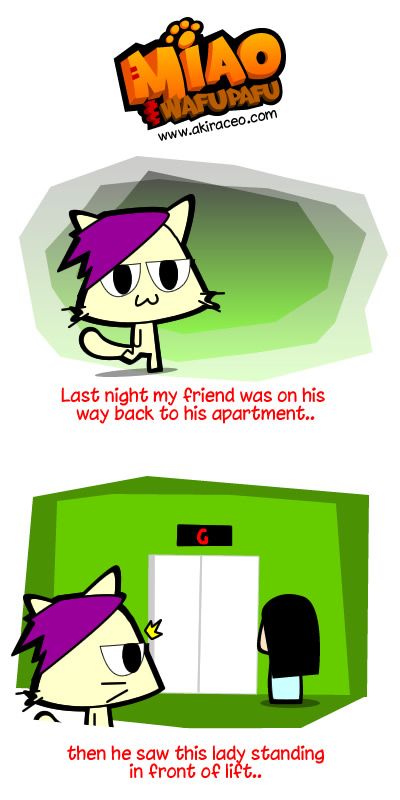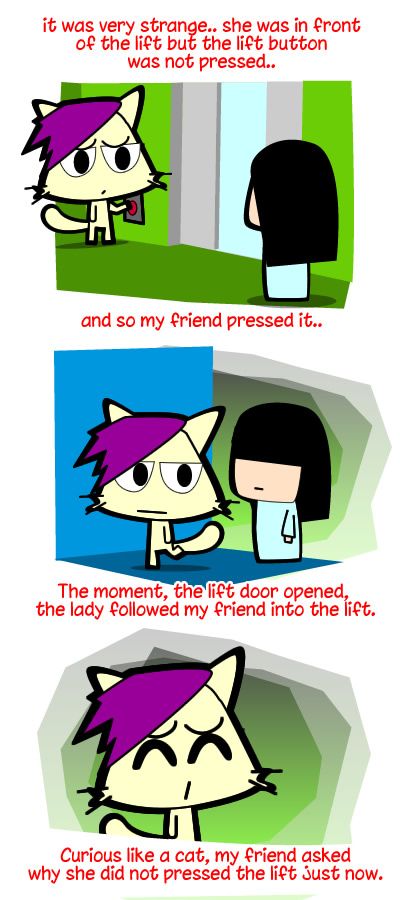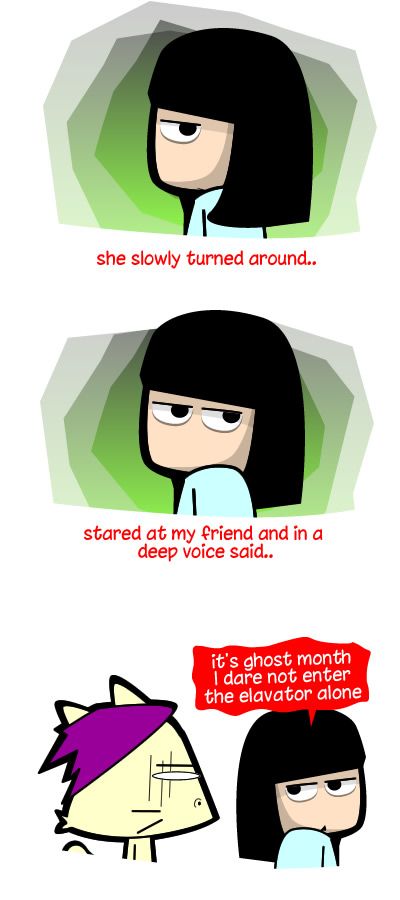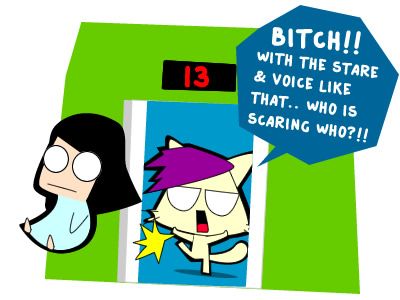 **actual conversation dialogue**
Just the kicking the lady off at 13rd floor is made up.
Seriously, most of the time, i think humans are the one who keep scaring  each other. Time for a confession session, what's your best scaring prank you ever pull off? or maybe the awkward ever?