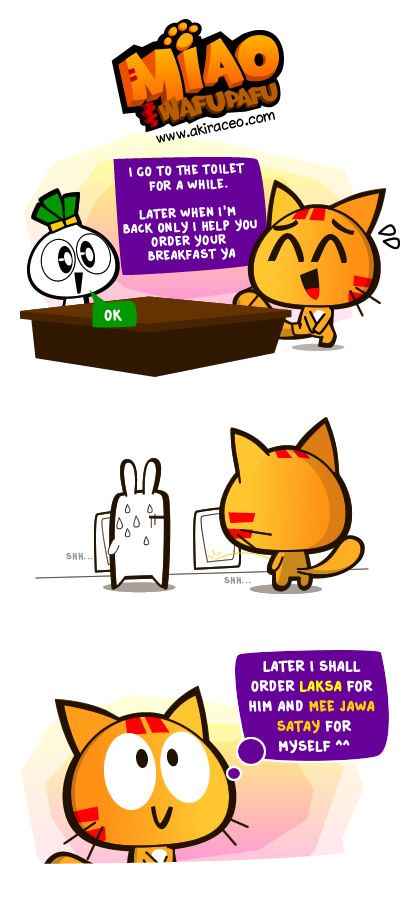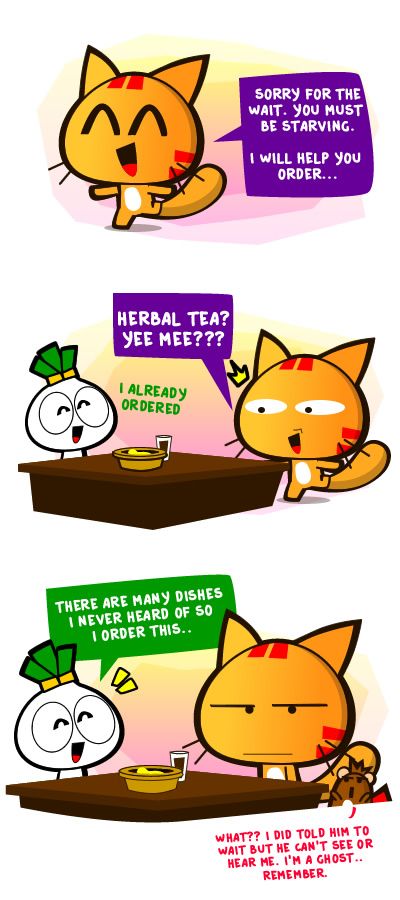 Haru's logic: Order stuff/food he's familiar with. 😐
Which reminds me, the other day, a Chinese friend told me that she went to Thailand with her family and they had Chinese food in Thailand.
At first I thought they had a meal or two, just to check out the difference but turned out they had Chinese food for the whole Thailand trip. 😐 I really don't understand this. Can anyone help me to understand this?
It's part of of traveling to experience something new or local there, right? Hmm.. maybe that's the adventurous part of me.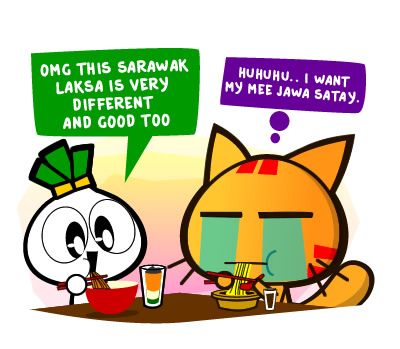 And if you have a local friend to bring you around, do let him do the food ordering job.
——————————————————
Let me introduce the 2 most famous breakfast dish in Kuching.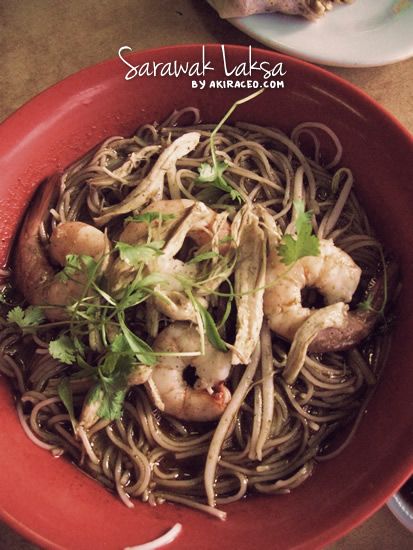 The Sarawak Laksa, thick bee hoon cooked with over 40+ spices, belacan, santan, chicken bones, prawn shells and served with slices of chicken meat and fresh prawns. Two types, differentiate by the color of the soup, brown color and the orangy-reddish color (spicy type).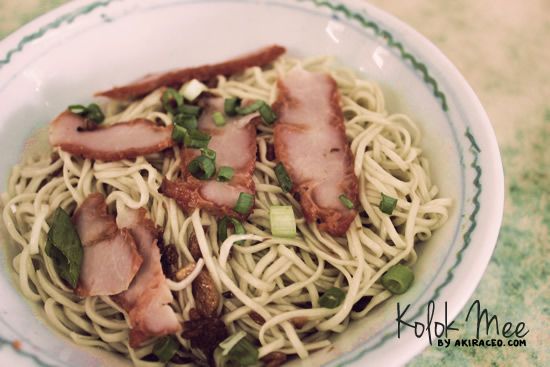 Handmade noodle.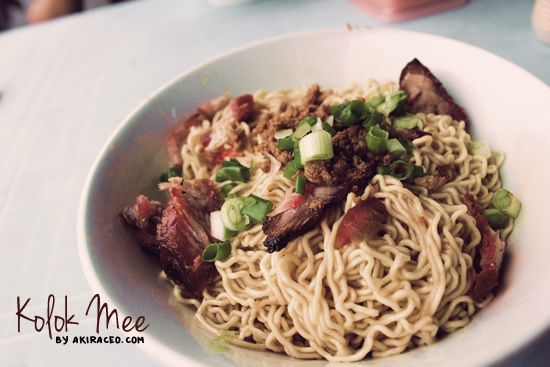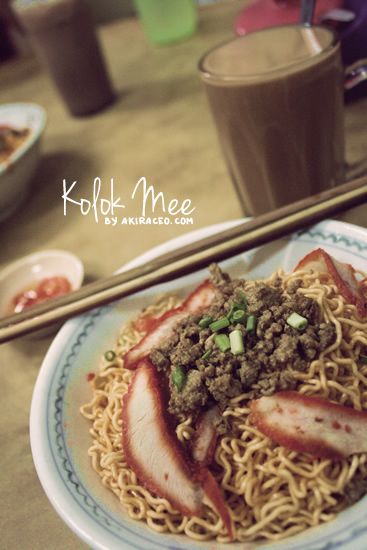 The Kolok Mee.  Dry curly egg noodle tosh together in vinegar, fish sauce, shallot oil and served with with spring onions, minced meat and bbq meat. Comes in white version and red version (bbq oil).
The image above is non halal version, halal version comes in sweet soya sauce and beef/chicken.
.
From Kuching, the birth place of 3 layer tea…i present you..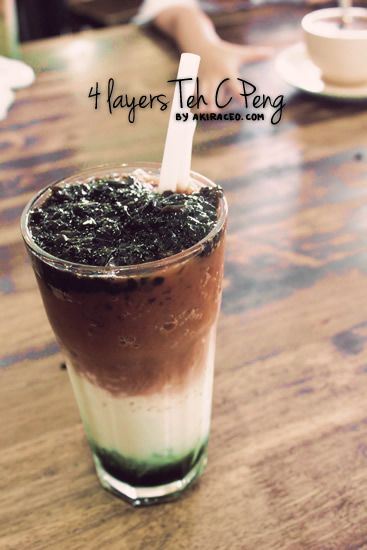 Pandan + Milk + Tea + Grass Jelly.
oh, we have 5 layers too, if 4 layers are not enough for you.
…………
Feel free to download/check out the food guide i did.. XD